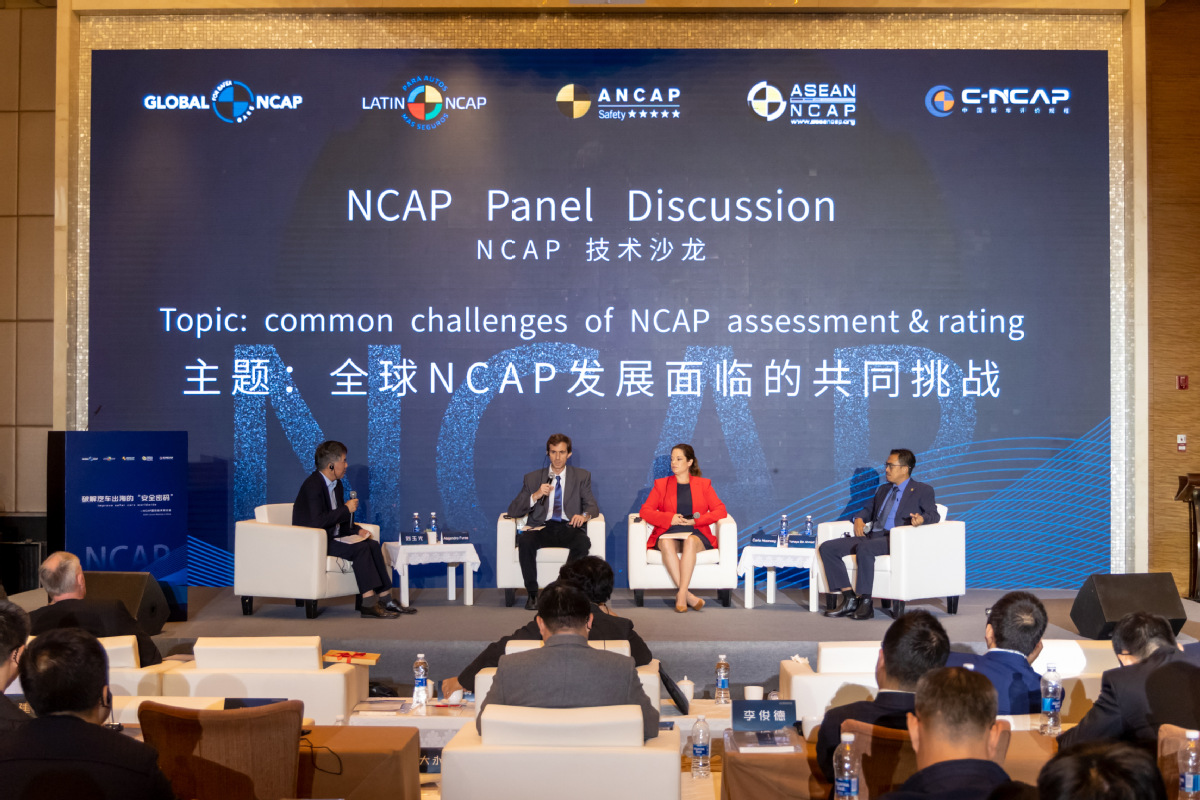 A senior executive of Australasia's new vehicle safety assessment program believes Australia and New Zealand can be ideal markets for Chinese automakers planning to enter English-speaking countries.
Carla Hoorweg, CEO of ANCAP, said the program has a high regulatory standard for vehicle quality because of its alignment with the European New Car Assessment Program, which is known for its rigorous test requirements.
She said China-built vehicles are gaining popularity in Australia, with their share of new vehicle sales rising from less than 1 percent in 2017 to 16 percent today.
"Electric vehicles are one of the driving factors. About 8 percent of new vehicle sales in September were EVs," said Hoorweg. "We have Tesla, MG, BYD and Great Wall all contributing to this, which is very important for the Australian market."
She made the remarks in an interview with China Daily on the sidelines of last week's forum on global vehicle safety organized by the China Automotive Technology and Research Center, which runs the China New Car Assessment Program, or C-NCAP.
"The opportunity to engage directly is crucial for the car manufacturers to understand what is required in each market and why we require something different in each market," Hoorweg said, noting that sport utility vehicles and light trucks are popular in Australia, but must have five-star safety ratings.
"This, I think, is a very important area for Chinese carmakers to be aware of," she said.
Liu Yuguang, a senior technical executive for C-NCAP, said the purpose of the forum was to help Chinese automakers better understand the protocols of new car assessment programs in different regions, which can enable them to build vehicles that meet the demand of customers in destination markets.
China's vehicle exports totaled 3.39 million units in the first three quarters this year, up 60 percent year-on-year, according to the China Association of Automobile Manufacturers. Of them, NEV exports reached 825,000 units, up 110 percent year-on-year.
According to the CAAM, the top three destinations for Chinese-made NEVs are Belgium, Thailand and the United Kingdom.
BYD, Great Wall Motor and MG have been selling vehicles in Southeast Asia and have plans to produce vehicles in each of them.
Their production can complement the local automotive industry and would allow the Chinese automakers to become more competitive in the market, said Yahaya Ahmad, technical leader of ASEAN NCAP.
Ahmad told China Daily he has witnessed the steady development of Chinese auto manufacturing over the past 15 years.
"Previously, Chinese companies entering the ASEAN market were not very successful, but from what I've seen since 2008 has changed," said Ahmad. "They are competitive because they are able to produce vehicles that have the same quality level as carmakers from other countries."
If you have any problems with this article, please contact us at app@chinadaily.com.cn and we'll immediately get back to you.