Jiande, a county-level city of Hangzhou nestled within the west of Zhejiang province, is a true hidden gem.
A group of 10 expats from the US, the UK, Russia, Bangladesh, Yemen, Costa Rica, Chile, Colombia and Venezuela embarked on an enriching journey in the city from Sept 30 to Oct 1, marveling at its rich tapestry of heritage and poetic landscapes.
As the ongoing 19th Hangzhou Asian Games ignited their sports passion, the international visitors started their journey with adrenaline-pumping water sports at Shilibu village. They raced motorboats across the water and soared through the air as a "flying man" with hydroflights.
During the second day of the trip, coinciding with China's National Day, the delegation embarked on a traditional Chinese cultural expedition in Meicheng Ancient Town.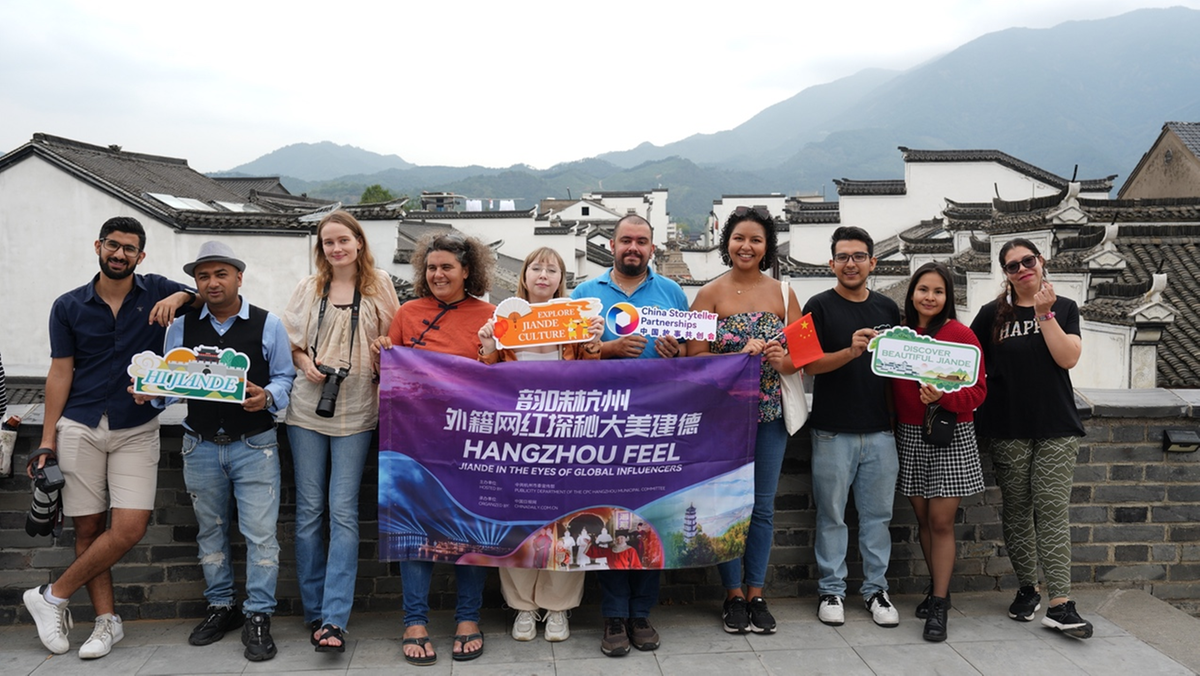 Strolling through historic sites, they savored the delectable intangible cultural heritage dish known as maci, a sesame-filled glutinous rice pastry, while immersing themselves in local traditions.
Lively folk dances and acrobatic performances formed the highlights of the excursion. Proudly invited to join the performances, they experienced a more immersive engagement, fostering a profound bond with the city's unique culture.
"I'm really happy to be able to experience how proud Chinese people are about their country and culture," said Camila Thomas, a social media influencer from Venezuela. "The performances were beautiful and really interesting from a cultural point of view," she added.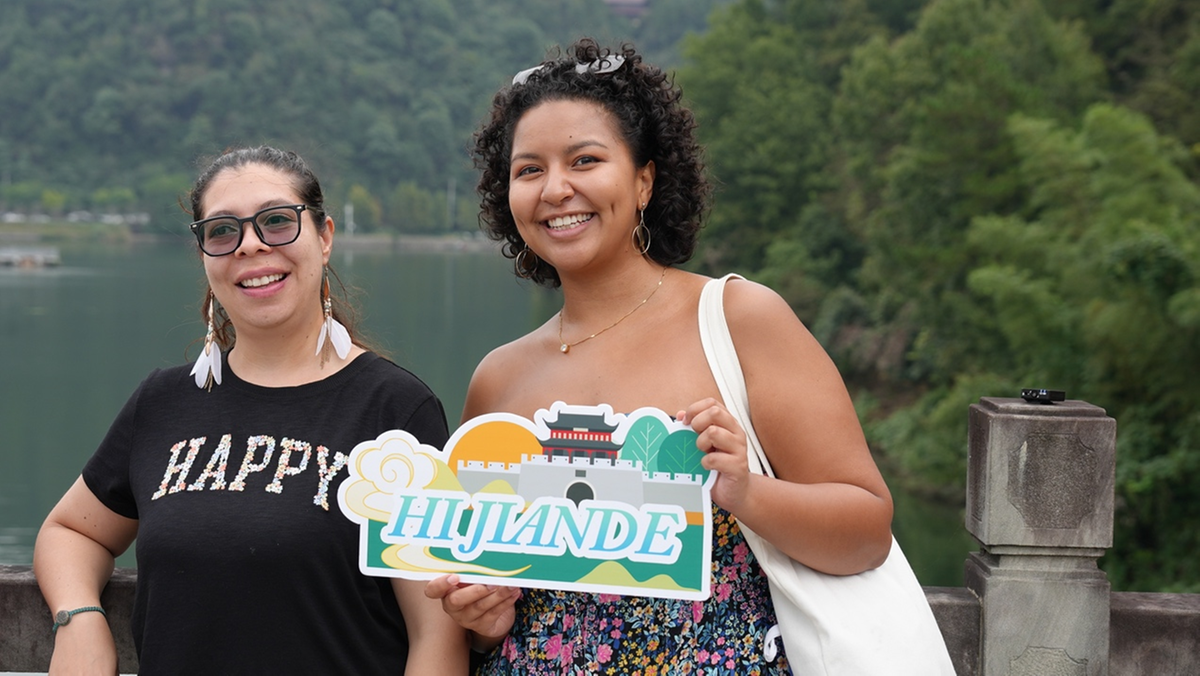 The expats were also treated to the stunning scenery of Jiande. In the Qili Yangfan River-view, they took a boat tour amidst the lush mountains to embrace nature. Then during a car ride along the winding mountain pathways in Qiantan town, they were greeted with awe-inspiring landscapes of towering mountains and serene emerald river views.
Lina Angel from Colombia was particularly impressed by China's efforts to conserve the natural beauty of the area. "It's not easy to have a place where nature and civilization can come by each other. I really recommend this place, and I'm sure that you will have a very good time here."
If you have any problems with this article, please contact us at app@chinadaily.com.cn and we'll immediately get back to you.