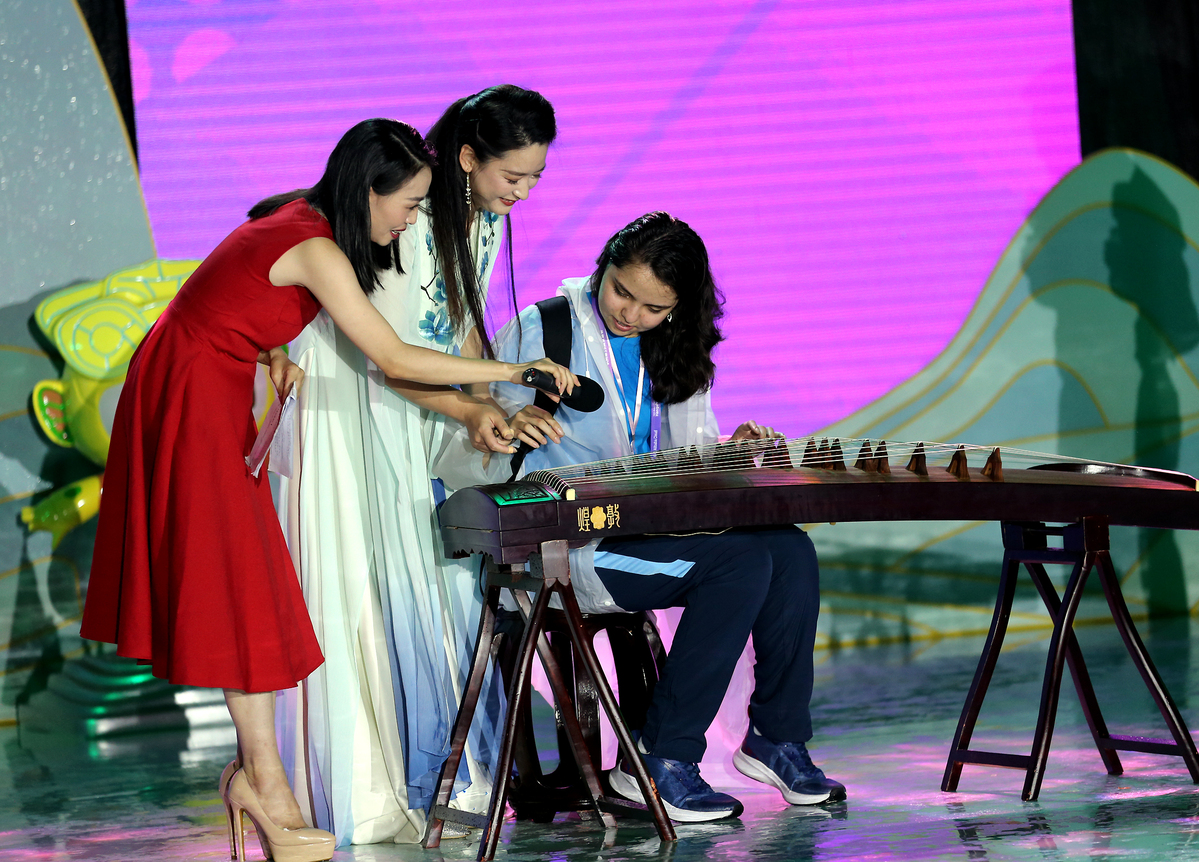 HANGZHOU -- After a busy day filled with interviews taking and stories writing at the Hangzhou Asian Games, journalists were pleasantly surprised back to the media village on Friday. They discovered a rabbit-shaped lantern, a paper moon cradling a bunny, and a note wishing them a Happy Mid-Autumn Festival in their rooms.
"Here, around 3,000 journalists from different countries and regions, who left their homes to cover the Asiad, reside. On this special occasion, we would like to express our gratitude and extend warm festival wishes," said 23-year-old volunteer Yang Tiantian, who works at the reception of the No. 7 building, accommodating approximately 70 to 80 journalists. Alongside her, the 23 volunteers in the building crafted the lanterns and moons themselves, starting in mid-August when they found the time.
The Mid-Autumn Festival, traditionally celebrated on the 15th day of the eighth lunar month, is a time for family reunions in China and some other Asian nations. "Lighting lanterns and worshipping the moon are both folk customs for this festival. We hope our guests can feel at home," shared the cheerful Yang, pointing at the colorful painting on a bulletin board next to the reception, featuring bunnies, the Chinese moon goddess Chang'e, and Asiad mascot Congcong welcoming the guests.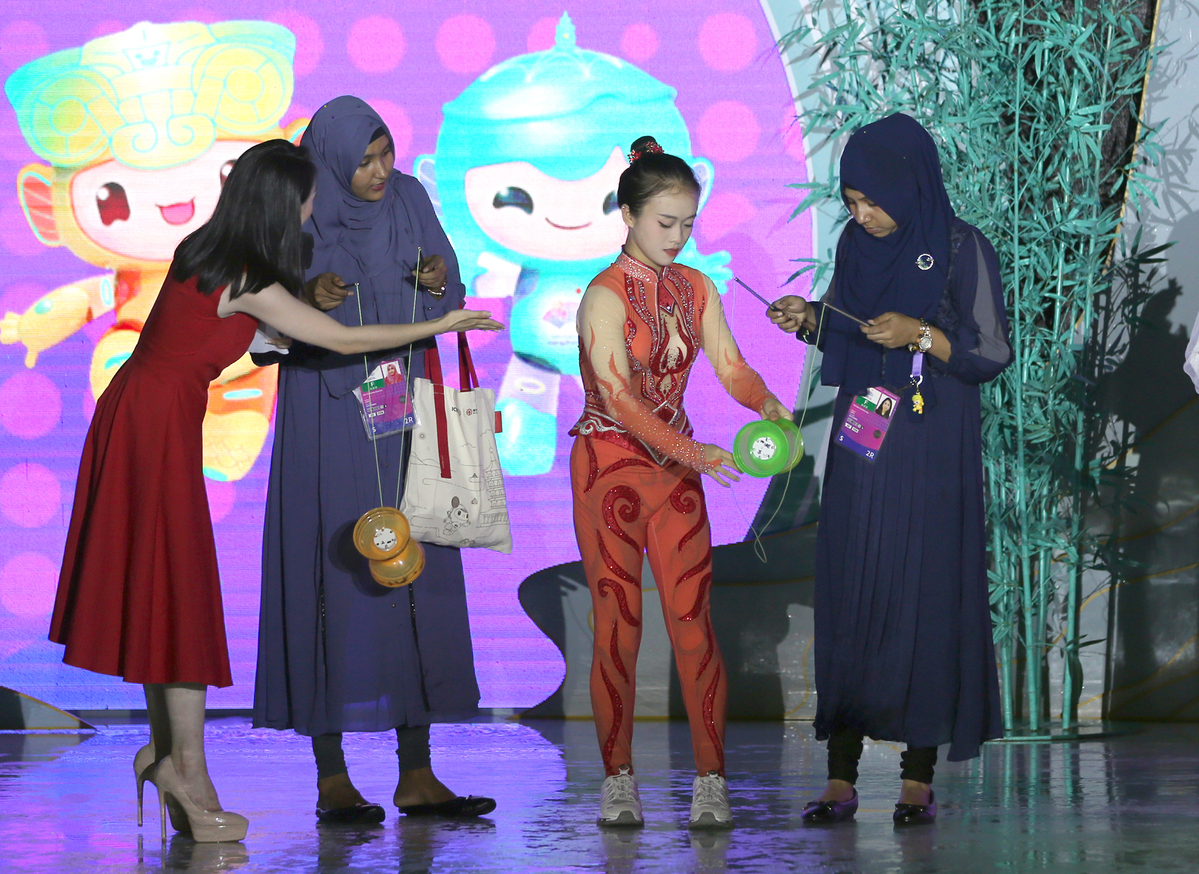 The Mid-Autumn Festival atmosphere permeated the Asiad, evident in the media village, the main media center, and various competition venues. In the media village, a giant box that intrigued many turned out to be a massive rabbit lamp. Wei Hong, deputy director-in-charge of the Asian Games Village Operations Centre of Hangzhou Asian Games, revealed that the lamp, five meters wide and three meters tall, adorned not only the media village but also the technical officials' village and athletes' village.
"We're offering an opportunity to travel through time, try shuttlecock kicking and ancient football, and experience traditional Chinese clothing," she explained. Athletes, officials, and journalists residing in these areas can also engage in making mooncakes, solving riddles, and enjoying performances.
At the Chun'an Asian Games Village, the athletes' dining hall got a festive makeover. Palestinian triathlete Abdallah Abushabab, curious about the contents of mooncakes, expressed amazement at the colorful and fascinating atmosphere. "The Mid-Autumn Festival is about joyous gatherings and positivity. Athletes from different countries are here to exchange experiences, and it's truly fantastic," he remarked.
At the 3x3 basketball venue, volunteers dedicated a day to create a painting for China's women's 3x3 basketball team, extending warm wishes for a "Happy Mid-Autumn Festival" and success in the tournament. Yu Enxi, one of the 307 volunteers, emphasized their aim to offer overseas guests an "opportunity to relish the festival and gain deeper insights into Chinese culture."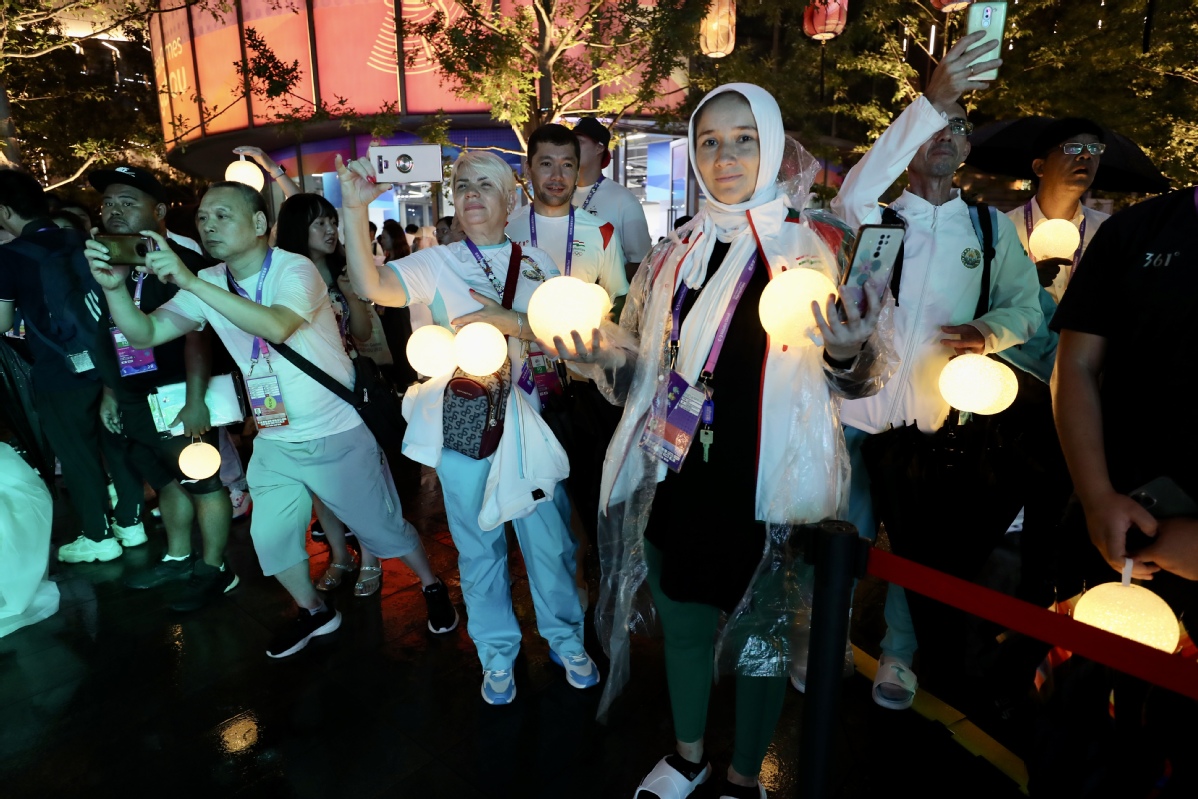 "At the rest area, we were greeted by the painting," shared Wan Jiyuan, a player of the Chinese women's 3x3 basketball team. "The volunteers did an excellent job. They portrayed us vividly, which touched our hearts and made us feel at home."
At the headquarters hotel of the Olympic Council of Asia (OCA), Nasser Nassiri, president of the Asian Kick-boxing confederation, received a handmade flower lantern, intending to take it back home for his daughters. "They are 29 and 25, and they are very interested in Chinese culture," he shared. Impressed by the hospitality, he added, "It is part of the Chinese tradition, hospitality from all the people in China."
Nilton Gomes Rolim Filho, President of the International Military Sports Council, found delight in the elegant dancing performed by girls in traditional attire. "I will remember the Mid-Autumn Festival this time next year," he noted, expressing that celebrating it again would be "one of the best memories I have in China."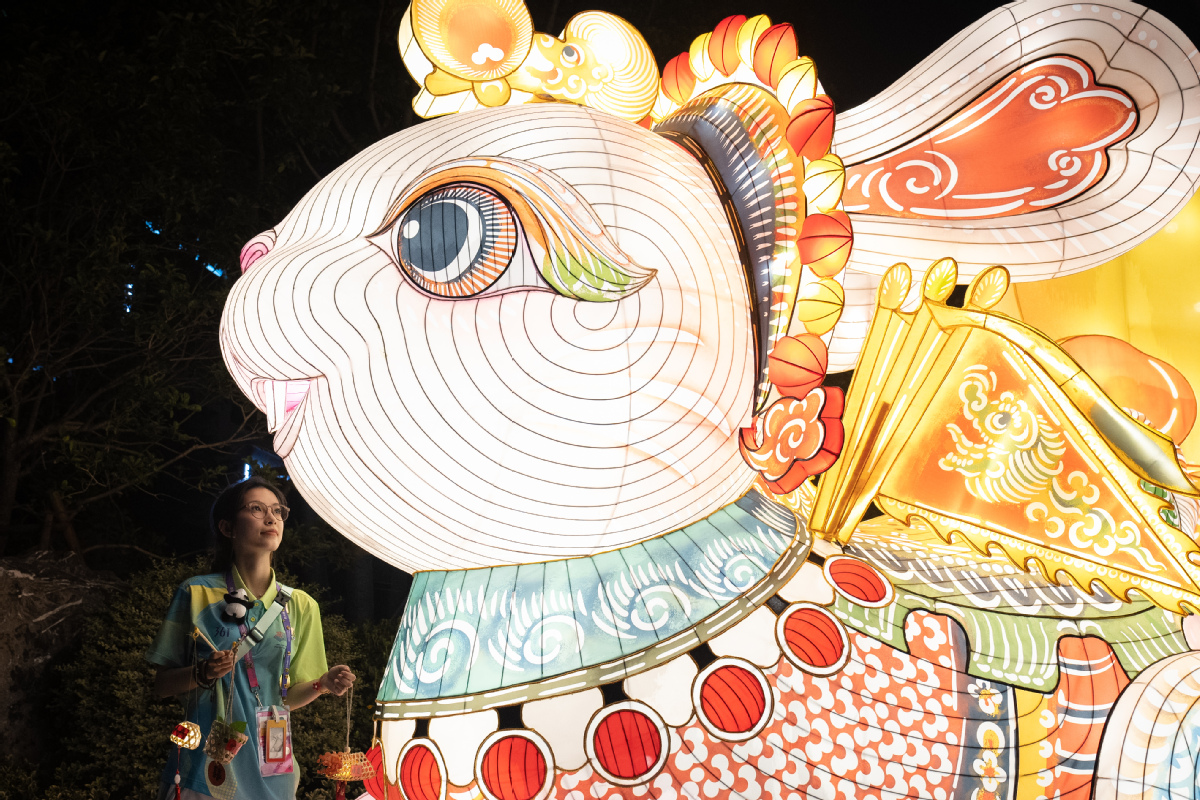 Chinese star swimmer Wang Shun, a big winner at the Hangzhou Asian Games with four gold medals, reflected on his career. Athletes like him usually skip festivals due to training sessions, but this year is different. A native of Zhejiang Province, where Hangzhou is the capital, he is delighted to be "back home" on this festive occasion. "I have finished all my competitions," he said. "I hope I can celebrate this Mid-Autumn Festival with other athletes from across the world."
Chinese cyclist Liu Jiali is among the fortunate ones. In the stands, her parents and boyfriend watched her competition, with her mom holding a sign that read "Go Team China." Liu's father shared, "We have been here from Sichuan since Wednesday, and we haven't missed a single one of our daughter's events."
After winning a bronze in women's omnium, Liu waved happily to her family. They planned to celebrate the festival together with a real "reunion." "We shall always be together," said her mother with a smile.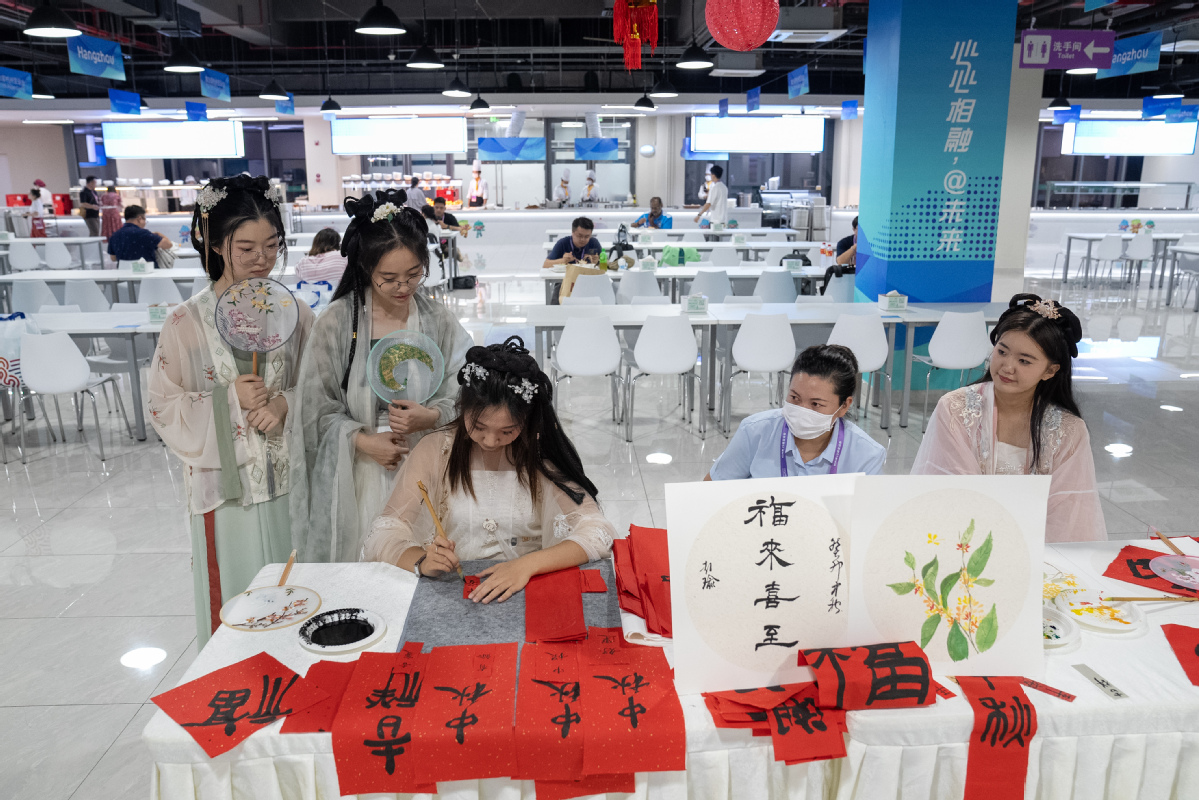 If you have any problems with this article, please contact us at app@chinadaily.com.cn and we'll immediately get back to you.