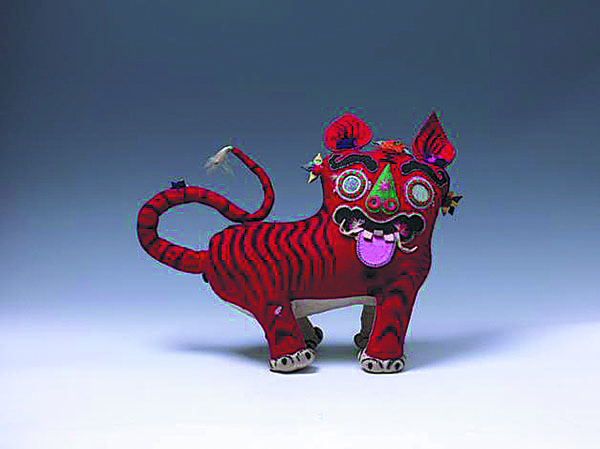 Burst of vitality
The roaring Yellow River meets the high mountains in northern Shaanxi province, an area referred to as Shaanbei, resulting in breathtaking views. The landscape and climate have given birth to a diversity of folk culture and art which, with its rich colors and lively patterns, is an eruption of vitality, a powerful demonstration of existence, and a philosophical exploration of yin and yang. Art and crafts from Yan'an, in Shaanbei, are among the earliest and most important items in the collection of the National Art Museum of China, and range from paper-cuts and clay figurines, to cloth toys and ceramics. A selection of Shaanbei folk art is currently on show at the National Art Museum of China until Nov 15. Some of the objects were gifted by folk artists, mostly farmers, and have been introduced to the public through exhibitions curated by the museum, beginning with two shows dedicated to Shaanxi art and crafts in 1980 and 1981, which garnered wide acclaim. There are also pieces by artists who journeyed to Yan'an in the 1930s and '40s to join the Communist Party of China. While there, they were inspired by the area's history and culture to create new works.
9 am-5 pm, closed on Mondays.1 Wusi Dajie, Dongcheng district, Beijing. 010-6400-1476.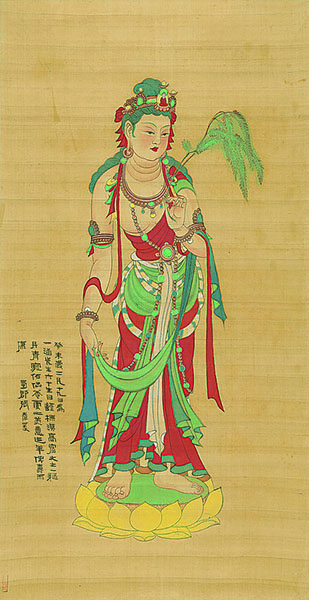 Modern spirit
The 19th century witnessed Shanghai's gradual rise to becoming the economic center on the lower reaches of the Yangtze River. The city's prosperity nurtured a dynamic, open and diverse cultural scene. The proliferation of artists, scholars and buyers gave rise to the formation of the Shanghai School, a style of classical Chinese painting that breathed new life into the centuries-old tradition. Until the early 20th century, the Shanghai School, or haipai as it is known in Chinese, was predominant in artistic circles, expounded by loose groups of artists active in Shanghai and neighboring cities. The Breeze From the Sea, an exhibition now running at the He Xiangning Art Museum in Shenzhen, Guangdong province, investigates the progress of this influential modern Chinese school of art. Some 200 works from the collections of several important museums, including the Nanjing Museum, the Suzhou Museum and the Tianjin Museum, are on display until Oct 22. The exhibition surveys the contribution of the Shanghai School, not only in geographical terms but also in terms of its pioneering spirit, which reformed the old rules of art and embraced new, advanced ideas.
9 am-5 pm, closed on Mondays. 9013 Shennan Dadao, Nanshan district, Shenzhen, Guangdong province.0755-2660-4540.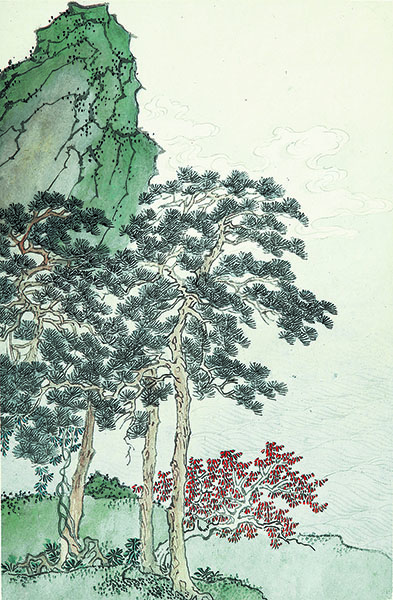 Cosmos of art
The work of Pu Ru (1896-1963) reflects his lengthy accumulation of culture and art. His youth was a fruitful time during which he read classical texts and poems in the traditional Chinese manner for cultivating an intellectual. He led a secluded life in western Beijing, for a dozen years, to focus on reading, writing, painting and practicing calligraphy. Pu Ru emphasized the importance of copying the works of ancient masters as a primary means of improvement, and also attributed his accomplishments to his consistent study of calligraphy. He was highly regarded as a master of painting, calligraphy and poetry, the three "sisters" of classical Chinese art. A show at the Long Museum in Shanghai places dozens of Pu Ru's works on display, providing a glimpse into his wide-ranging ability. The exhibition runs until Oct 29.
10 am-6 pm, closed on Mondays.3398 Longteng Avenue, Xuhui district, Shanghai. 021-6422-7636.
If you have any problems with this article, please contact us at app@chinadaily.com.cn and we'll immediately get back to you.