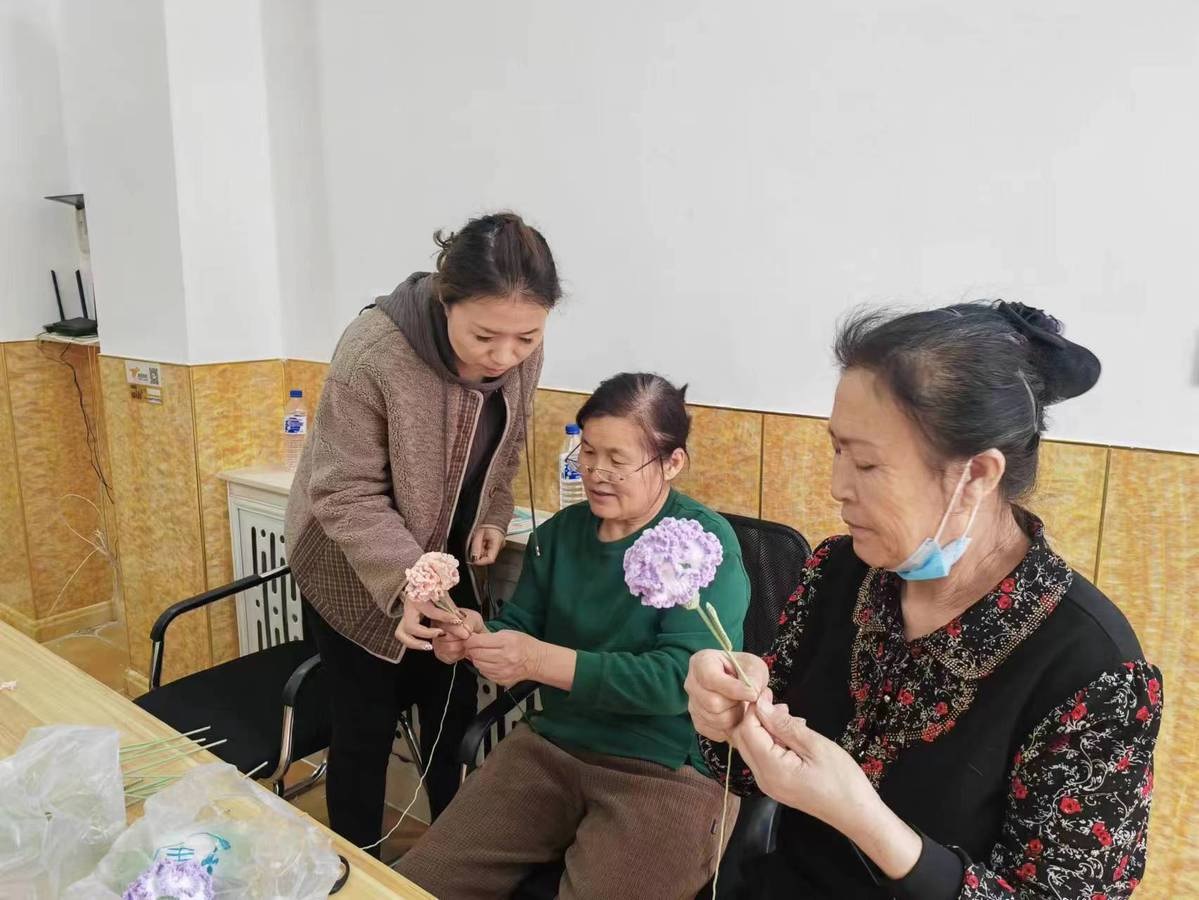 Researchers voice attention, solutions on upcoming problems in aging countryside
A team of researchers from China Agricultural University in Beijing has called for more elderly-friendly adaptations in the process of rural vitalization as the fast-aging demographics in the countryside are expected to bring about wide-ranging ramifications from agriculture to elder care.
They also warned against the simple pursuit of modernization and the fostering of industries in thinly resourced rural areas regardless of demographic features.
"All levels of government should actively support 'elderly agriculture' and help older farmers have a stable source of income outside of pensions, which are meager for rural residents," the researchers suggested in a media release recently.
In terms of rural construction, they said village infrastructure should be retrofitted with an older population in mind.
The team also suggested that rural communities play a larger role in providing affordable, home-based elder care for those living away from their children, given the widespread distaste for spending the rest of their lives at nursing homes.
The suggestions were based on the findings of a survey the researchers conducted between 2021 and early this year. Respondents were scattered across 10 villages in Shandong, Hunan, Shaanxi, Zhejiang and Hebei provinces.
About one-third of the villages' residents were age 60 and above, twice the level in urban regions. More than 90 percent of their younger dwellers had left for urban jobs, with many saving up for owning an apartment in cities, the researchers found.
Many interviewees voiced a lack of confidence that younger farmers who have left rural hometowns would return, believing that their communities would dwindle in the coming years in a worsening cycle of the "hollowing out of rural areas".
"The countryside faces severe aging issues," the release said.
"It is still uncertain who will be living in the countryside, and the demands from older rural residents are prone to being neglected in rural construction."
The research was led by Ye Jingzhong, director of the university's College of Humanities and Development Studies, and its findings were published in Rural Revitalization Farmers' Perspectives, a two-volume book released last month.
"There's no shortage of government reports on rural vitalization. The voices of the farmers, as is recorded in this book, offer a reference for policymaking," he said.
The researchers — a mixture of CAU professors and graduate students — conducted more than 500 hours of interviews with farmers and concluded that the demographic changes could have ramifications for China's food production and provision of care services.
A total of 212 respondents were age 60 and above. Researchers discovered that more than three-quarters of them were still engaged in agricultural production, compared with less than 5.6 percent for those age 40 and younger.
Among those aged between 60 and 70, some 27 percent said they have reduced grain growing areas over the past three years, with another 23.7 percent saying they plan to do so in the near future.
"Therefore, it is crucial to resolve difficulties facing the elderly farmers to maintain village production momentum and even national food security," the researchers said.
They also found that more than 70 percent of older farmers live alone or with their spouses. Their sources of income include revenue from their small farming operations, government benefits, pensions — which are around 100 yuan ($14.4) a month — and financial support from family members.
Though more than 80 percent of the older respondents said they prefer to spend their old age at home, "it is an indisputable fact that the function of home-based elderly care has been weakened and the quality of self-care is not high", the researchers said.
If you have any problems with this article, please contact us at app@chinadaily.com.cn and we'll immediately get back to you.