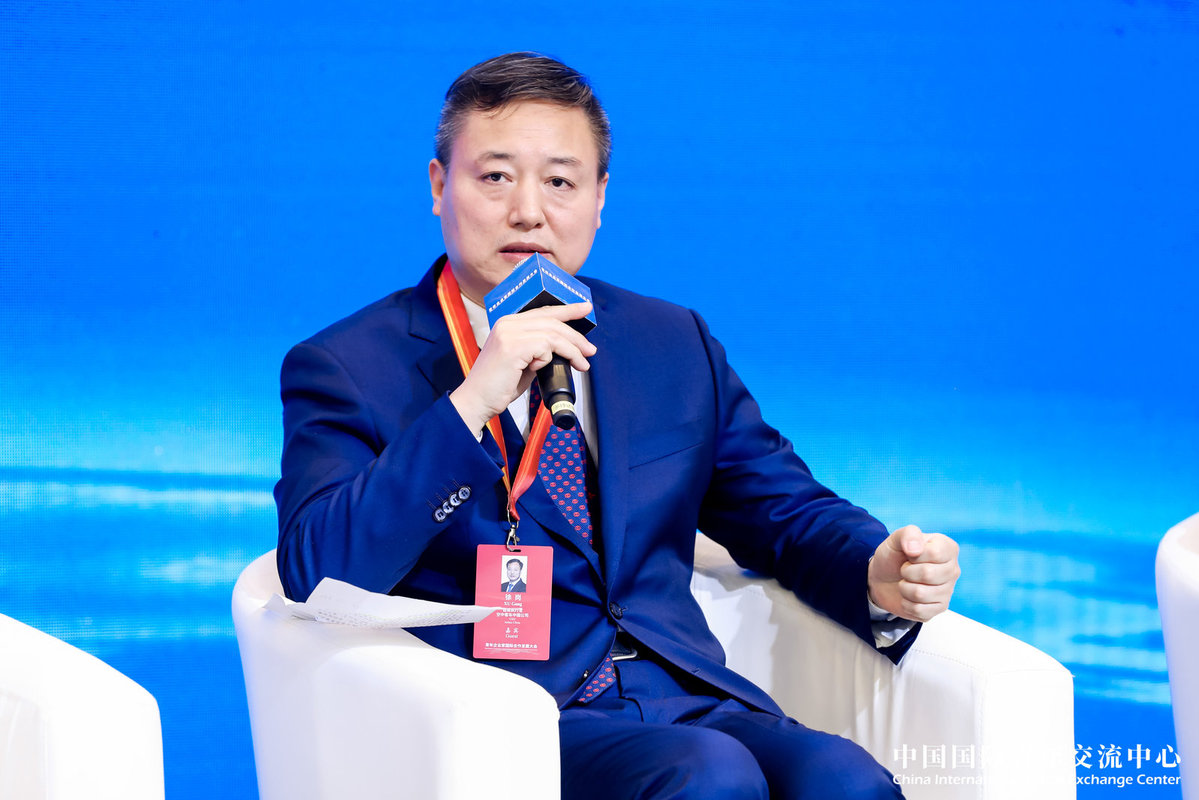 Airbus considers China as one of the most "strategic markets" and hailed the resilience of China's supply chains amid the COVID-19 pandemic, said Airbus China CEO George Xu in an exclusive interview with China Daily during a conference in Beijing on Tuesday.
China, accounting for 20 percent of Airbus' global deliveries, has promising market forecasts for the next 20 years, said Xu on the topic of improving the stability of industrial and supply chains at the first International Cooperation and Development Conference for Young Entrepreneurs.
The CEO said China's population of 1.4 billion presents an excellent opportunity for growth, especially if the average air travel frequency per person increases from the current 0.5 times to 1.5 times per year by 2040.
In addition to a promising market forecast, China also has strengths in having a complete supply chain and strong infrastructure, and competitiveness in clean energy, data and AI industries.
Its supply chain has shown remarkable flexibility and adaptability, with a relatively minor impact on the global supply chain in the aviation industry during the pandemic period.
Although there have been fluctuations, they have not led to substantial disruptions, said Xu, who believes in the high level of resilience of the Chinese supply chain in terms of operations.
Combining a positive market and advantages in China, Airbus plans to develop its strengths in China for China and the rest of the world by collaborating with local partners.
The aerospace giant announced to set up its second final assembly line in Tianjin when France's President Emmanuel Macron paid a state visit to China in early April.
The move comes as the strong rebound of the aviation market both in China and the world after the pandemic and also demonstrates Airbus' confidence in developing local solutions with Chinese partners to address the strategic market in China, he added
Seeking local-to-local solutions helps to reduce risks as early as possible, Xu said at the conference, and Airbus, therefore, is expected to continue making vertical integration after adding the second final assembly line.
The airplane maker believes traditional and emerging partners can work together to deepen cooperation in the supply chain of the aviation industry.
Airbus has committed to playing a leading role in the decarbonization of the aviation industry by developing a next-generation hydrogen aircraft in 2035. The goal is to ensure sustainable growth and a better future for the aviation industry.
He stressed the need for every enterprise in the entire supply chain to pursue carbon neutrality as decarbonization could promote local economic development.
If you have any problems with this article, please contact us at app@chinadaily.com.cn and we'll immediately get back to you.