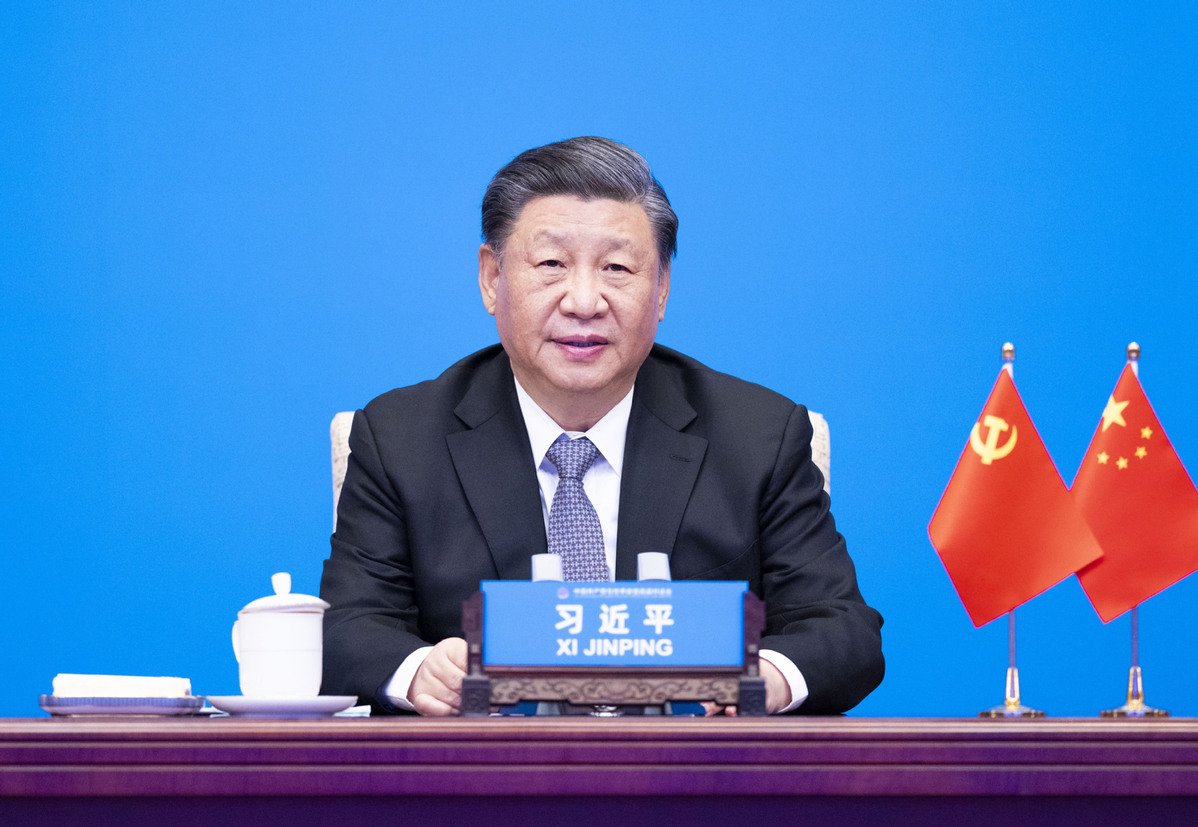 Full text of Xi Jinping's keynote address at the CPC in Dialogue with World Political Parties High-level Meeting
He says tolerance, coexistence crucial, proposes Global Civilization Initiative
Xi Jinping, general secretary of the Communist Party of China Central Committee, proposed the Global Civilization Initiative on Wednesday, calling for respect for the diversity of civilizations.
Xi, who is also China's president, made the remark from Beijing in a keynote speech to the CPC in Dialogue with World Political Parties High-Level Meeting, which was held via video link.
With the theme of "Path Towards Modernization: the Responsibility of Political Parties", the virtual meeting gathered representatives from more than 500 political parties, political organizations, think tanks and media from across the globe. World political leaders, including South African President Cyril Ramaphosa, Venezuelan President Nicolas Maduro and Serbian President Aleksandar Vucic, also participated in the meeting.
Xi said that tolerance, coexistence, exchanges and mutual learning among different civilizations play an irreplaceable role in advancing humanity's modernization process, as all countries and their future are now closely connected.
"Countries need to uphold the principles of equality, mutual learning, dialogue and inclusiveness among civilizations, and let cultural exchanges transcend estrangement, mutual learning transcend clashes, and inclusiveness transcend any sense of superiority."
Xi called for advocating the common values of humanity, saying that peace, development, equity, justice, democracy and freedom are the common aspirations of all peoples.
He emphasized that countries need to refrain from imposing their own values or models on others and from stoking ideological confrontation.
Xi underlined the need to promote international people-to-people exchanges and cooperation. He said that countries should explore the building of a global network for inter-civilizational dialogue and cooperation, and jointly advance the progress of human civilizations.
The CPC is committed to strengthening exchanges and cooperation with other political parties to pursue the just cause together, and it is ready to deepen interactions with political parties and organizations in other countries to expand the convergence of ideas and interests, Xi said.
He called for leveraging the strength of a new type of party-to-party relations for building a new type of international relations and expanding global partnerships by fostering stronger relations with world political parties.
The Global Civilization Initiative is one of the major initiatives that Xi has proposed with a global vision to promote world peace, security, development and harmony.
He also has proposed the Global Development Initiative and Global Security Initiative against the backdrop of profound changes in the international landscape, and has called for countries around the world to advance the building of a community with a shared future for mankind and jointly cope with mounting global challenges.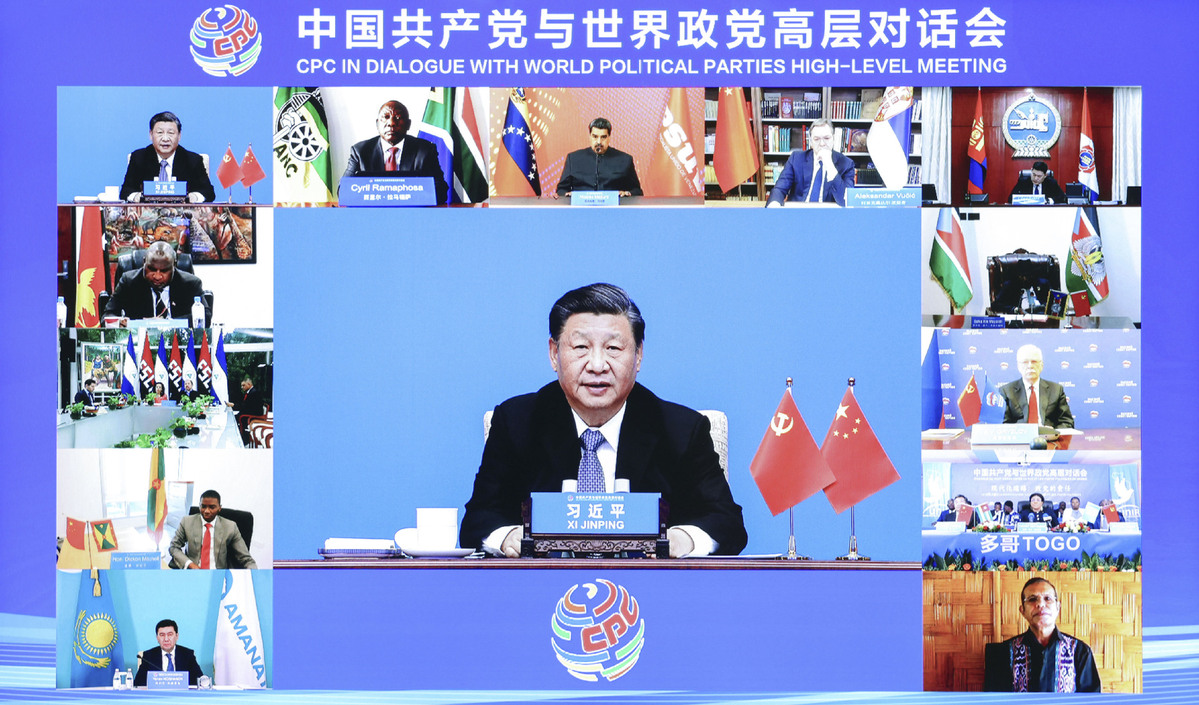 During his speech, Xi elaborated on Chinese modernization, saying that the ultimate goal of modernization is people's free and comprehensive development.
The Chinese path to modernization is a sure path for China to build a stronger nation and realize national rejuvenation, and it is a path that the country must take to seek progress for humanity and harmony for the entire world, he said.
This path not only delivers benefits to the Chinese people, but also boosts the common development of the entire world, he added.
Noting that China's path toward modernization is the right course of peaceful development, Xi said that in pursuing Chinese modernization, the country will neither tread the old path of some countries of colonization and plunder, nor the crooked path taken by some countries to seek hegemony once they grow strong.
He said that modernization is not "an exclusive patent" of a small handful of countries, and neither is it a question with a single answer. It cannot be realized by a cookie-cutter approach or simple "copy and paste", he added.
"For any country to achieve modernization, it needs to not only follow the general laws governing the process, but more importantly consider its own national conditions and unique features," Xi added.
Front-runners should sincerely support other countries in their development, he said. "One will not be seen in a more favorable light after blowing out others' lamps; nor will they go farther by blocking others' paths."
Xi called on political parties from around the world to focus on people's aspirations for a better life and further progress of civilization, and strive to achieve material abundance, political integrity, cultural-ethical enrichment, social stability and pleasant living environments, so that modernization will better address people's concerns and meet their diversified needs.
"In this way, modernization will promote the sustainable development of humanity by increasing the well-being of this generation and protecting the rights and interests of future ones," he added.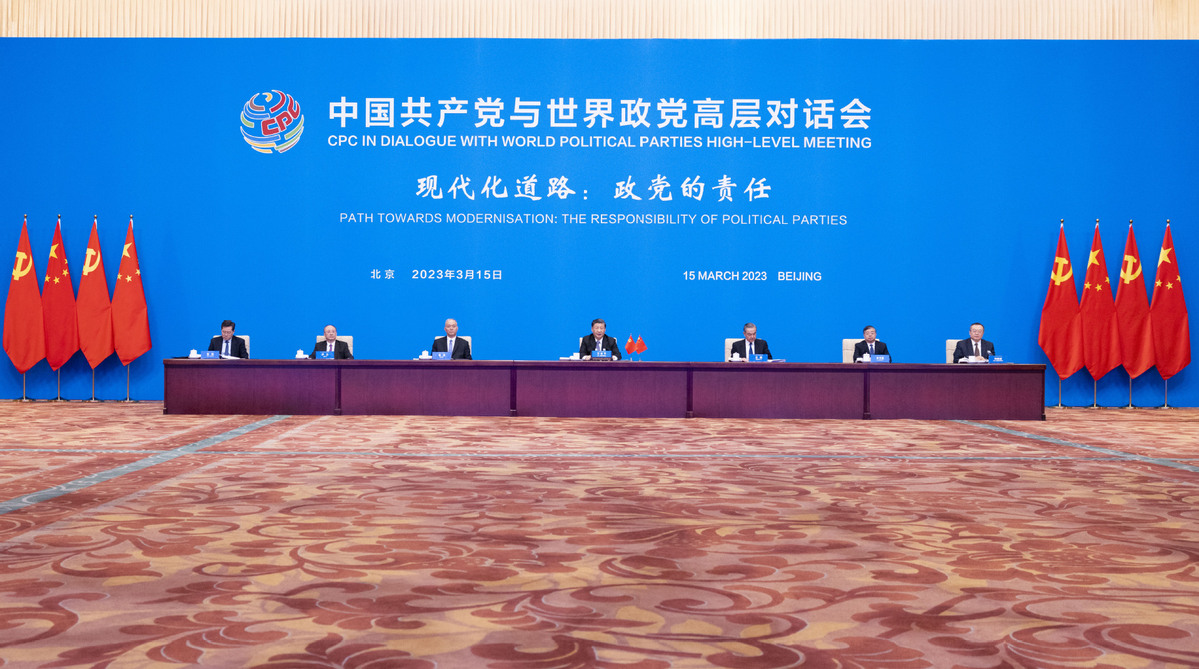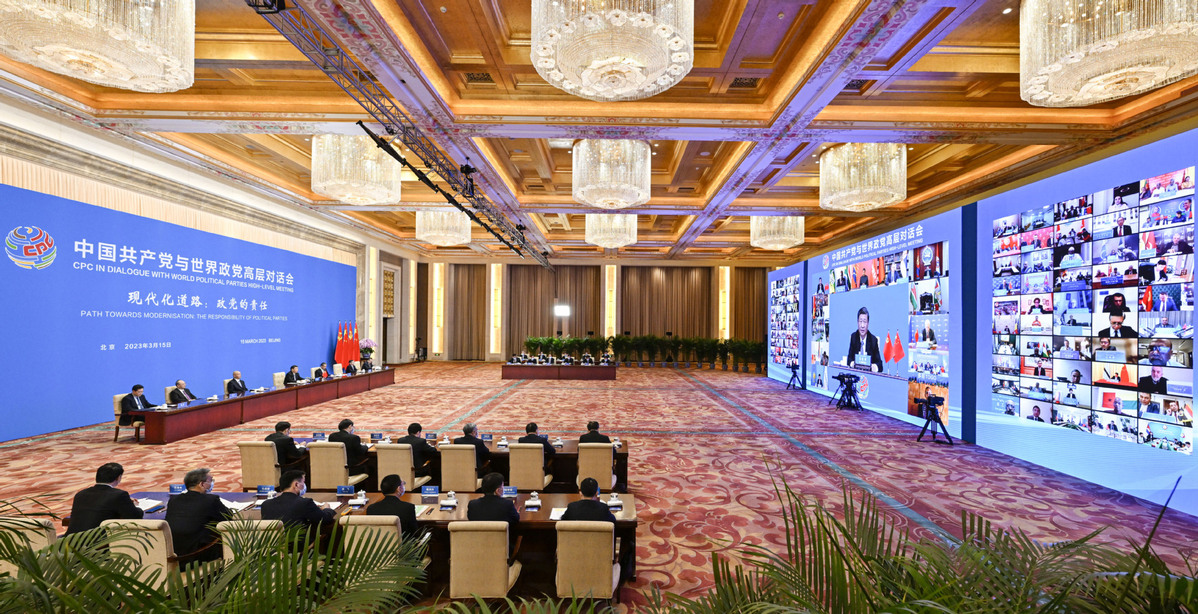 If you have any problems with this article, please contact us at app@chinadaily.com.cn and we'll immediately get back to you.