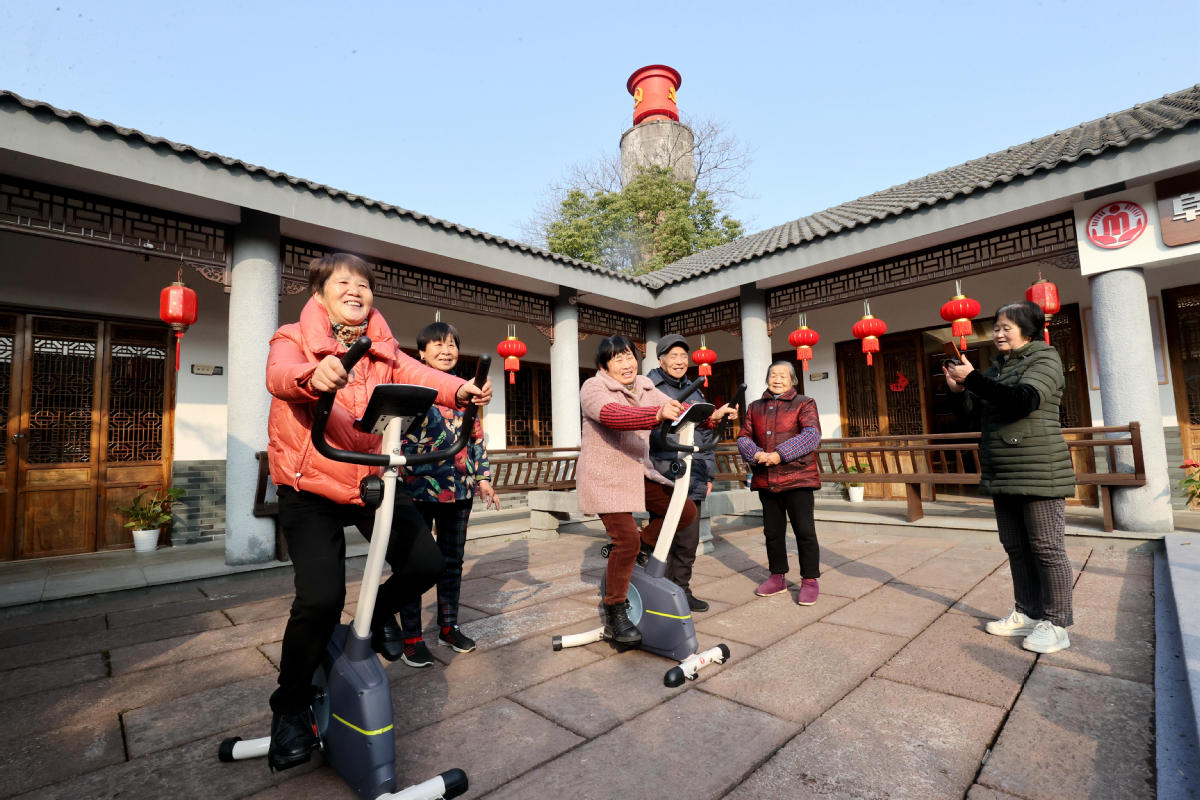 Advisers and experts are discussing the challenges and offering solutions at the two sessions. Wang Xiaoyu reports.
Most people regard living longer as a positive thing, but growing old in a rapidly aging society can also raise concerns.
In China, average life expectancy made a historic leap from 74.8 years in 2012 to 78.2 years in 2021, while the annual birthrate has been trending downward for decades. As a result, the number of seniors in the country rose to 280 million last year, accounting for nearly 20 percent of the total population, and touching the cusp of the official definition for a moderately aged society.
The aging trend has triggered discussions about whether China's ballooning senior population will drain public finances, strain the workforce and ultimately stymie economic growth in the coming years.
Concerns have also been growing about whether the country's senior care system can meet the demand.
Development momentum
During this year's two sessions — the country's largest annual political event — experts and political advisers said aging should not be simply misconstrued as a threat to society.
With the relatively large number of healthy people in their early 60s, and continuous efforts being made to raise the level of education and the quality of the labor force, China is capable of maintaining development momentum, they said.
Meanwhile, they noted that it is necessary to proactively address the long-term challenges that will arise from a rapidly aging society. Suggested measures include gradually postponing the retirement age, reforming the pensions system and ramping up senior care services.
Last year, the country's senior population began growing rapidly as people born during the 1960s baby boom began reaching old age, according to a recent report by the China Population and Development Research Center.
The senior population is projected to rise by at least 13 million annually from 2021 to 2030, far exceeding the annual rate of 7.4 million recorded from 2016 to 2020, it said. Moreover, the total senior population will reach 321 million by 2025 and 400 million by 2032.
The proportion of people age 60 and older stood at 18.7 percent in 2020, but it will exceed 20 percent in 2023 and approach 40 percent in 2050, the report noted.
In 2035, the number of very old people — those age 80 and older — will reach 80.54 million, double the 2020 figure, accounting for 5.8 percent of the total population, according to the report.
"The accelerated trend of aging will pile the pressure on China's pension payment and medical systems, which will require preemptive response measures," it said, adding that about 6.2 million seniors reported that they were unable to care for themselves in 2020. "It is estimated that a greater number of elderly people have physical disabilities or dementia in fast-aging societies. They will exert a larger impact on families and socioeconomic development," the report said.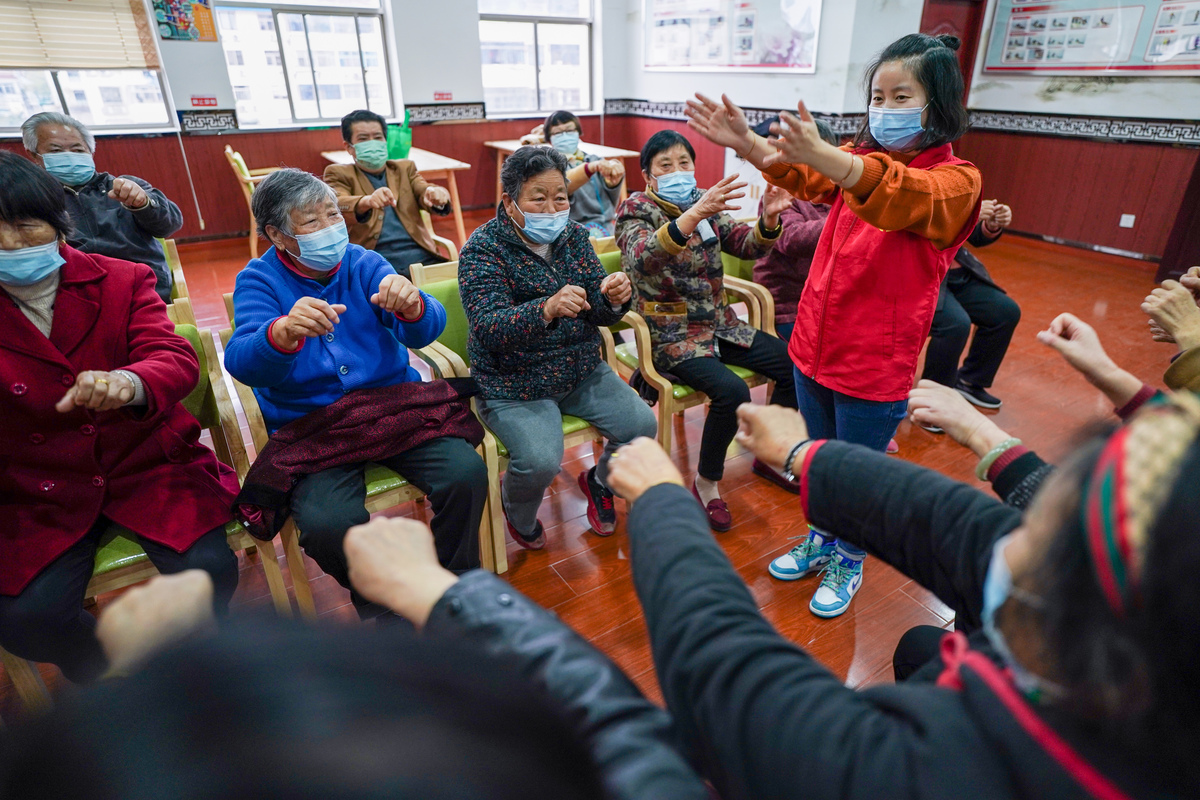 "It is urgent to target the healthcare demands of the elderly and improve senior healthcare services."
During a recent interview, He Dan, director of the center and a national political adviser, said that societal aging should not be treated as a "savage beast" eating into the country's healthy development, and conditions are favorable for China to address the challenges.
"First of all, our elderly workforce is very large because average life expectancy rose to 78.2 in 2021, and average healthy life expectancy has also been rising," she said.
"Most seniors in China are relatively young and energetic. They have rich experience, are in good health and long to actively participate in social activities, which is beneficial for long-term socioeconomic development."
She added that China's 280 million seniors have huge consumption potential and represent a promising market for elderly-oriented products and services.
Li Daokui, a professor at Tsinghua University's School of Economics and Management, said human resources are expected to keep increasing until 2040, then remain stable for about a decade, thanks to improvements in health and education levels.
"If the country's human resources can be further improved and deployed thoroughly, GDP growth can potentially reach 5.9 percent through to 2030, be kept at 4.9 percent from 2031 to 2040, and 4.1 percent from 2041 to 2050," Li said, citing modeling results from a study he co-authored.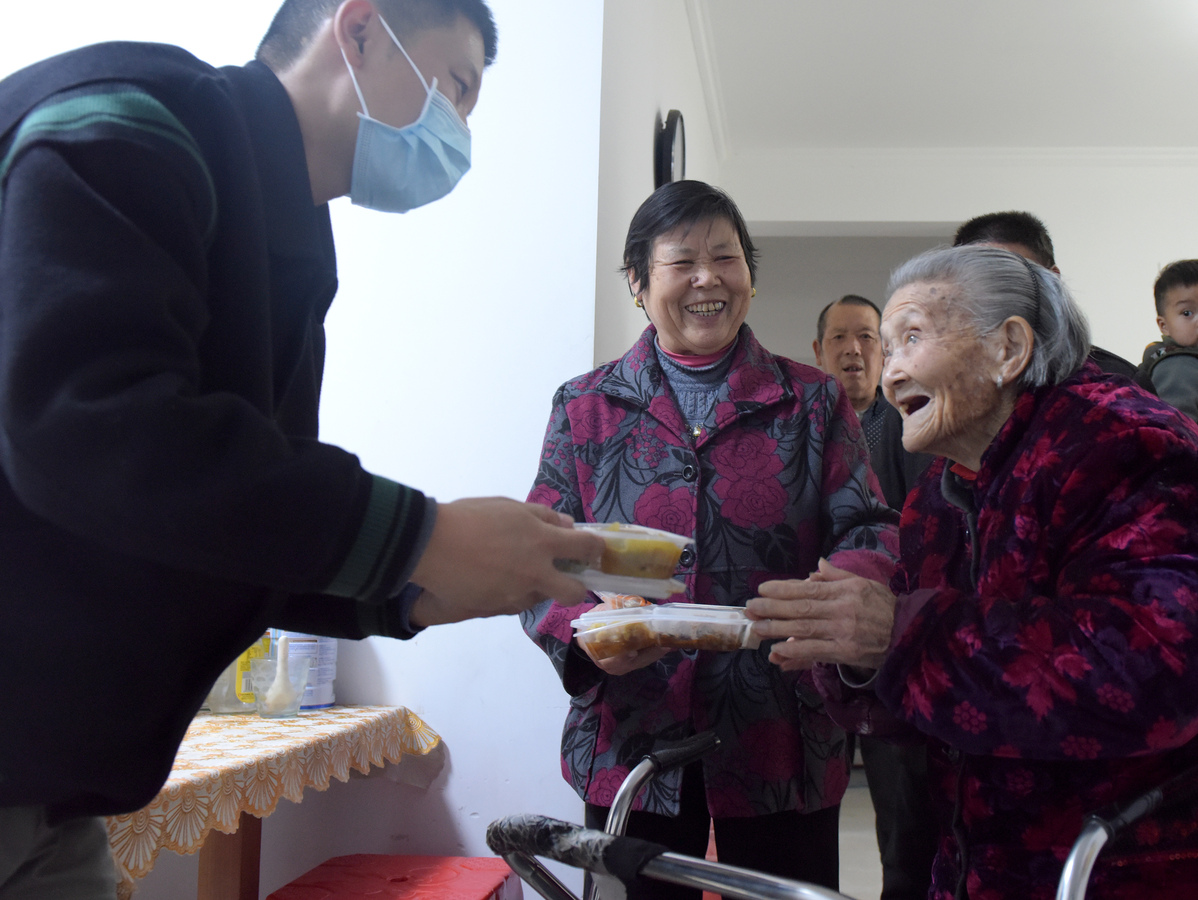 Changes urged
To tap into this potential, Li suggested accelerating policy reforms in employment, education and public health.
He said a more flexible retirement and pensions system could be devised, and more efforts should be made to improve the training of middle-aged and elderly workers, and to boost healthcare services to target illnesses common among seniors.
Dong Keyong, a professor at the Renmin University of China's School of Public Administration, said people ages 60 to 75 usually live without major health problems.
"They tend to be interested in a number of activities, such as travel, charity work and volunteering. They may even want to make a contribution to society or earn money through their professional knowledge," he said.
"More efforts should be devoted to helping them deploy their skills and improve their lives."
Dong said it is inevitable that people age 75 and older, and those in their 80s, will fall ill more often and their everyday activities will be impeded, so medical and rehabilitation services should be stepped up for them.
He added that senior care institutions will be irreplaceable for very old people who may have disabilities or dementia.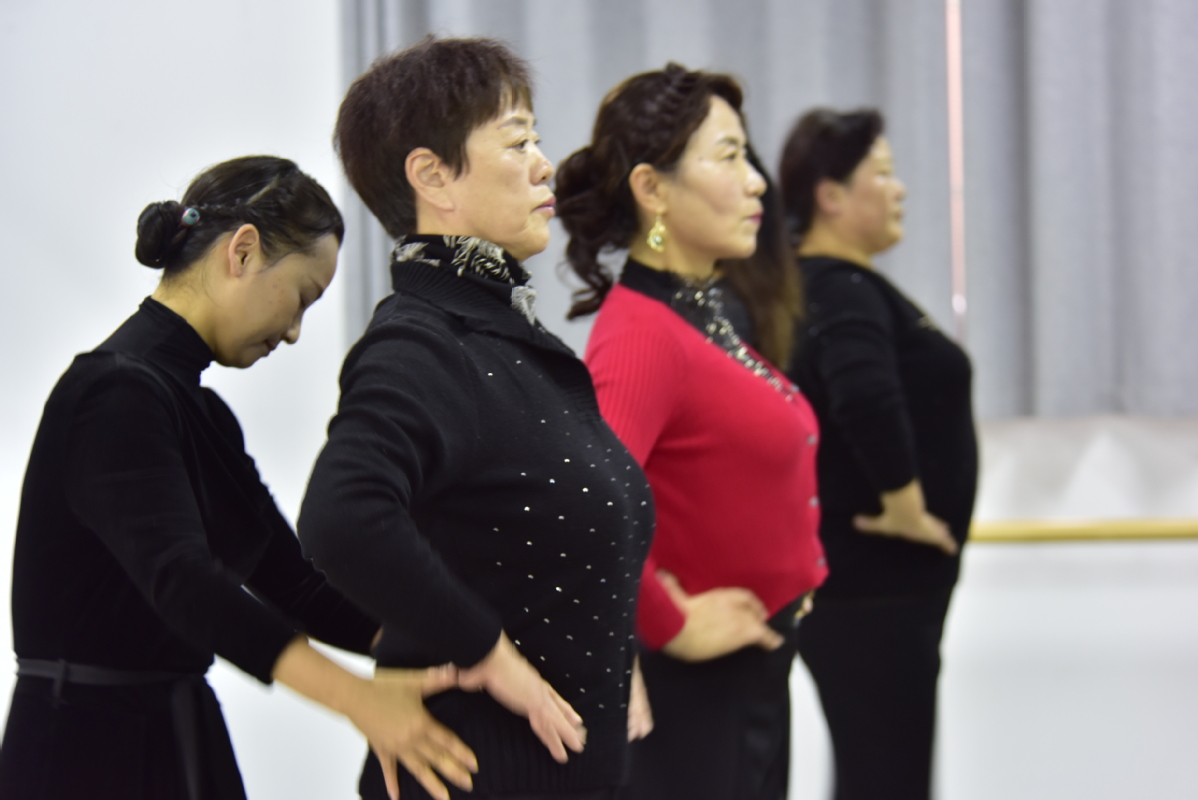 "It is important to balance input from government-sponsored and for-profit institutions, and to balance the role of basic public services and the role of the market in addressing elderly care needs," he said.
Lu Ming, a professor at Shanghai Jiaotong University's Antai College of Economics and Management and a national political adviser, said China's total working-age population — people ages 16 to 59 — began declining about a decade ago, thus a policy to raise the retirement age could be initiated this year.
"But there is no need for the public to be anxious about postponing retirement," he said. "The process is bound to be incremental, such as putting it off by one month at the beginning."
In addition, Lu said retirement policies will likely be optional to fit various demands. "For instance, some people who are unhappy with reduced salaries after retirement will embrace reforms that allow them to work longer," he said.
Improving the quality of workers could also boost the workforce, while keeping the pensions system solvent as the population ages and the fertility rate drops, he said.
"The average length of education in China is three to four years shorter than in developed countries. The gap can be narrowed by promoting universal senior high school education, including vocational high schools," he said.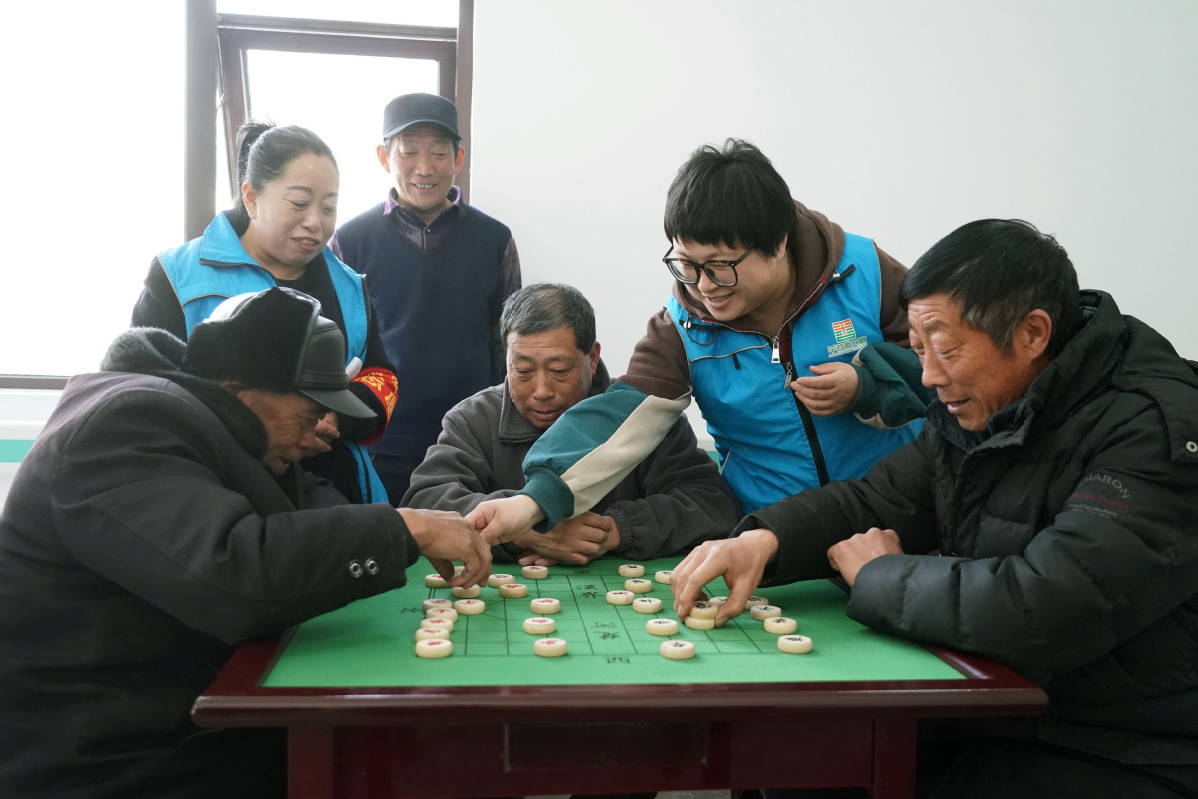 Key reports
The topic was also highlighted in two key reports distributed at the opening meeting of the first session of the 14th National People's Congress on Sunday morning.
Premier Li Keqiang urged "improving elderly care services" when he delivered the Government Work Report.
Meanwhile, a report prepared by the National Development and Reform Commission stated that senior care services that are affordable and integrated with home-based or community-level services and medical and rehabilitation services will be expanded.
Research into policies aimed at promoting the gray economy will also be strengthened, it added.
A draft plan for a major reshuffle of departments at the State Council, China's Cabinet, was unveiled on Tuesday for deliberation. It said China will improve the senior care work mechanism and strive to cover all such citizens via basic elderly care services.
Meanwhile, specific work on coordinating and promoting work for seniors, currently overseen by the National Health Commission, will be transferred to the Ministry of Civil Affairs, along with the National Working Committee on Aging.
In an interview with Guancha, an online media outlet, Zhang Lilong, a professor at the School of Economics at the Capital University of Economics and Business in Beijing, said that while the commission's strength lies in promoting the integration of medical and senior care services, the work also covers fields such as social security, psychological support and infrastructure.
"The civil affairs authorities are better at coordinating various aspects of senior care work. They control a large number of nursery care facilities and resources, as well as basic public facilities. Moreover, they are also more capable in terms of grassroots management and providing services in communities," he said.
Zhang added that the overall number of nursery care centers is insufficient, while there is a particular shortage of facilities qualified to look after seniors with disabilities and of professional caregivers. The gap between rural and urban areas is also prominent.
Transferring the responsibility from the NHC to the Ministry of Civil Affairs is a significant move designed to address those shortcomings, he added.
If you have any problems with this article, please contact us at app@chinadaily.com.cn and we'll immediately get back to you.