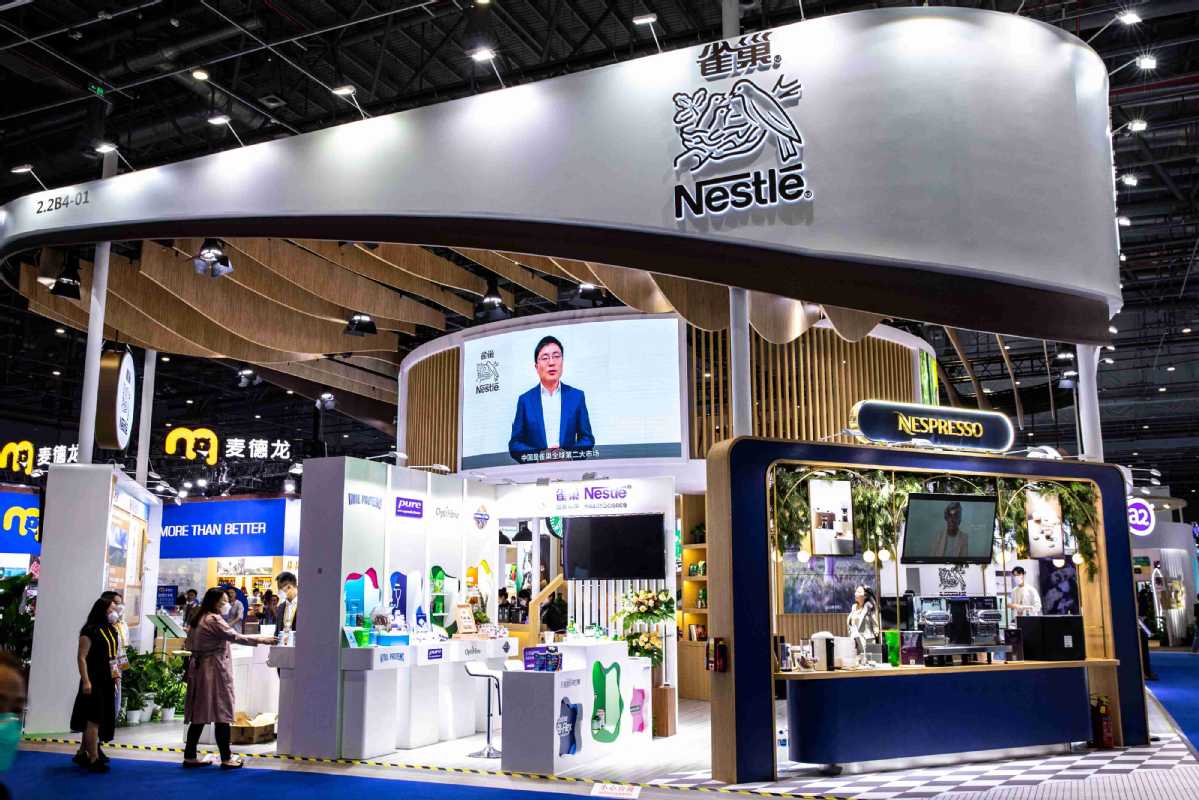 Global food giant Nestle has ramped up efforts since January on its businesses of coffee, infant nutrition, pet and health science through innovation, localization and digitalization, encouraged by a strong rebound in consumption, said its top executive.
Zhang Xiqiang, CEO of Nestle Zone Greater China, said since January, consumption levels have returned to nearly 90 percent of that in the years before the COVID-19 pandemic and he is very optimistic about returning consumption capacity given the resilience and vitality of the Chinese economy.
The China unit of Nestle gained a growth of 3.5 percent in the 2022 fiscal year, supported by strong operational execution, e-commerce momentum and continued innovation, compared with that of a year earlier, according to the annual report from Nestle.
In the past year, of its product categories, infant nutrition saw high single-digit growth with improved market share trends for baby formula NAN and Illuma. Coffee also posted high single-digit growth, led by Nescafe instant and ready-to-drink coffee.
In the confectionery category, Hsu Fu Chi reported high single-digit growth, helped by innovation including the launch of savory snacks. Culinary recorded mid-single-digit growth, helped by increased distribution and innovation. Sales in Purina PetCare grew at a double-digit rate, with strong growth in specialty channels and e-commerce.
Zhang said this year the company will continue to drive more efforts on premiumization and health-related products while developing major categories with plans to roll out more than 200 new products.
The company is leveraging its internal strict food safety and quality procedures to speed up the "idea to launch" process to meet the changing demands of local consumers, said the executive.
On high-end products, the CEO said, in the world's fastest-growing food and beverage market, it is vital to provide Chinese consumers with high-quality products that are safe, healthy and relevant.
Coffee is considered a developing sector for Nestle China, with the main focus on growing market share, said Zhang. Petcare, adding health science and infant nutrition are priorities on his work agenda.
Jason Yu, general manager of Kantar Worldpanel China, agreed with Nestle's direction, saying that Chinese consumers' aspirations for health and well-being remain strong. "Although consumers are more rational about their brand choices when it comes to consumption, they are still willing to pay premium for innovative products with unique benefits," Yu said.
To win big bets, fast-moving consumer goods players like Nestle will also have to focus on categories with broad consumer bases, Yu added.
Over the past years, Kantar's report has witnessed strong growth of some multinational consumer brands in China, as they are constantly increasing their relevance to Chinese consumers by building strong innovation pipelines, said Yu.
With consumers becoming more sophisticated and divided in their needs, market leaders, regardless of their origin, will have to develop more holistic insights in winning new markets and develop clear strategies to stand out in digital commerce channels as well as penetrate lower-tier cities to unlock future growth, he said.
"In 2023, consumers will have fewer stocking-up needs but will spend more on categories improving their quality of life," said Yu. "Even with infant milk formula, there are opportunities to grow market shares with new regulation coming into force."
If you have any problems with this article, please contact us at app@chinadaily.com.cn and we'll immediately get back to you.