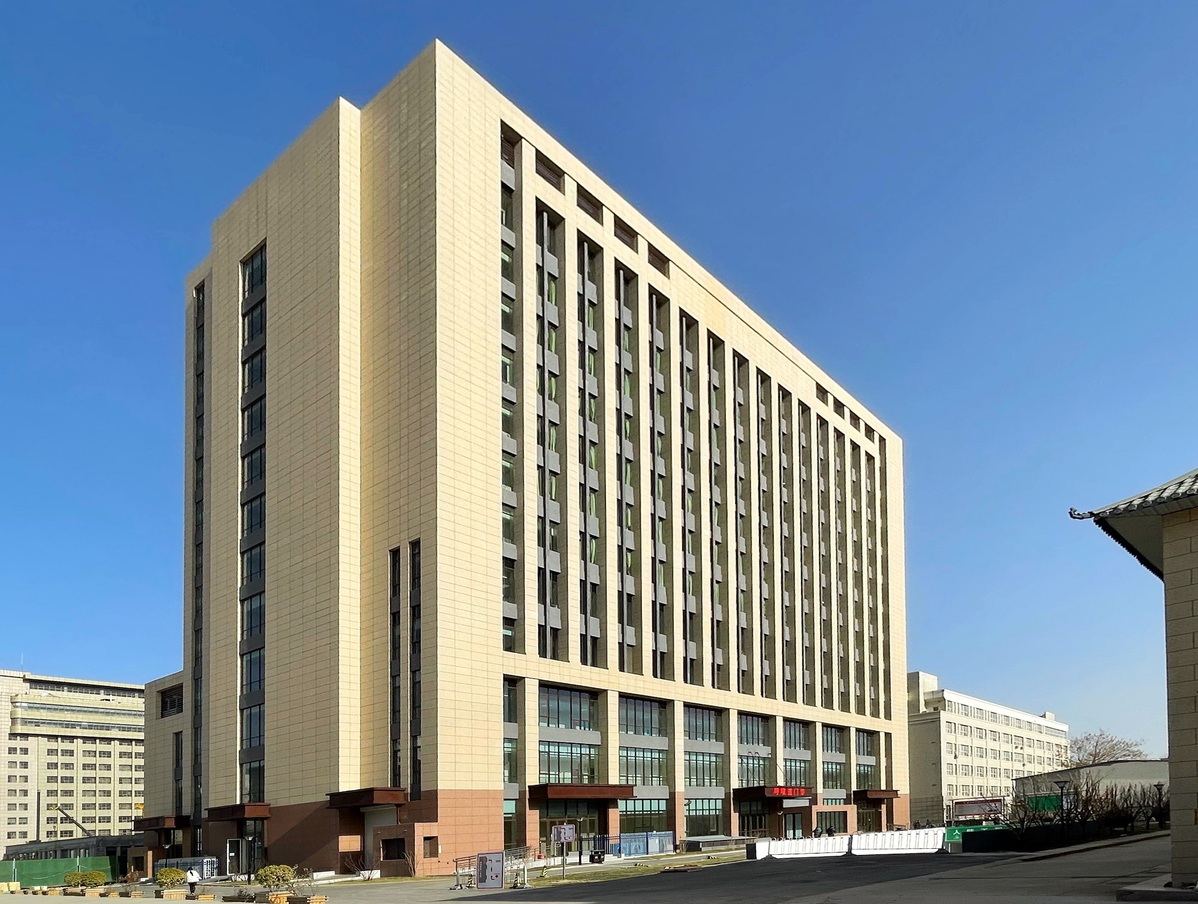 A national-level treatment center for epidemics has played an important role in preventing severe infections of COVID-19 in Baoding, Hebei province, a key hospital director said.
The center, located at Affiliated Hospital of Hebei University, began construction in 2020 and entered service in mid-November.
"It was built as a major facility to cope with the current COVID-19 epidemic and other grave public health events," hospital director Cheng Shujie said, adding that it's the first such center in Hebei.
The center has received some elderly patients infected with COVID-19, most of whom had multiple underlying diseases and required careful medical treatment, Cheng said.
He said the base boasts critical treatment equipment, including invasive ventilators, non-invasive ventilators and devices for oxygenation of blood, known as ECMO.
It has 450 general beds that will help treat common diseases when there's no epidemic, while in the face of a public health emergency it can be quickly switched to "epidemic mode" to treat patients with severe symptoms.
The center has negative-pressure wards with 240 intensive care beds, Cheng said.
If you have any problems with this article, please contact us at app@chinadaily.com.cn and we'll immediately get back to you.