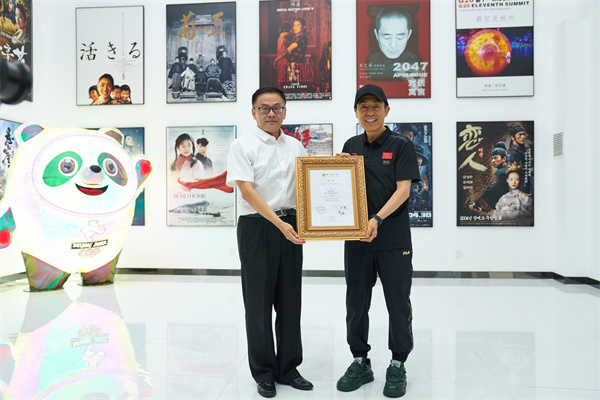 Chinese film director Zhang Yimou has been appointed as an honorary professor by the Beijing Dance Academy.
On Sept 9, a ceremony was held at Zhang's studio in Beijing.
As one of China's leading film directors, Zhang is known for many blockbusters, including Raise the Red Lantern, House of Flying Daggers and The Great Wall, and has won awards at major international film festivals. His films have also been nominated for the Academy Awards.
Zhang also found success with other works, such as ballets, operas and Olympic ceremonies. He directed the opening and closing ceremonies for Beijing's 2008 Summer Games. He was also the chief director of the opening and closing ceremonies for Beijing's Winter Games earlier this year.
The director has worked with dancers and choreographers on his outdoor live performances, such as Impression Liu Sanjie and Return to Three Gorges.
"I am an old friend with students and teachers from the Beijing Dance Academy. Many of them have performed at galas of national events," said Zhang.
Many actors and actresses, such as Zhang Ziyi, Zhang Huiwen and Liu Haocun, who have worked with the director, graduated from Beijing Dance Academy.
"We are delighted to welcome Zhang Yimou as honorary professor of the Beijing Dance Academy. He will be inspirational to our students and teachers. We are looking forward to working with and learning from him in the years to come," said Ba Tu, Party secretary of the university.
If you have any problems with this article, please contact us at app@chinadaily.com.cn and we'll immediately get back to you.