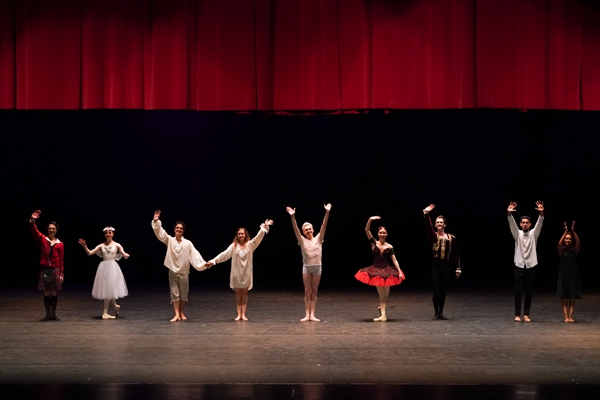 Beijing Dance Academy welcomes the latest member of its teaching faculty, the legendary ballet dancer, choreographer and modern icon of the genre, Vladimir Malakhov, Chen Nan reports.
When ballet students of Beijing Dance Academy returned to the campus for their new semester in September, they welcomed the arrival of a new teacher: Vladimir Malakhov.
The legendary ballet dancer and choreographer is regarded as the "dancer of the century" by critics. As the former principal dancer of the Moscow Classical Ballet and the Wiener Staatsoper (Vienna State Opera), and former artistic director of the Staatsballett Berlin (Berlin State Ballet), Malakhov is known as one of the iconic figures in the contemporary dance scene.
On Sept 2, Malakhov was greeted by leaders of Beijing Dance Academy and watched the training of students from both the university and the middle school affiliated to the academy.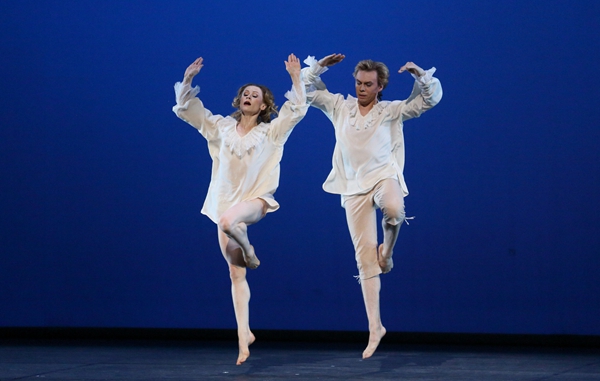 With a designated set of exercises, students displayed their classical ballet movements, which received warm applause from Malakhov.
"I can see the potential here and I am looking forward to working with you," Malakhov told the students after the session.
In the next three years, he is going to teach at the ballet department of Beijing Dance Academy and will live in China to explore the country, which, he says, is a longtime wish of his.
"It took a very long time for me to finally get here. The school sent me the invitation over a year ago. It is a challenge I am willing to take on," says Malakhov in an interview with China Daily.
Born in Ukraine, he began his dance training at the age of 4. He continued his training at the Bolshoi Ballet Academy in Moscow under the guidance of Peter Pestov, and upon graduation in 1986, Malakhov joined the Moscow Classical Ballet as that company's youngest principal dancer.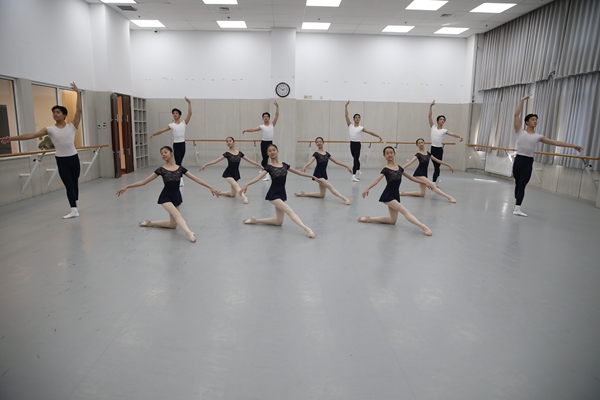 He later joined the Wiener Staatsoper in 1992 as a principal dancer and, in 1994, he joined the National Ballet of Canada. In 1995, he made his debut with the American Ballet Theatre in New York.
His performances cover a wide range of styles from classical ballet to the works of today's contemporary choreographers.
As a choreographer himself, Malakhov made his debut in 1999, when he presented his version of La Bayadere at the Wiener Staatsoper. In 2001, his production of The Masked Ball set to the music of Giuseppe Verdi premiered in Vienna.
From 2004 to 2014, he directed the Staatsballett Berlin, during which time he oversaw ballet productions that included Cinderella, The Sleeping Beauty and La Peri.
Malakhov says that lots of his colleagues were Chinese dancers who always told him that he should visit China.
"However, I was busy with my international career. But now I have time to share my experience with these wonderful students in China," he says. "I would like to share with them what I learned in the past and I will help bring them up to an international level."
According to Ba Tu, Party secretary of Beijing Dance Academy, the recognition of Malakhov's talent and unique international experience was the reason why he was invited to teach at the school. Malakhov will help students and teachers of the school to create original art, combining the skills of classical ballet.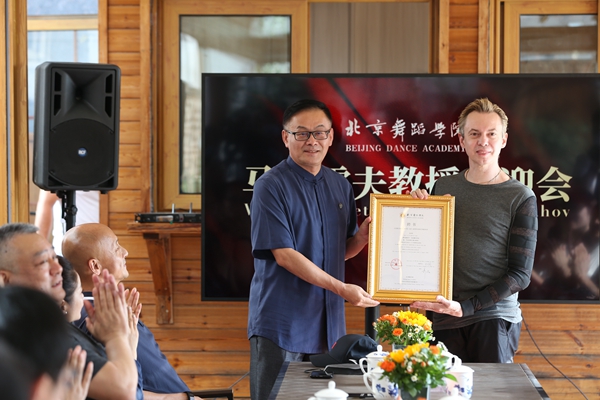 Forums, workshops and master classes revolving around the ballet master will be held at the school over the next three years.
Malakhov will choose top students from the ballet department of the school and "prepare them for a big future", the dancer-choreographer says.
"It's hard to describe what kind of qualities the dancers need to have to be called 'top talent' but I have a special eye for them," he says.
In 2013, as the artistic director of the Staatsballett Berlin, Malakhov made his debut performance in China with the German company, performing a ballet gala and his new version of La Peri, adapted from an 1843 ballet choreographed by Jean Coralli, at the National Centre for the Performing Arts in Beijing.
In 2019, he returned to China along with eight world-renowned ballet stars, presenting two shows under the title of Malakhov and Friends at the NCPA in Beijing. The shows featured 15 pieces, including classic ballet selections such as La Esmeralda, Don Quixote and The Nutcracker, as well as modern ballet works in different styles.
Malakhov performed two solo pieces: The Dying Swan and Lost, receiving warm feedback from the audience with his solid techniques and emotive movements.
"I was amazed by the Chinese audiences during my trips to the country. In 2019, after the shows, I started to think about working in China. Now I am here," he says.
"There's quite a difference between touring and living in a different country. When I toured here, it was very quick and I had no time to explore the cities, but now, after settling down, I will slowly feel the country and its culture," he adds. "I will create something just for China."
Malakhov also notes that the COVID-19 pandemic has heavily affected the global dance scene. He was supposed to have a great year in 2020 with lots of projects, which were all canceled. He started to give online courses to young dancers during the pandemic.
"You need to have hope, not to bring yourself down. Life continues and you need to have other challenges to fulfill your wishes, knowing what you need to do," Malakhov says.
As a teacher, he describes himself as "very strict", because that was how he was trained by his teacher, Peter Pestov, one of the best classical ballet teachers in the world.
"Talent must be treated differently. When you are a child, you don't think too much. But school is one thing and dancing with a company is another," he says. "It is all about hard work. Everything the audience sees is the final part. You don't see how many times I fell down in the studio, how many times I hurt myself, or how many times I cried. You have to be strong enough."
One of the ways Malakhov relaxes is by cooking, which is a motivation and brings his energy back. He loves Chinese food, especially Peking roast duck, and he has already learned to cook Chinese dishes, he adds.
If you have any problems with this article, please contact us at app@chinadaily.com.cn and we'll immediately get back to you.