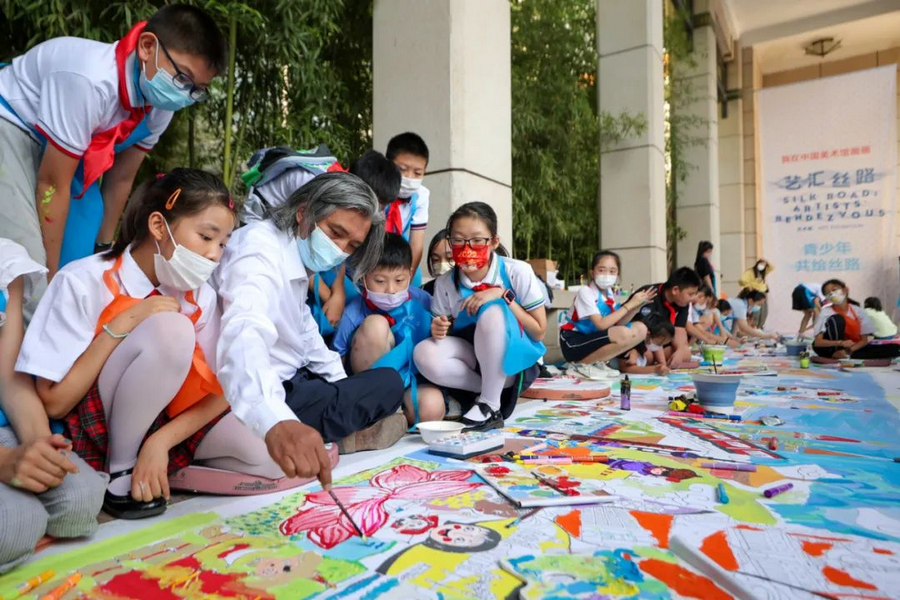 To nurture children's understanding and cultivate their knowledge of the Silk Road, the National Art Museum of China in Beijing recently invited 50 primary students to a public program specially focusing on the Silk road.
Tours were given to them at Silk Road: Artists Rendezvous, an exhibition to celebrate the spirit of the old Silk Road and enhance exchanges among cultures. A 20-meter-long piece of paper was laid out at the museum for young visitors to create, the group were joined by Wu Weishan, director of the National Art Museum of China and an artist in his own right.
Wu said that students' work made at the site showed interest and influence in different cultures and conducting dialogues with the world.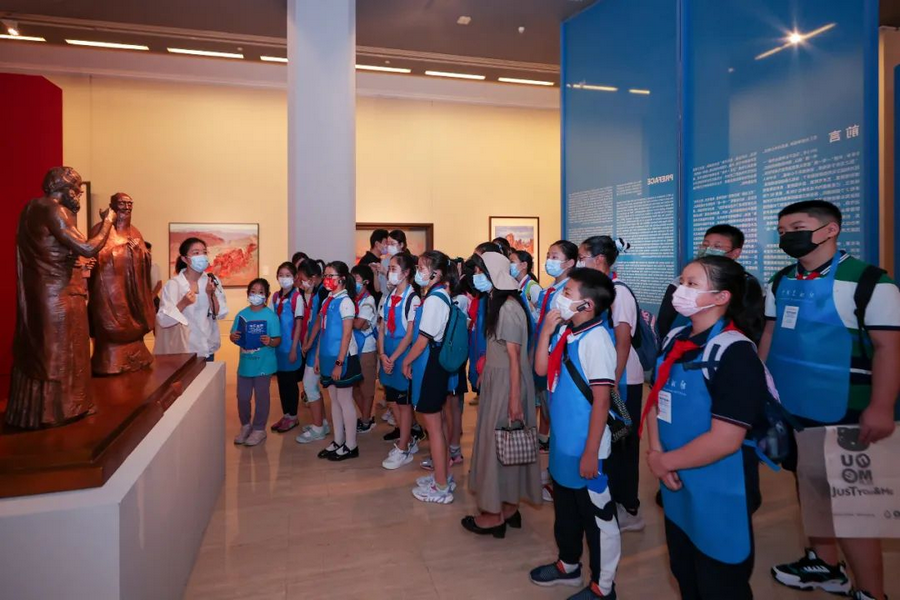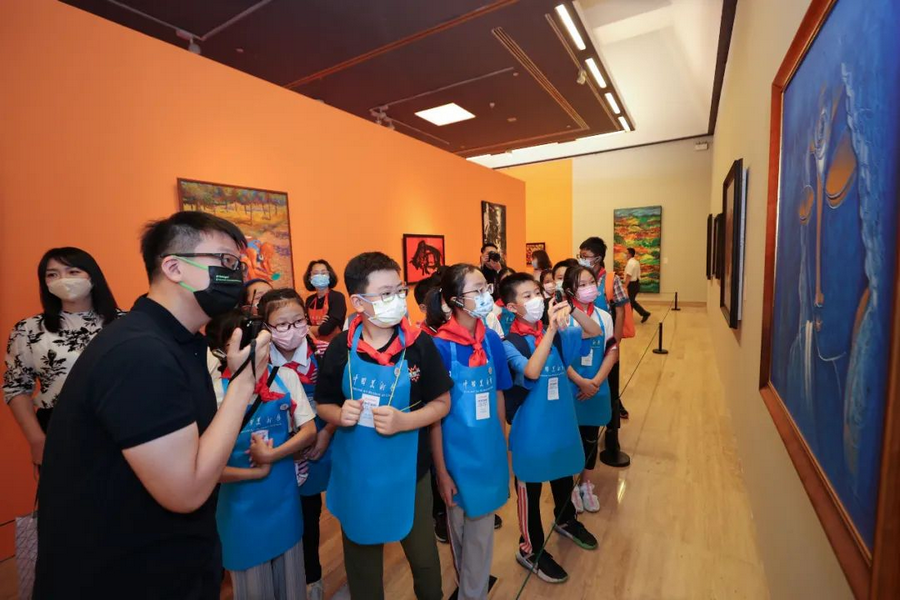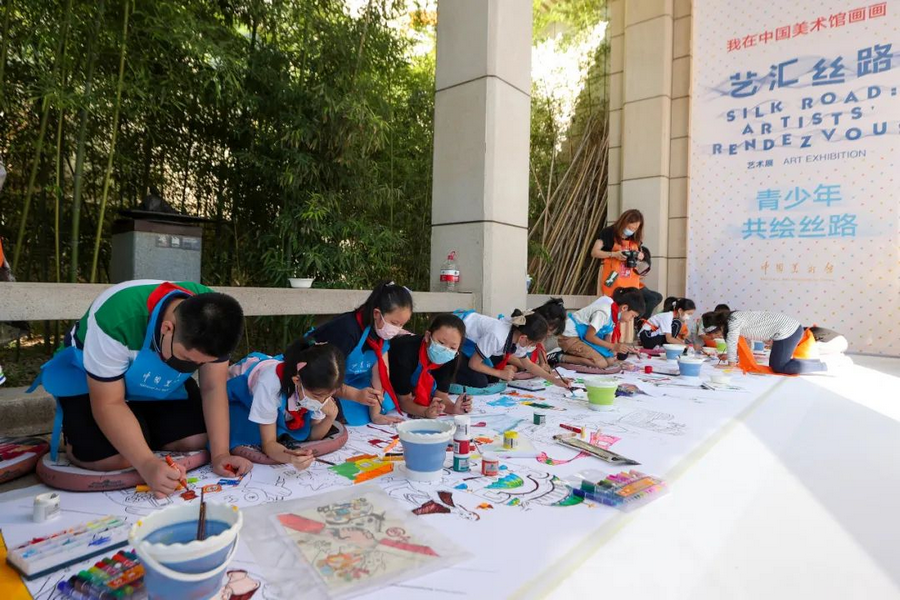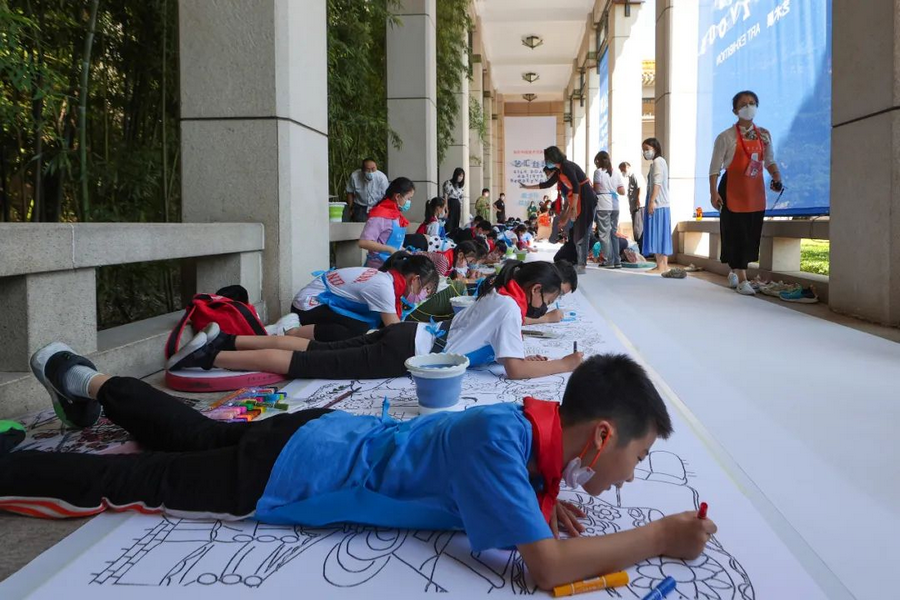 If you have any problems with this article, please contact us at app@chinadaily.com.cn and we'll immediately get back to you.