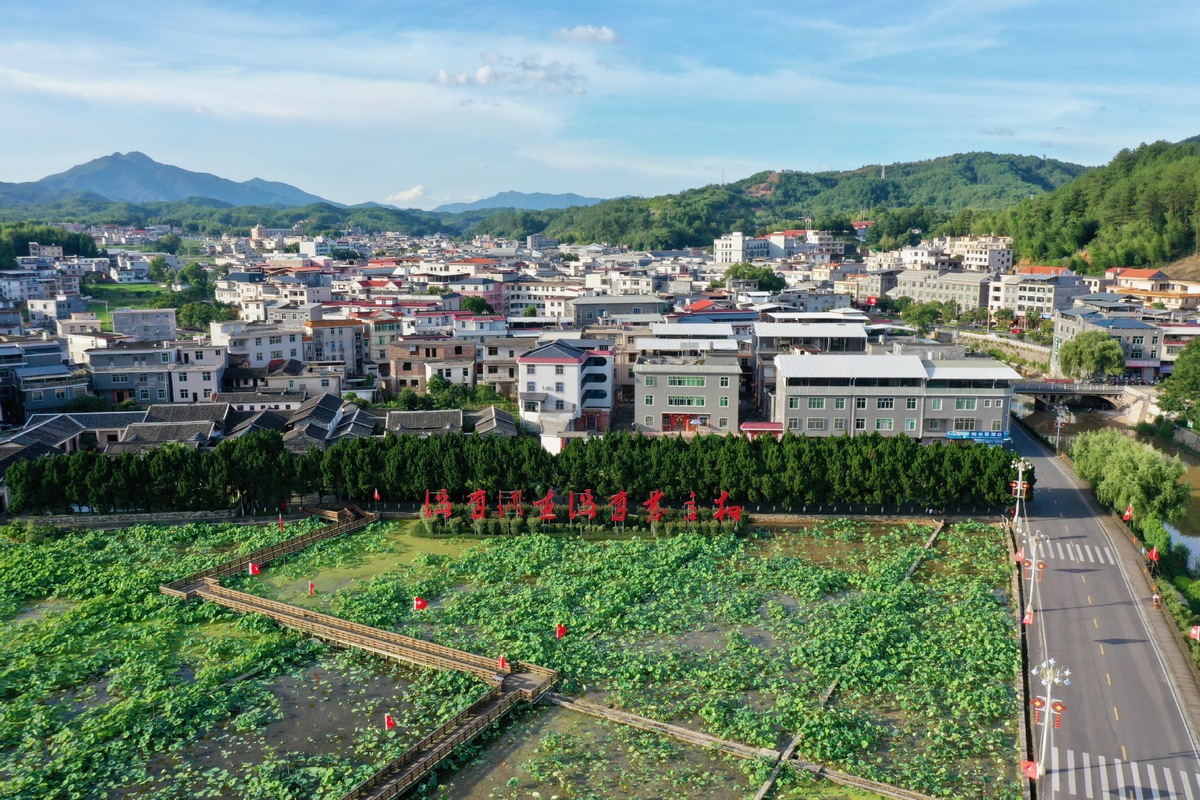 Greater priority must be given to narrowing the income gap between China's urban and rural areas, according to analysts.
More equitable public services should also be provided for the nation's rural population of 568 million to build on the poverty alleviation momentum and promote common prosperity, the analysts added.
Chen Zhigang, dean of the China Academy for Rural Development at Zhejiang University and senior research fellow at the International Food Policy Research Institute, said the vitalization of rural areas is a key step for the nation to complete a transition to high-quality growth and achieve a basic socialist modernization by 2025.
"Poverty reduction and rural vitalization are significant in helping reduce inequality and assisting the underprivileged to increase their level of nutrition, health and education, thus providing high-caliber talent for the nation's development," he said.
Xi Jinping, general secretary of the Communist Party of China Central Committee, outlined the rural vitalization strategy in his report to the Party's 19th National Congress in October 2017, highlighting issues relating to agriculture, rural areas and rural people as a key part of the Party's work agenda.
This year, the nation's top leadership has outlined a series of policy measures to promote modernization of the agricultural sector, rural areas, and also to bolster farmers' incomes.
During an inspection trip to Hainan province in April, Xi underlined the importance of better aligning the outcomes of poverty alleviation with rural vitalization, stating that sectors such as organic agricultural produce and rural tourism must be expanded.
Speaking with residents in Duancun, a village in Fenxi county, Shanxi province, Xi said China's modernization cannot be achieved without the modernization of rural areas. He pledged to further advance rural lifestyles and bring more hope to rural residents.
In April, a policy document on modernizing the agricultural sector and rural areas up to 2025, published by the State Council, China's Cabinet, identified key challenges. These included pressure faced by farmers in increasing their incomes, the substantial income gap between urban and rural residents, and an increasingly aging rural population.
Liu Huanxin, head of the National Rural Vitalization Administration, told a conference in May that the recent surge in COVID-19 cases in some areas has heightened the challenges in stabilizing payrolls for groups lifted out of poverty.
Yu Lerong, a professor of rural development at China Agricultural University, said it is even more important now for China to prevent a recurrence of poverty, in view of the COVID-19 pandemic, and with the Russia-Ukraine conflict hitting global supply chains hard and sending bulk commodity prices soaring.
She said the authorities must continue to focus on key groups, especially those on the verge of poverty-monitoring their living standards and formulating tailored aid packages when necessary.
Yu stressed the importance of strengthening support for the 10 million rural residents relocated to areas with better natural and economic conditions during the poverty alleviation campaign.
"The development of infrastructure, public services and industries in relocation areas should be given stronger emphasis so that relocated residents can truly adapt to life in a new community," she said.
Chen, from Zhejiang University, said that in the overall budget, the central government should continue to increase financial support for rural areas to support vitalization efforts, especially in less-developed western areas of the country.
"The difficult part of rural vitalization lies in areas that have just shaken off poverty, so greater fiscal input is needed to promote inclusive and sustainable development," he said.
Farmers also need to achieve more substantial gains from their rural homesteads, while measures restricting the flow of residents from rural to urban areas should be phased out, Chen added.
The government must encourage increased private capital for rural vitalization and attract more social funds for green development, he said.
If you have any problems with this article, please contact us at app@chinadaily.com.cn and we'll immediately get back to you.