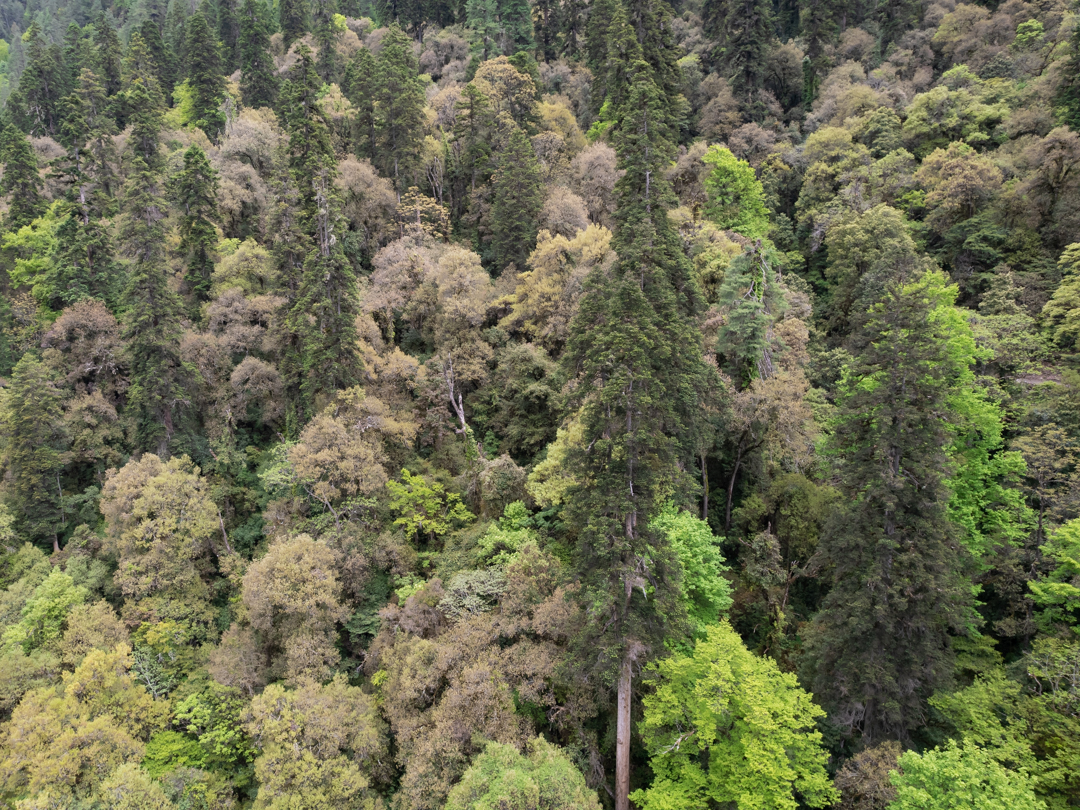 Chinese scientists have discovered an 83.2-meter tree in Zayu county of Southwest China's Tibet autonomous region, making it the tallest tree in the nation, according to the Institute of Botany of the Chinese Academy of Sciences.
The tree is called Abies ernestii var. salouenensis, a type of evergreen fir. It was recently discovered by Guo Ke, a researcher from the institute, as part of China's second comprehensive scientific expedition to the Qinghai-Tibet Plateau.
After verifying the tree's height multiple times using drones, the researchers concluded that it is 83.2 meters tall. The previous record holder was a Taiwania cryptomerioides on the island of Taiwan, which stands at about 81 meters.
The tree is located in a forest in Zayu county at an altitude of around 2.3 kilometers. Suitable climate and geological conditions coupled with a lack of human activities are conducive for the forest's wealth of rare and tall trees, which hold significant value in ecological research and conservation efforts.
If you have any problems with this article, please contact us at app@chinadaily.com.cn and we'll immediately get back to you.