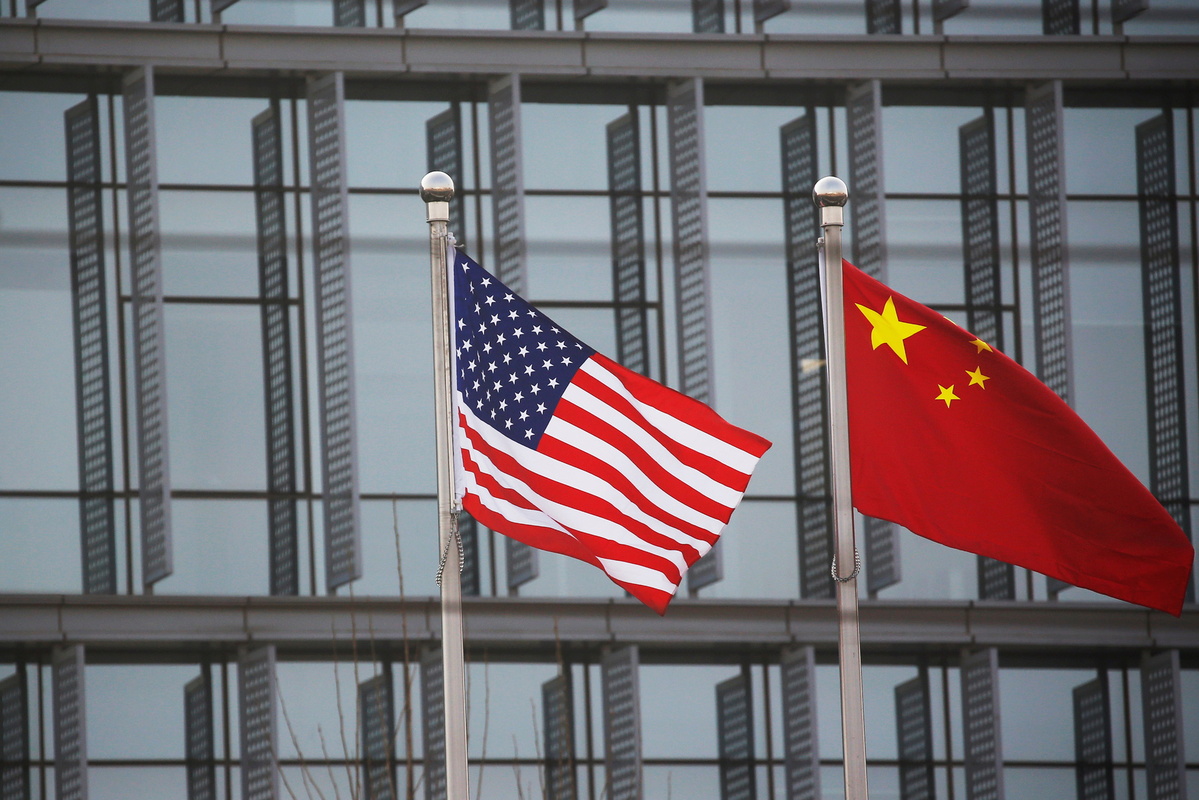 Levies on Chinese products not good for trade, won't help combat inflation
Removing tariffs on Chinese products is an effective measure available for the United States to cool consumer prices and combat its inflation running at the hottest pace in four decades, experts said on Wednesday.
They also said the US should strengthen economic and trade cooperation with China, rather than seeking "decoupling".
They made the remarks after US President Joe Biden said on Tuesday his administration is evaluating whether to cut existing tariffs on Chinese goods imposed during the Trump administration. The president said no decision has yet been made.
Although it reinstated some exclusions, the US has kept in place most of the Trump-era tariffs on more than $300 billion worth of Chinese goods, Bloomberg reported.
Chinese Foreign Ministry spokesman Zhao Lijian said at a news briefing on Wednesday that it is high time for the US government to reconsider the tariffs and remove them as soon as possible.
China-US economic and trade cooperation is mutually beneficial, and there is no winner in trade disputes or tariff wars. The unilateral imposition of the tariffs by the US is not good for China, the US, and the rest of the world, he said.
"As both US inflation and its Producer Price Index have hit new high levels, there are few ideal tools for the country to leverage to contain inflation without disrupting the extremely fragile US economic recovery," said Liu Ying, a researcher at the Chongyang Institute for Financial Studies of the Renmin University of China in Beijing.
Liu attributed the currently high US inflation level to the pressure on its supply chain exerted by the COVID impact, the surging energy and commodity prices pushed up by sanctions on Russia, and most importantly, its prolonged monetary policy easing.
"More interest rate hikes will further suppress the weak US economic recovery," she said, adding raising interest rates will also distort global financial markets and bring more risk to emerging economies.
"Removing tariffs on China, compared with interest rate hikes and tapering of stimulus packages, is a more effective measure with little side effects, and will be good to both the US and the rest of the world," she said.
Earlier this month, the US started a statutory four-year review of the additional tariffs on Chinese products. The review will examine the imposition of tariffs on July 6,2018 and August 23, 2018 against China, and then determine whether to maintain the tariffs, change the tariff rates, or remove the tariffs.
Many US businesses have called on the US government to lift additional tariffs on Chinese goods, arguing that such a move is even more important amid supply chain disruptions and rising inflation.
Craig Allen, president of the US-China Business Council, a group that represents more than 260 companies that do business with China including Boeing, Microsoft and GM, told People's Daily in an interview that bilateral trade relations are strong, and many US companies are still optimistic about the Chinese market and plan to increase investment in China.
Win-win cooperation between the two countries can help the world to emerge from COVID-19.Many in the US business community have been urging the US government to cooperate with China instead of decoupling, and the two countries should work together to build a more peaceful and prosperous world, he said, as published by People's Daily on Wednesday.
Tu Xinquan, dean of the China Institute for WTO Studies at the University of International Business and Economics in Beijing, said the US should take more action to meet China halfway to bring bilateral economic and trade relations back to normal.
"Dropping tariffs is the most cost-effective measure for the US to control surging prices considering its current economic fundamentals," Tu said.
"Besides, removal of the tariffs, which were increased mostly through administrative orders by the former administration, would be as per established procedures and well-supported by laws of the current administration, despite some resistance related to political reasons."
SolarWinds Corp, a US software provider serving more than 300,000 customers across the world, plans to expand its channel partner network in China to maintain robust growth this year.
The Austin, Texas-based group will use a collaborative sales strategy and enable enhancement of products, especially in database management, to expand its market share in China this year.
"We are looking to expand our partner community in China to better serve our end-users in various industries," said Joe Signorelli, manager of SolarWinds' China arm.
There is demand for IT management software across different industries in China, which has prompted software providers to propose more suitable solutions to their customers, he said. China's digitalization drive will likely spawn huge IT architecture, complex business forms, tons of terminal devices and a data deluge, he said.
If you have any problems with this article, please contact us at app@chinadaily.com.cn and we'll immediately get back to you.