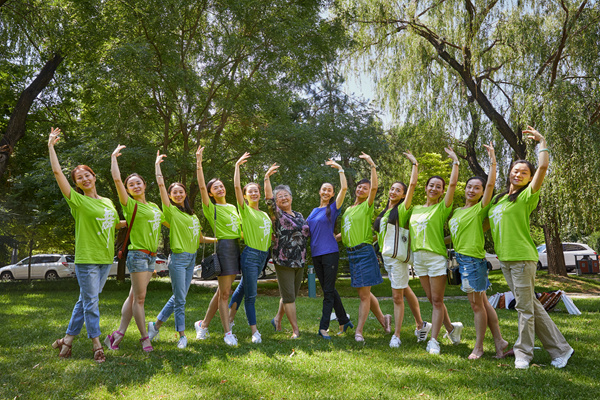 Students of a pioneering program at Beijing Dance Academy in the 1990s celebrate the 25th anniversary of their graduation, Chen Nan reports.
As a child, Yao Chen loved to imitate the dancers she watched on TV and dreamed about becoming a dancer herself.
In 1993, when she was 14 years old, Yao left her hometown, Fuzhou, a coastal city in China's Fujian province, to study Chinese folk dance at Beijing Dance Academy.
She stood out among her peers during the audition thanks to her body type being the "right" kind for dancing, especially her long arms and legs.
Now, at 42, Yao is one of the most well-known actresses in China and performs in TV dramas and movies. She says her memories about life at the academy are still vivid.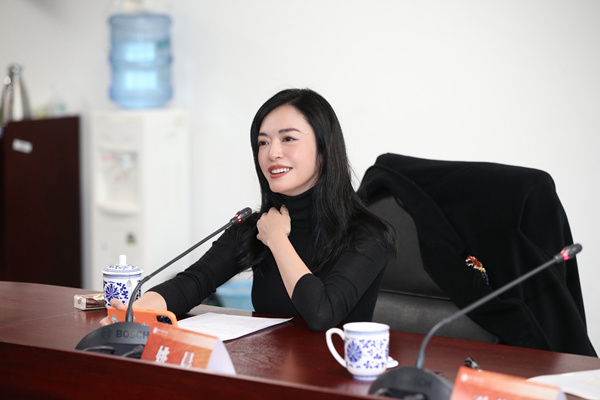 "I can still recall that I cried at night in the dormitory because I couldn't do the movements my teachers taught me during the classes perfectly. I was the oldest child in the class and I wanted to be the best one," says Yao. "It was also very hard for a 14-year-old girl to leave her home and family. Everything was totally new to me then."
Yao was not alone. She was one of 24 children, with an average age of 11, selected from around the country to study Chinese folk dance at Beijing Dance Academy.
The idea for the class, known as "Fuzhou class", was proposed by President Xi Jinping, who at the time was the secretary of the Communist Party of China Fuzhou Municipal Committee. The goal of launching the class was to turn the children into professional dancers who, after the four-year-long program, would be assigned to work at Fuzhou Song and Dance Troupe to create dance works, popularize Chinese folk dance among local people as well as playing an important role in Fuzhou's art education. As well as Chinese folk dance, students also learned Chinese classical dance and ballet.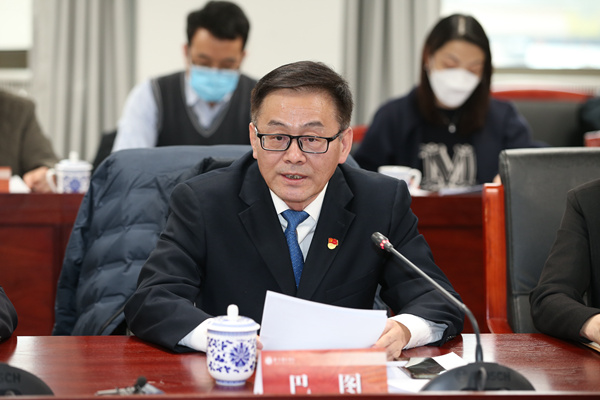 On March 29, 16 students from the Fuzhou class, including Yao, and their former teachers, had a reunion at Beijing Dance Academy. It's been 25 years since the students of the class graduated in 1997. They also got together in 2017 when they celebrated the 20th anniversary of their graduation.
Yao also remembers that all of the students spent long hours dancing every day. They not only learned to dance but also learned about the history of Chinese folk dance, a major dance form in China, which centers around the dances of Chinese ethnic groups.
"For me, it was a great experience to broaden my vision and learn to be creative, which benefits my acting career," says Yao, who later studied acting at Beijing Film Academy and rose to fame by starring in a popular comedy TV show, My Own Swordsman, in 2006.
"It was not just about obtaining dancing skills. For us teenagers, it was about giving us the space to explore, to imagine and to try something new. If we didn't have the opportunity to study at Beijing Dance Academy, we would not be able to see the outside world and figure out what we love to do," says Shao Yang, 42, who, in 2013, obtained a master's degree in directing from the National Academy of Chinese Theater Arts and is now a dance teacher.
One of the teachers of the Fuzhou class is Jia Meina, 79, who graduated from Beijing Dance Academy in 1960 and, that same year, became a teacher of Chinese folk dance at the school.
"For those children, I was known to be strict. They got up at 6 am and went to bed at 11 pm. I told them to keep in mind that they came to Beijing to study and they shouldn't waste their time.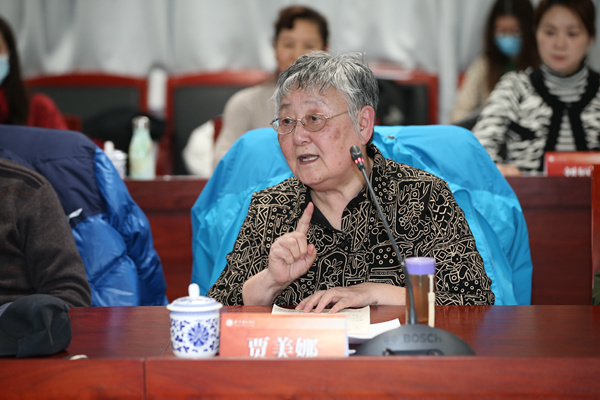 "I was very happy and proud about their progress but I've never told them," she says.
To become a professional dancer, passion is important, Jia adds. However, it also needs talent. Jia once told Yao that her body was not flexible enough and suggested that she develop other skills, like singing. She also invited a teacher from the Central Academy of Drama to train Yao.
"The school is like soil, providing students with the nutrition to grow. We tried to help them discover their goal for a lifelong career and gain confidence," Jia says.
Sun Qingsheng was assigned to take care of the students at the Beijing Dance Academy in 1993. In his early 20s, Sun was like a big brother to those students.
"There was no smartphone like today, and those children just concentrated on dancing. Over four years, they worked with their teachers to create new dance pieces. In 1997, I visited some students when I traveled to Fuzhou and I was very happy to see that they took those dance pieces with them and performed them for the local audiences in Fuzhou," recalls Sun, who now is the vice-president of the National Academy of Chinese Theater Arts.
According to Ba Tu, the Party secretary of Beijing Dance Academy, the warm feedback from Fuzhou Song and Dance Troupe motivated the school to enroll more students from around the country and establish similar classes, to benefit art education in more cities across China and to better prepare young dancers for their jobs after graduation.
Among them, students from the Xinjiang Uygur autonomous region, Tibet autonomous region, Xiamen in Fujian, and Guizhou province, were enrolled to study at Beijing Dance Academy, who later found work with performing arts troupes in their hometowns after graduation.