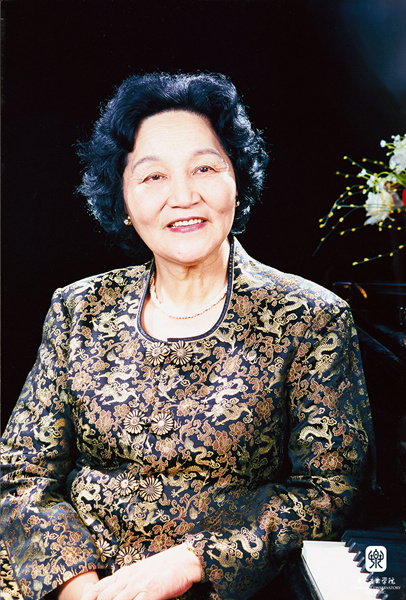 Concert performer and educator Zhou Guangren leaves behind a legacy of expertise and appreciation, Chen Nan reports.
Zhou Guangren, a renowned pianist and music educator, died at her home in Beijing on March 7 at the age of 93.
Her career as a musician spanned decades. She performed as a soloist worldwide and was known as a tireless music educator, training many Chinese pianists.
With the country's classical music scene booming and many children learning music, especially the piano, Zhou was frequently invited to appear at music competitions and give master classes to young Chinese music students-both professionally trained young people and amateur music lovers.
"As a prominent member of the faculty at the Central Conservatory of Music, Zhou was devoted to music education during her lifetime," according to an obituary issued by Beijing-based Central Conservatory of Music, a top music school in the country where Zhou worked for more than five decades, on March 7. "She made a great contribution to China's piano music. She was the 'soul' of China's piano music education."
A commemorative event was held in Beijing on Friday.
Born in Hannover, Germany, in 1928, to a Chinese couple, who were overseas students, Zhou returned to China with her family and settled down in Shanghai in 1933.
She studied at a German school in Shanghai and became interested in playing the piano at around 9 years of age. Her father was not supportive of the idea that his daughter was going to become a pianist because he believed that Zhou, with her language talent, would become a diplomat.
With Zhou's persistence, her father rented a piano and let Zhou study the musical instrument. She fell in love with the instrument and even decided to drop out of school to concentrate on learning it.
At 16, Zhou started to teach younger children to play the piano to make money and pay for her own music tuition, since her father stopped paying for her piano classes.
"I was very attracted to the classical music world. There are so many beautiful music pieces by composers like Mozart, Chopin and Beethoven. I was eager to learn. The happiest thing for me to do every day was to practice those music pieces," said Zhou in an earlier interview with China Central Television.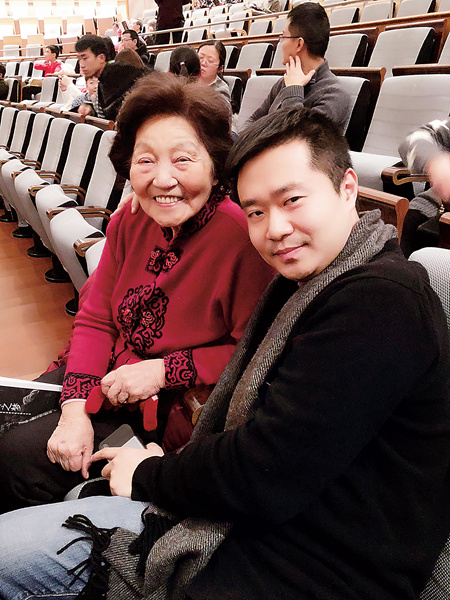 Shanghai in the 1930s and early 1940s was home to foreign concessions, which allowed Zhou to learn to play the piano with teachers from different countries. She also received training from Chinese musicians, including Qian Qi and Ding Shande.
In 1948, Zhou was invited to perform with a Shanghai-based string ensemble. She played Mozart's Piano Concerto No 20 in D Minor K 466, which made her a rising star, appearing in newspapers and magazines.
In 1949, she started to teach at the Shanghai Conservatory of Music and, in 1951, Zhou won the third prize at the Piano Competition of the 3rd World Festival of Youth and Students, making her one of the first Chinese musicians to receive an international prize.
In 1955, Zhou took up a teaching post at the Central Conservatory of Music. In 1980, Zhou became a visiting scholar at the University of Missouri, in Kansas, the United States, and in the same year, she toured the country, promoting cultural exchange programs by performing both Chinese and Western music pieces and giving lectures at 29 American universities.
In 1982, she returned to China to continue her teaching at the Central Conservatory of Music in Beijing. In the same year, she had an accident when three fingers were squashed as she tried to protect a piano from being damaged. The incident threatened her career but Zhou overcame great pain to again master the keyboard.
Merely a year after the accident, she returned to the stage, performing Chopin's Berceuse, Op 57 at the Peking University in May 1983.
After her accident, she shifted more to piano education. In 1983, Zhou founded the Xinghai Piano School, the first of its kind in China focusing on youngsters and children.
In 1990, she set up the second music school, the Yueyou Piano School, for amateur pianists. Since 1980, she had frequently been a judge in major international piano competitions worldwide. She was the Chairperson of the Jury of the China International Piano Competition in 1994-the year the competition was launched.
"I met Zhou for the first time in 1983, right after she founded the Xinghai Piano School in Beijing. I was 11 years old, hoping to see her since she had a huge reputation. Instead of giving music lessons to children, she was playing games with them. It softened my impression of piano teachers, who were often rigid and rarely smiled," recalls Chinese pianist Sheng Yuan, who learned to play the piano at the age of 5.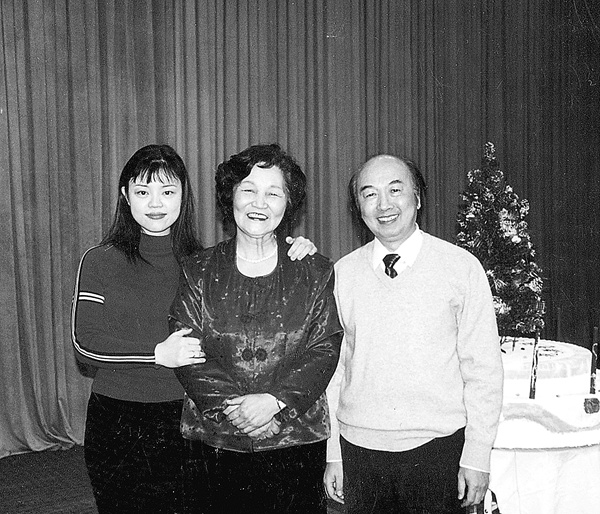 As a student of the middle school affiliated to the Central Conservatory of Music, Sheng started to learn to play the piano with Zhou from 1987-91.From 1991-97, Sheng studied at the Manhattan School of Music in New York City as a scholarship student of Solomon Mikowsky, where he completed his bachelor's and master's degrees of music.
"Zhou helped me to level up my skills, to find my direction as a pianist, and achieve freedom in creativity," recalls Sheng.
Sheng can still recall that in one winter before the final exam, he made a request to Zhou that he wanted to play Tchaikovsky's Dumka, Op 59 and the Chinese piano piece, A Hundred Birds Paying Respect to the Phoenix, during the final exam.
"Usually teachers assigned music pieces to students during final exams. It was the first time that I made a request to my teacher and surprisingly, she agreed. I was so happy that I practiced very hard. I got a high score," says Sheng. "I am a teacher now and her teaching approaches influenced me very much. I often feel inspired when I think of her warmth and support, which were crucial for a young pianist."
Pianist Wang Xiaohan freely admits that he was a rebellious adolescent when he was 15 and a student at the middle school affiliated to the Central Conservatory of Music.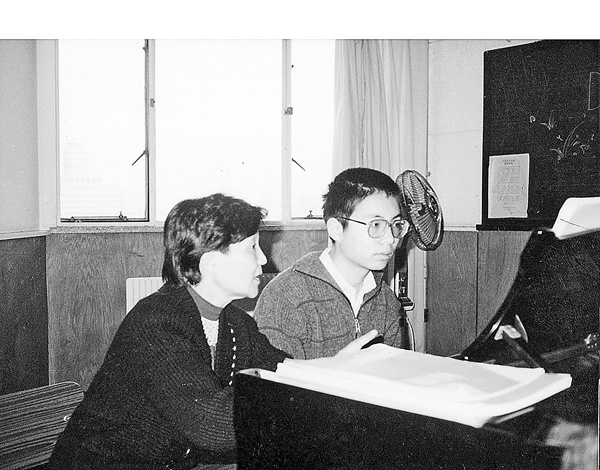 During that difficult period, he became a student of Zhou, who gave him a lot of personal space to freely select repertoires and choose competitions that he wanted to participate in. Within two years, Wang gradually regained his confidence and joy in playing.
"It was a turning point for me. As a teacher, she was amiable and always encouraged me. I felt relaxed and secure when I was studying with her," recalls Wang.
At the age of 17, he participated in the ARD International Music Competition held in Munich, Germany, as the youngest performer that year, and won third place in the competition.
"During the semifinal, I insisted on playing Schubert's Piano Sonata D 95, though Zhou suggested that I play Schumann's Carnival. She supported me and gave me a piece of paper before I played during the semifinal, telling me to be confident and relaxed. 'Everything will be fine,' she said," recalls Wang. "I will never forget her words, which helped me to fully enjoy music and be creative."
In 1998, Wang was admitted to the Hannover Conservatory of Music. He received his PhD degree from the Hochschule fur Musik und Theater Hannover, with a perfect score in academic performance, the first in the university's history. Now, Wang is a faculty member, teaching the piano at Tianjin Juilliard School, the first overseas campus of the New York-based Juilliard School.
If you have any problems with this article, please contact us at app@chinadaily.com.cn and we'll immediately get back to you.