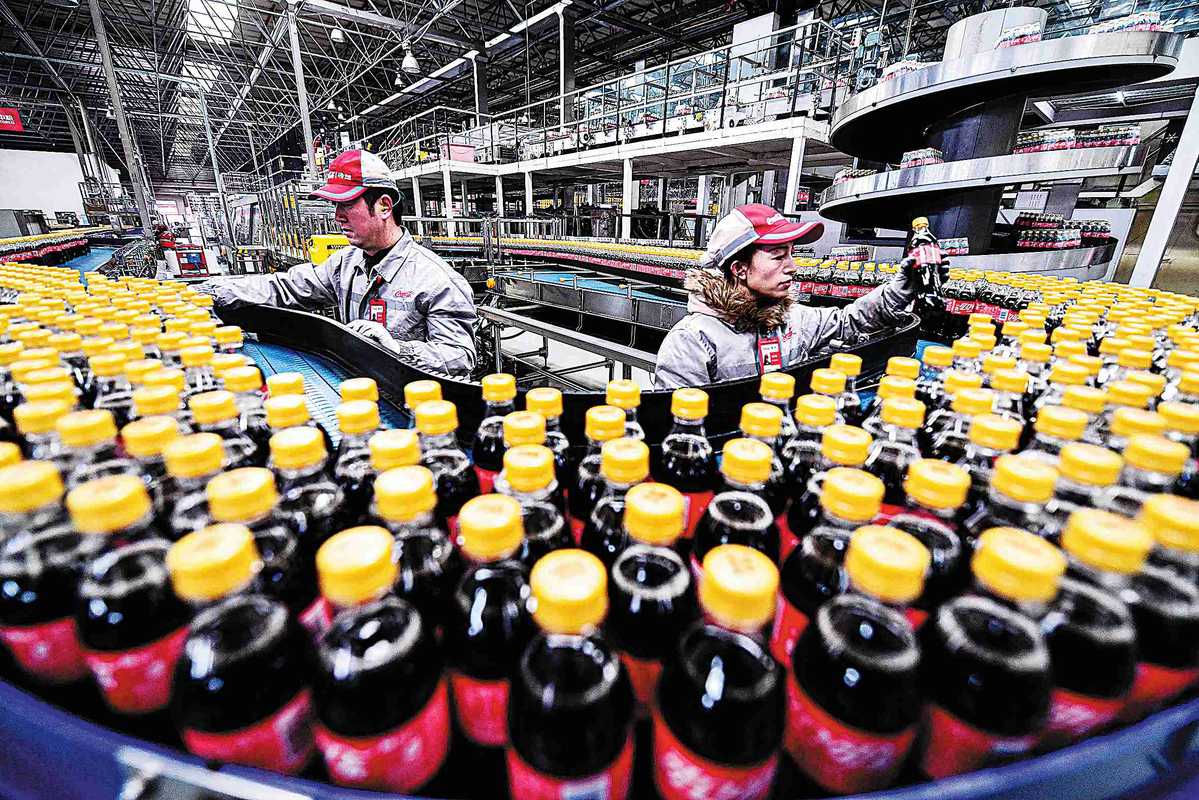 Multinational consumer goods companies are reporting sterling results in China, a market buoyed by a growing army of consumers with enhanced spending power, appreciation of good value and openness to novel ideas, experts said.
French cosmetics giant L'Oreal Group said its growth in the Chinese mainland last year was double the average of the overall beauty products market, according to the company's annual report released last week.
In the quarter ended December, L'Oreal China achieved year-on-year growth of more than 50 percent compared with 2019 in pre-COVID days.
The North Asia zone, which is centered in Shanghai and also encompasses markets like Japan and South Korea, registered a 17.6 percent year-on-year surge in 2021, which slightly surpassed the 16.1 percent rise for the entire group.
Fabrice Megarbane, president of L'Oreal North Asia Zone and CEO of L'Oreal China, said the company will "keep growing fast in 2022 in double digits".
"China continues to make the market become more stable, open and fair," he told China Daily. "A better business environment is one of the best pieces of evidence of China's growing economic development, and L'Oreal is benefiting a lot from it."
Likewise, fast-moving consumer goods company Unilever presented a solid China growth story. Sales in the country grew 14.3 percent year-on-year whereas global turnover was up 3.4 percent.
Calling China a "priority market", Unilever CEO Alan Jope said the growth was broad-based across categories and channels, and especially e-commerce.
China's vast domestic demand, which contributed to nearly two-thirds of the country's economic growth last year, provided ample space for multinational consumer goods brands, said Jason Yu, general manager of consultancy Kantar Worldpanel China.
Likewise, the Coca-Cola Co registered exceptional growth in China in terms of unit case sales volume-a measure of the number of beverages sold by the company and its bottling partners to customers.
Asia-Pacific unit case sales volume saw an 11 percent year-on-year jump for the fourth quarter, outperforming the 9 percent surge globally, and the company attributed the growth to have been "driven by China, India and the Philippines".
"China delivered strong performance in the quarter by capturing a growing trend among consumers of zero-calorie offerings. We doubled our Zero Sugar sparkling portfolio in terms of volume compared to the fourth quarter of 2019," said James Quincey, chairman and CEO of Coca-Cola, in an earnings call to investors last week, adding that an increased share in e-commerce sales has driven growth for the overall business.
Coca-Cola is reinforcing competitiveness of its existing brands while offering new categories and beverages in China, such as low-alcohol beverages and low-temperature dairy products.
"In China, with a suite of measures in place to shore up consumption and brands optimizing their offerings, we expect more room for growth for consumer brands of both domestic and foreign firms," Yu said.
China is becoming a promising market where Chinese and Western cultures converge and businesses from both home and abroad stand to thrive, said Zhu Danpeng, senior researcher at consultancy China Brand Research Institute.
Zhu said the younger generation of consumers is lending particular momentum to Coca-Cola, as carbonated drinks act as a natural icon of self-expression. Meanwhile, L'Oreal is benefiting from the proclivity of more Chinese teenagers who take up skincare and makeup habits at an earlier age.
"Recent data showed that China is a market where consumers do have growing confidence in local brands while embracing any brand that has the ability to be innovative, adaptive and agile," he said.
Yu said international labels that invest heavily in building digital apparatus, omni-channel sales and agile decisionmaking in China stand to enjoy long-term success.
He said fast-moving consumer goods sales should stabilize at a 3 to 4 percent growth this year, likely fueled by a growing variety of digital channels along with items that promote health benefits and cater to shoppers' psychological well-being.
If you have any problems with this article, please contact us at app@chinadaily.com.cn and we'll immediately get back to you.