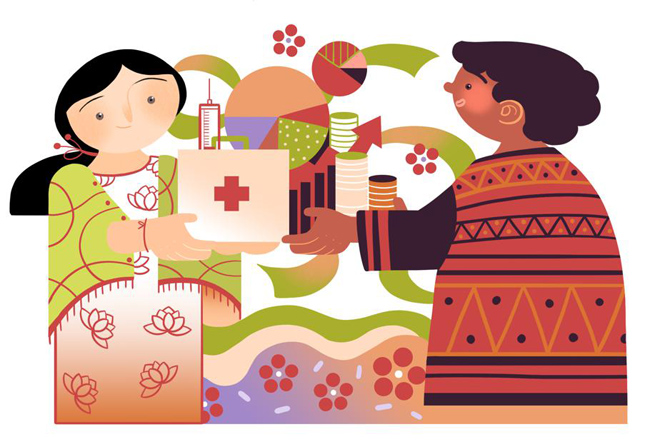 The ongoing Eighth Ministerial Conference of the Forum on China-Africa Cooperation in Dakar, Senegal, is likely to see the two sides agreeing on a joint action plan to contain the COVID-19 pandemic and build a China-Africa community with a shared future.
That President Xi Jinping has visited Africa four times since taking office in 2013 proves the great importance China attaches to Africa in its foreign policy. President Xi has also proposed that the two sides abide by the principle of shared interests, strive to produce real results, and deepen their friendship to enhance mutual trust.
And since its inception in 2000, especially since the 18th National Congress of the Communist Party of China, the FOCAC has helped the two sides to pursue these goals and, in the process, boosted China-Africa cooperation on multiple fronts.
China has diplomatic relations with 53 African countries, and the comprehensive Sino-African strategic partnership has played a major role in increasing trade, investment and people-to-people exchanges between China and the African countries.
The two sides have also made remarkable achievements in trade cooperation, as their economies are highly complementary, with Africa being rich in natural resources which are in high demand in China, and China mainly supplying finished products to the African countries.
The 10 cooperation plans China outlined at the 2015 FOCAC conference in Johannesburg, South Africa, and the eight initiatives it proposed at the 2018 conference in Beijing have further boosted the FOCAC's profile. And the inclusion of the Belt and Road Initiative in the FOCAC framework has not only deepened cooperation but also increased trade between the two sides.
So far, 46 African countries and the African Union Commission have joined the Belt and Road Initiative. As for the Sino-African trade volume, it reached $200 billion in 2020. While China has been Africa's largest trade partner for 12 consecutive years, more than 3,800 Chinese enterprises have either invested or launched operations in Africa.
Also, Chinese-funded projects including railways, expressways, airports, seaports and power plants have come up across Africa, boosting the development of African countries. The two sides have also established communication mechanisms and platforms to strengthen people-to-people exchanges including in the fields of education, culture, technology, healthcare and media.
In the educational field, China had granted scholarships to some 120,000 students and opened 61 Confucius Institutes and 48 Confucius Classrooms in Africa by the end of last year. China has also helped establish cultural centers in countries such as Mauritius, Benin, Egypt, Nigeria, Tanzania and Morocco, and about 21,000 Chinese medical personnel have worked, or are working, in 48 African countries.
China and African countries have also strengthened their security cooperation. While some African countries are striving to restore peace and stability by ending the civil conflicts and/or terrorism, China is helping them do so by participating in the United Nations peacekeeping operations in Africa. Chinese forces have also been conducting escort missions in the Gulf of Aden and the waters off the coast of Somalia since 2008.
Both China and Africa uphold multilateralism, oppose unilateralism and protectionism, and support the UN-centered world order, and follow the Five Principles of Peaceful Coexistence. And China-Africa cooperation on global issues such as UN reform, fighting climate change and promoting free trade can help boost North-South and South-South cooperation, improve global governance, and foster win-win partnerships.
Besides, the COVID-19 pandemic has slowed down African countries' economic growth, pushing a large number of African people into poverty. But China and Africa have supported each other during these trying times. Africa extended invaluable support to China at the height of its battle against the novel coronavirus. In return, China was the first to send medical aid to African countries when the virus started wreaking havoc on the continent.
The two sides even held the Extraordinary China-Africa Summit on Solidarity Against COVID-19 in June last year to strengthen their joint fight against the virus. China has supplied medical equipment and medicines to 53 African countries and the African Union, sent 46 medical teams to Africa and dispatched COVID-19 vaccines to more than 50 African countries.
As President Xi said at the FOCAC conference in 2018, "the FOCAC was established to answer the call of the times. Since then, it has grown strong and prospered as China-Africa cooperation continues to flourish. It has become a distinct symbol in international cooperation with Africa and in South-South cooperation".
While China is moving toward realizing the Chinese Dream of national rejuvenation, Africa has been promoting its Agenda 2063, an ambitious blueprint for transforming the continent into a global powerhouse. So China and Africa are expected to adopt similar development strategies, and the ongoing FOCAC conference in Dakar is likely to set a new agenda to achieve win-win results and help build a China-Africa community with a shared future.
The views don't necessarily reflect those of China Daily.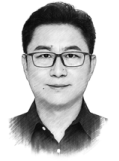 If you have a specific expertise, or would like to share your thought about our stories, then send us your writings at opinion@chinadaily.com.cn, and comment@chinadaily.com.cn.
If you have any problems with this article, please contact us at app@chinadaily.com.cn and we'll immediately get back to you.