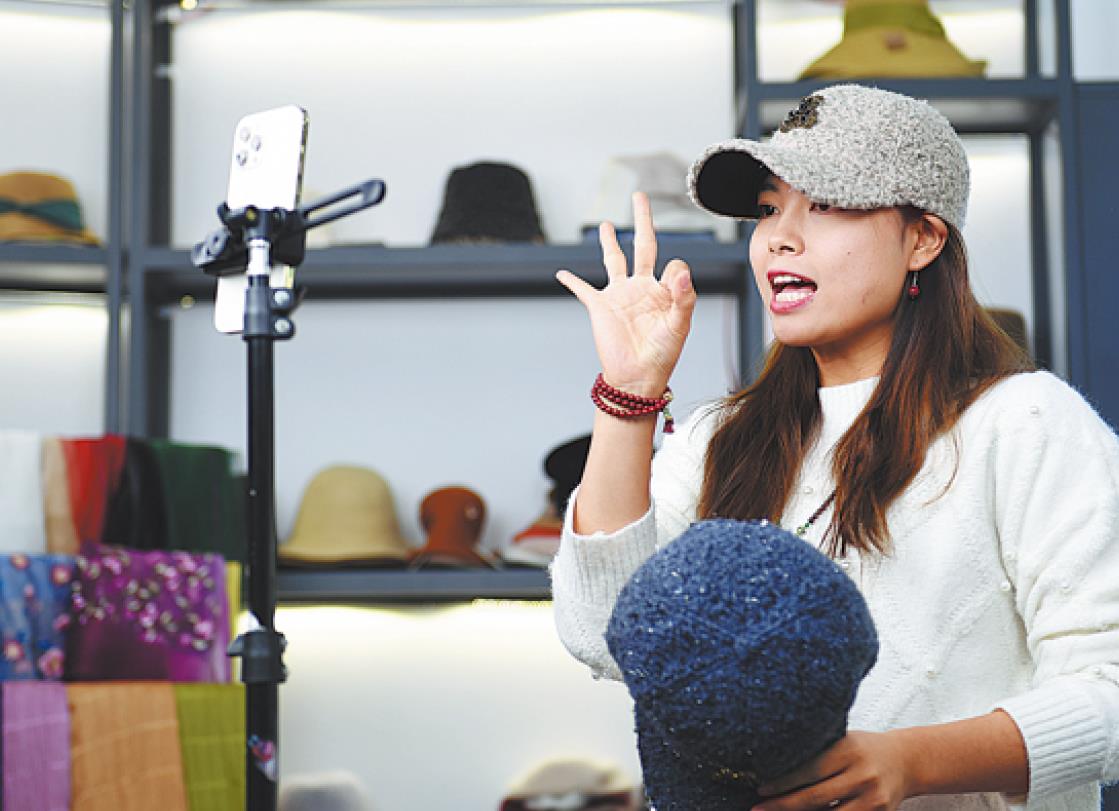 Singles Day focuses on development, green future
In past years, the Singles Day shopping festival has been a celebration of consumerism, with eye-catching discounts, star-studded sales promotions and impressive revenue figures championing the power of spending.
This year, things were different. Instead of staggering revenue, the main considerations for the gala, which was launched by e-commerce giant Alibaba Group 12 years ago, were inclusive growth and eco-friendliness.
Sales growth was recorded, but at a slower pace. The 24-hour sales figure, or gross merchandise volume in e-commerce terms, was 540.3 billion yuan ($84.5 billion), a modest 8.45 percent year-on-year rise.
In previous years, sales growth of between 20 percent and 50 percent has been recorded.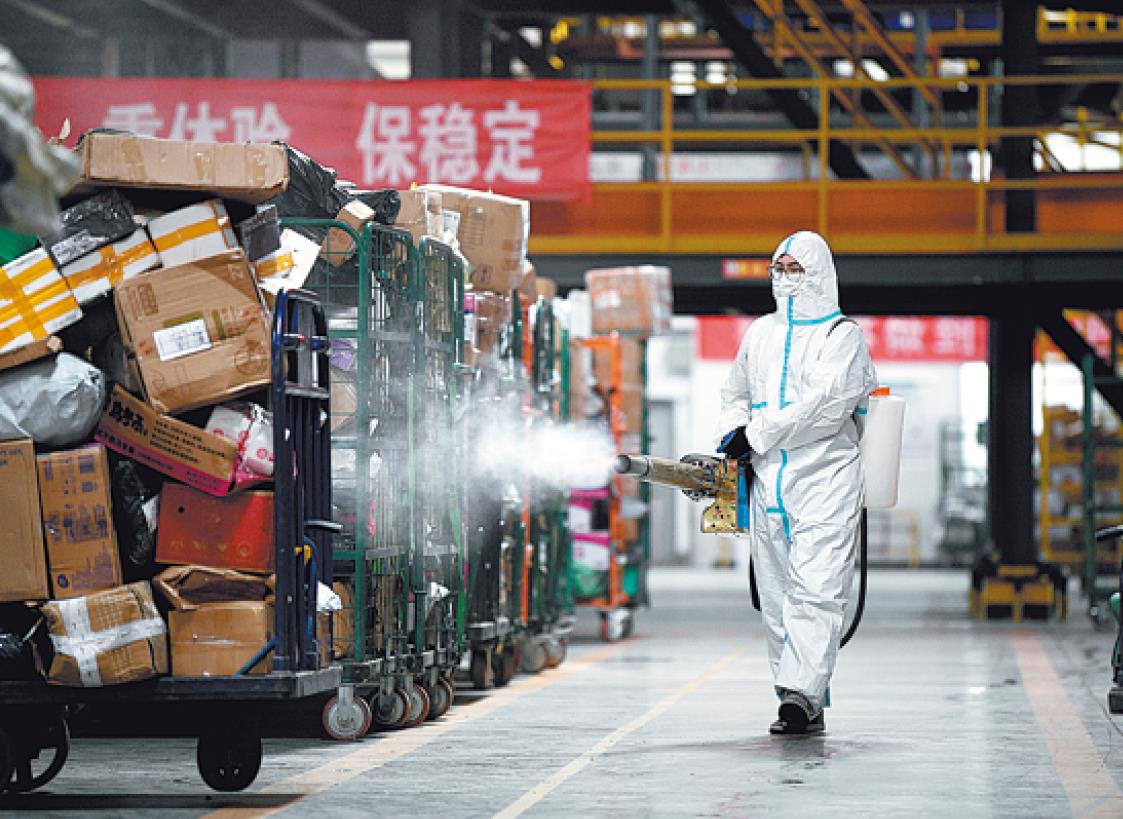 Alibaba did not disclose the transaction volume via its platforms until the festival concluded on Friday-a departure from previous years, where each sales milestone was celebrated in real time.
Jason Yu, general manager of consultancy Kantar Worldpanel and an expert on China's consumer market, said that this year e-commerce platforms focused on reporting category-based revenue changes in order to assess consumption trends.
However, the passion for the festival is here to stay, as it is a pivotal event in unleashing consumers' potential to spend more and pursue quality lifestyles, he added.
Yu's remarks are supported by the results of a survey conducted by global consultancy Bain & Co. Of some 3,000 people asked about their attitude toward this year's festival, 52 percent of respondents said they planned to spend more than last year, while only 8 percent said they were slashing their budgets.
As the festival has grown to become an international event, global labels have long cashed in, with the sales list topped by companies such as cosmetics manufacturer L'Oreal Group and electronics giant Apple.
Meanwhile, newcomers are looking to the event to make themselves more relevant to the Chinese market.
At this year's event, upscale extreme weather clothing brand Canada Goose debuted its footwear collection ahead of the global launch, a move aimed at celebrating local culture, according to the company's president and CEO, Dani Reiss.
"We are excited to celebrate this launch during a pivotal time in the market from a business perspective… and we know consumers are in the mindset of exploration and discovery," Reiss said, explaining the thinking behind launching the new product line in China.

Variety on offer
This year, a vast array of items was on shoppers' lists, such as skateboards, outdoor power tools, toys, prepared meals, coffee and alcoholic drinks.
Cao Lei, director of e-commerce at the Internet Economy Institute, a consultancy, said, "Nov 11 is increasingly becoming a retail encyclopedia and a compass, providing a clue to the latest and bite-size consumer insights. Interest in individualistic, original designs is quickly gaining momentum."
This momentum is producing opportunities for small- and-medium-sized companies in the customer-to-manufacturing market.
Gu Liang, founder of Warm Studio, a Chinese designer handbag brand, said, "We estimate sales of 70,000 bags during this year's festival, tripling last year's record." This estimate included presales that started on Oct 20, Gu added.
"Rising orders are also helping our manufacturing partners. We've mobilized some 1,000 workers and about two-thirds of production capacity to meet orders generated from the festival on Alibaba," Gu said.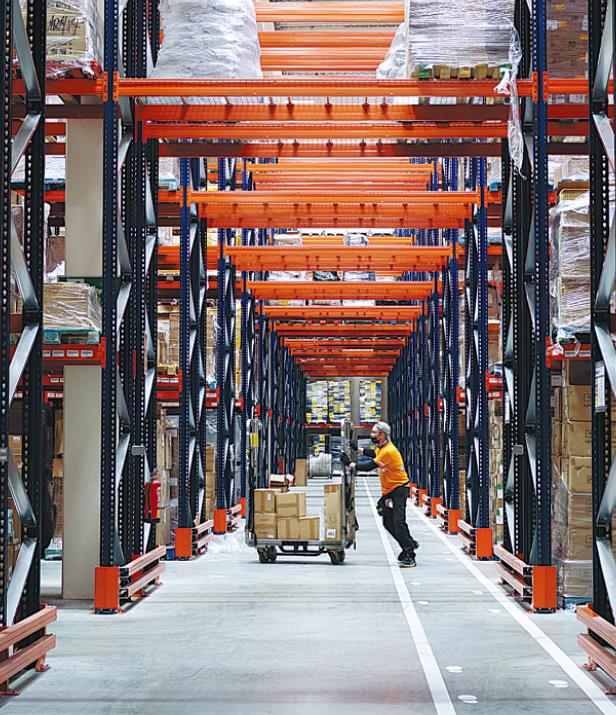 Such success stories are music to the ears of Alibaba Group, which regardless of sales figures, is focusing on its role as a key e-commerce organization by empowering merchants through multiple access points.
Chris Tung, the group's chief marketing officer, said in a media release: "I believe the value that 11.11 offers is more than just the general merchandise volume figures. The festival is about how best to leverage Alibaba's latest technology to support brands and merchants in driving sustainable and inclusive growth in more efficient ways."
Cao said these comments should be put in the context of China's enhanced regulations requiring internet companies to maintain a fairer business environment, an area in which Alibaba and its peers have been fined for monopolistic malpractices.
An impressive number of small brands have flourished. Alibaba reported that 698 emerging brands saw their sales figures rise from a few million yuan at last year's festival to more than 10 million yuan this year.
The company said that in addition to endorsing its initiative to incubate emerging homegrown brands, the festival saw some 700 new brands reporting revenue that topped their respective subcategories during the festival's promotional period.
One beneficiary is Zhu Ben, a local maker of cleansing oil and face masks, which reported tenfold revenue growth in the run-up to the event.
Shen Donglai, the company's co-founder, said: "We managed to book 1 million items and secure nearly 130 million yuan in down payments in the presale phase. Taking part in the festival for the third time, we still underestimate the hype it generates."
Alibaba has also launched its "going green" initiative, with the volume of parcels generated during the festival posing a potential threat to the environment.
The company distributed 100 million yuan worth of "green vouchers "to more than 2.5 million customers who bought merchandise with a reduced carbon footprint.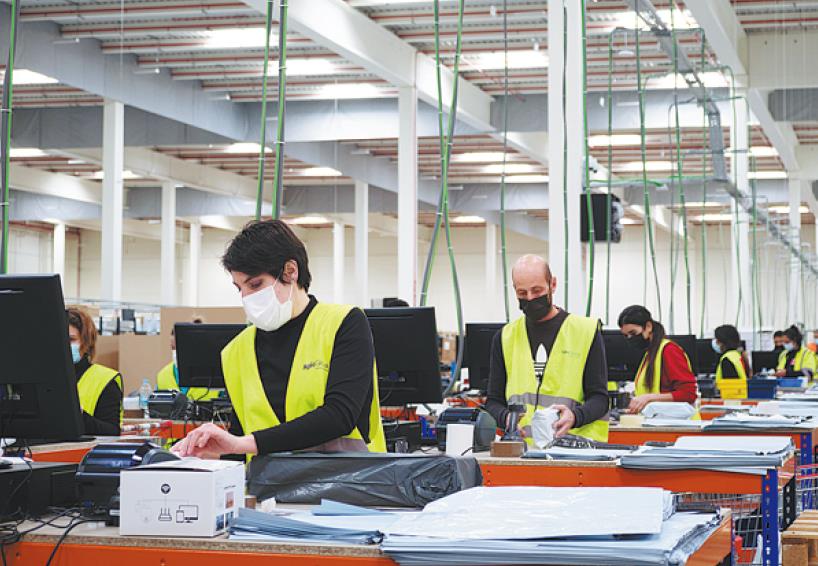 Cainiao Network, the logistics arm of Alibaba Group, also seized the environmental initiative by contributing to the reduction of some 18,000 metric tons of carbon emissions through the use of electronic delivery sheets, recycled and reused parcels, and the use of algorithms to optimize transportation routes.
Yu, from Kantar Worldpanel, said, "After developing for years, the Nov 11 festival should find new sources of inspiration to attract shoppers, such as the green initiative and allowing people to enjoy substantial discounts without staying up all night."
Alibaba painted a rosy picture of exponential sales growth in rural areas.
Sales of agricultural produce from the 12 relatively less-developed provinces in West China rose by 20 percent at this year's festival. A total of 160 impoverished counties saw 44.2 percent revenue growth for all items sold on Tmall and Taobao.
Luo Zhendong, an expert at Nanjing University on urban and rural development, said in a post published on the Central Commission for Discipline Inspection's website, "This put in focus a prolonged version of the Nov 11 festival campaign, showing ample room for growth by integrating the digital economy and development of the countryside.
"Against this backdrop, the Taobao Village model will provide a viable path to common prosperity," Luo said, referring to the cluster of retailers within an administrative village where residents embraced e-commerce primarily by using Taobao Marketplace.
Livestreaming is often cited as a means to empower rural and smaller traders, and largely refers to the practice of sales personnel promoting products in real time broadcasts accessed via smartphones.
However, the practice has its benefits and disadvantages. To capture user attention, brands typically offer heavy discounts or rebates on sample products during livestreaming sessions, but do so either through self-employed hosts or online influencers who demand a high price for their services.
So, as livestreaming coupons become increasingly popular during these broadcasts, can the Nov 11 festival maintain its popularity?
James Yang, a partner at Bain &Co, said livestreaming has hit the festival hard.
"In many ways, it is an additional complication for brands. Not only do you have to choose the products, promotions and packages you want to launch on Singles Day, now you also have to be very specific about what platforms you will do this on, and why," he said.
Money also plays a significant part, with online influencers such as Viya and Austin Li, or Li Jiaqi, better known as "King of Lipstick", moving the equivalent of 19 billion yuan worth of merchandise during the runup to the festival, according to their agents.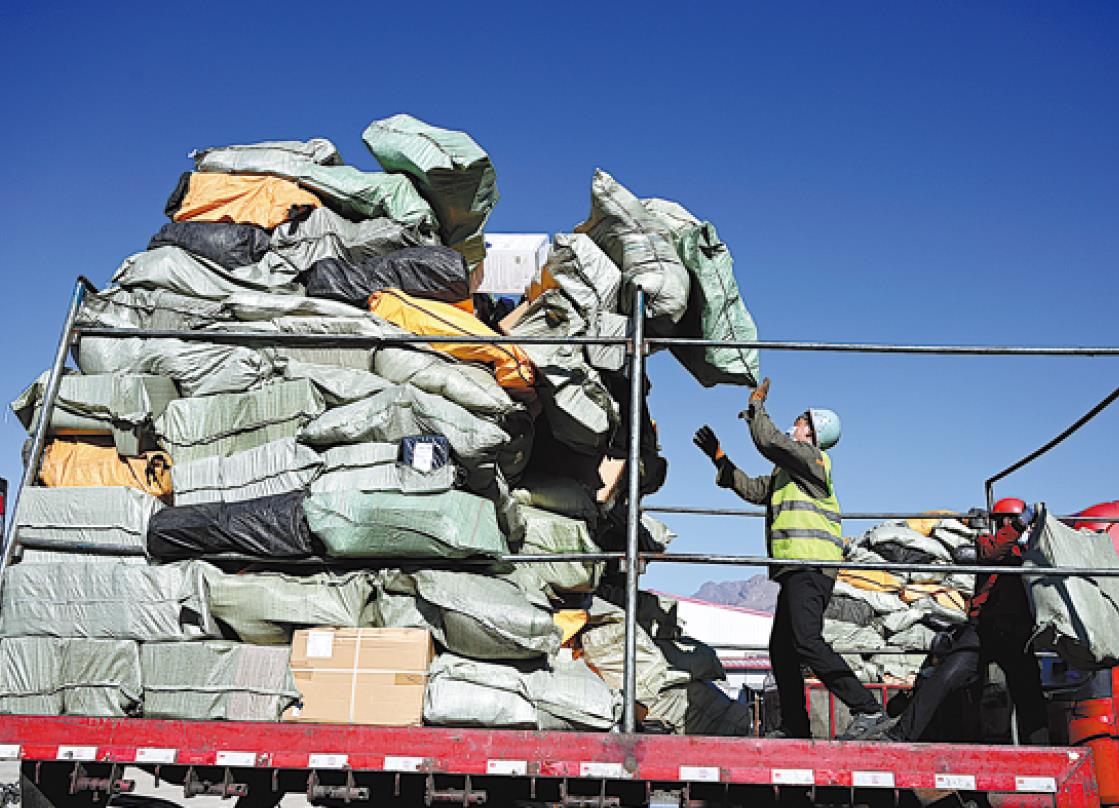 Doubts voiced
Zheng Zhuoran, an independent digital marketing expert, cast doubt on the sustainability of a healthy Nov 11"ecosystem" that Alibaba has long advocated. He said it is a "winner-takes-all game", with the vast majority of influencers or in-house livestreaming hosts being marginalized.
"To be endorsed by top-tier influencers, some companies are losing money just to get their brands publicized," he said. "At the same time, e-commerce platforms are increasingly wary of the burgeoning influence of these 'super individuals'."
Yu said emerging rivals such as short-video apps are concentrating their efforts on e-commerce backed by livestreaming.
"Traffic is destined to shift from traditional e-commerce platforms to other multimedia channels, such as short-video apps Douyin and Kuaishou, as well as WeChat's miniprograms," he said.
This year's festival was the first to be held since China officially ended the malpractice of forcing merchants to select only one e-commerce platform to launch products or offer discounts.
In theory, this gives more leeway for customers to surf platforms, compare prices and devise purchasing strategies.
The study by Bain & Co showed that more than half the consumers surveyed said they were planning to shop on three or more platforms during the festival this year.
Jonathan Cheng, a Bain partner who leads the China Retail practice, said: "If this insight suggests many shoppers view retailers as interchangeable on Double 11, it's because they do. For many consumers, Double 11 discounting hasn't fostered loyalty to a single platform. Spoiled for choice, they now prefer to shop around."
Still, some shoppers have decided to turn their backs on the fanfare surrounding the festival.
Samantha Huang, who works for a multinational corporation in Shanghai, said she has a sense of fatigue, if not aversion to, promotion work for the festival.
Late last month, she was hamstrung in her attempts to buy cat litter on Taobao by the vendor selling the product, who wanted as many transactions as possible during the festival promotional period to push up sales figures.
"They (vendors) are willing to wait (for postponed transactions), but my cat simply can't wait. I am so sick of the sophisticated ploys being used…I buy what I need, and I am not falling for marketing stunts," Huang said.
So, where do the merchants stand?
It appears to be business as usual. They promise a seamless online-to-offline experience, invite influencers to cherry pick and endorse products, reduce prices and offer generous samples.
However, the festival's success should not be taken for granted.
A marketing representative from an international cosmetics company, who declined to be named, said, "There are a growing number of routine channels out there that we need to attend to, from livestreaming sessions to duty-free networks on Hainan Island, for example, and China Duty Free Group Co."
Attractive prices are no longer the festival's main attraction. On the contrary, it has evolved into a resource intensive and energy consuming campaign that drags on for months, she added.
"We (her company) are not pulling out of the campaign outright, but we plan to reassess our strategy. People say that Nov 11 used to be just another date on the calendar until Alibaba reinvented it. Perhaps it's time for it to revert to what it used to be."
If you have any problems with this article, please contact us at app@chinadaily.com.cn and we'll immediately get back to you.