A nine-month-old cat in Qingdao, Shandong province, worried its owners recently because it had not found a suitable mate. So the owners posted a "seeking marriage" notice online, looking for a potential feline spouse.
It is a special cat, the first to be cloned at a domestic university. A research team from Qingdao Agricultural University, cloned it for scientific study using a technique known as somatic cell nuclear transfer.
The clone, which was born on Dec 24, was named Ping'an, meaning peace and safety.
The cat has grown from an adorable baby with pearls for eyes to an active, sometimes skittish adolescent over the past nine months. It has now been deemed ready to mate.
One of the researchers found that the cat, a long-haired British breed, was in heat, which they said was normal at 6 months to a year old.
To help this cause, the researchers posted a message on social media asking interested cat owners around the country to nominate their own pets as a potential mate for this one-of-a-kind female.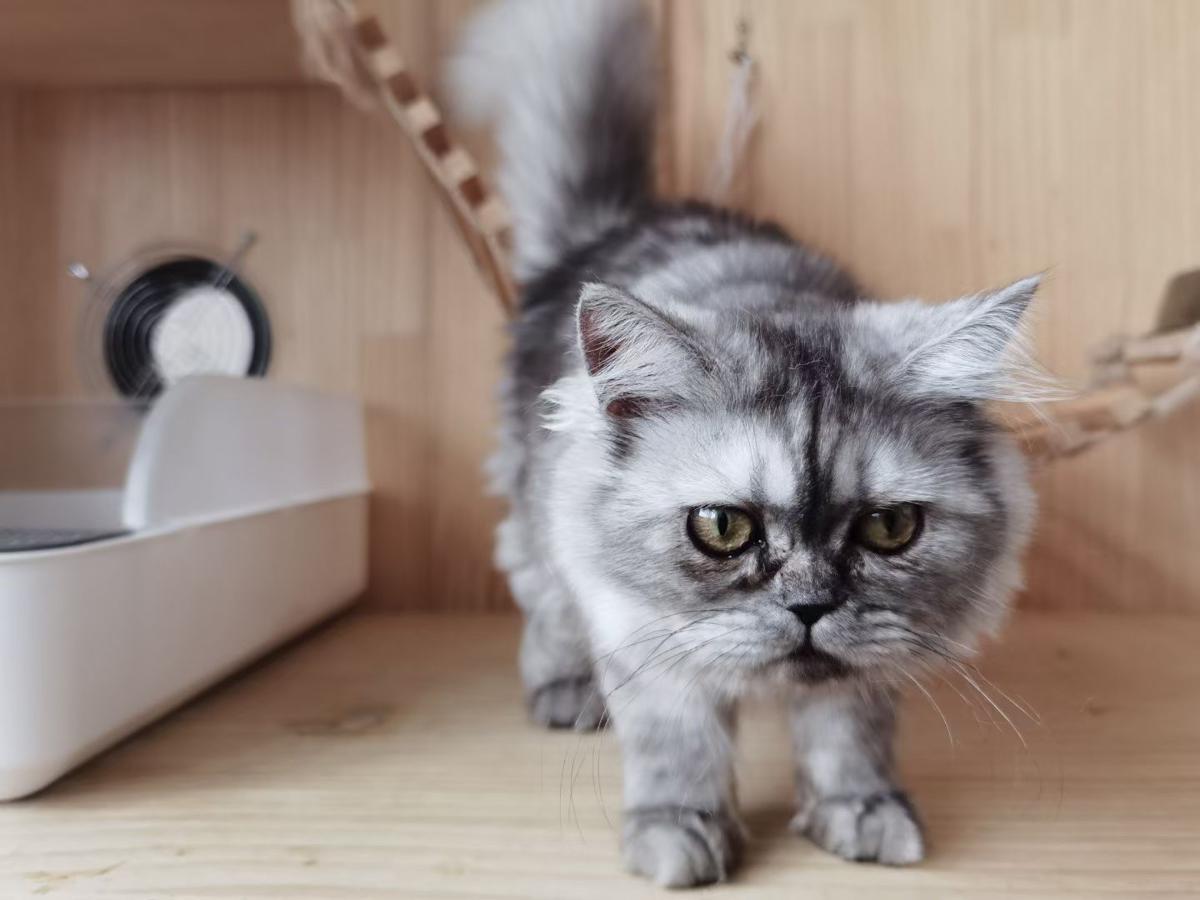 Zhao Minghui, an associate professor at Qingdao Agricultural University's College of Life Science, led the research team. In the post, he described the cat as a "volunteer" of embryonic engineering and somatic cell clone technology, as well as an English speaker.
As for the requirements of the partner, the post said that "healthy British long-haired cats who can speak with a London accent would be put on the top of the candidate list".
The post received many replies, with netizens posting photos of their own cats. One, whose cat's collar was a delicate blue bow tie, commented, "My boy is a fine British gentleman who is compassionate and kind." Another, with a photo of two gray cats that looked eerily similar to the cloned cat, commented, "Take your pick! I've got two!"
"As of Monday, three elite British long-haired cats had been handpicked. We are a bit busy recently, and the blind date has yet to be set," Zhao said on Monday.