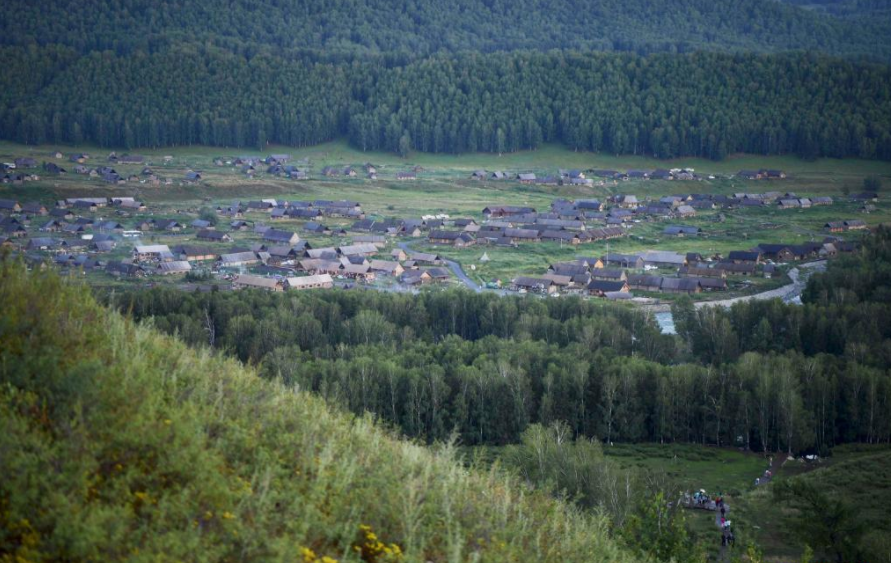 China on Thursday strongly condemned the second set of public hearings by a "Uygur tribunal" on false accusations about the Xinjiang Uygur autonomous region, calling its activities a farce to smear the region.
The "Uygur tribunal", based in the United Kingdom, is simply a nongovernment entity founded by some anti-China forces. Its nature is about political manipulation, Zheng Zeguang, China's ambassador to the UK, said during an online news conference on Thursday.
Its organizers have put together actors who have been making up stories and the so-called tribunal has no legal basis and the so-called evidence is nothing but performances, Zheng said. Its organizers aim to attack China, and may disturb the smooth development of China-UK ties, he added.
Xu Guixiang, a spokesman for the Xinjiang regional government, said at the news conference that accusations likely to be made during the hearings, including "forced labor" and "genocide", are simply cooked up by anti-China forces to smear Xinjiang and interfere in China's internal affairs.
The second set of hearings of the "Uygur tribunal" will be held from Friday to Monday. China expressed strong opposition during the first round of hearings in June.
Foreign Ministry spokesman Zhao Lijian told another news conference on Thursday that the biggest sponsor of the "Uygur tribunal" is the World Uygur Congress, which advocates Uygur "independence". The so-called chair of the so-called tribunal, Geoffrey Nice, was known for making unreasonable claims in international human rights circles and was a veteran UK special agent.
"Also, the 'experts' it has invited are anti-China figures like Adrian Zenz and those from the Australian Strategic Policy Institute, which has lost its credibility," Zhao said. "Its witnesses even include Dolkun Aisa, a terrorist identified by the Chinese government. The stained 'chair', 'experts' and 'witnesses' have already become a laughingstock in international society."
Zenz had repeatedly made claims of "forced labor" and "genocide" in his so-called reports without being able to present any solid evidence. He was even brought to court for his false accusations. By seeing him as an honorable guest, the so-called tribunal has become a lie-creator. Its activities aren't about law, justice or truth but a force to smear Xinjiang, Zhao added.
"No matter how many hearings the so-called tribunal holds, it will always be an illegal 'court'," he said. "No matter what kind of shows those anti-China figures put on, Xinjiang's development won't be affected."
Graham Perry, a British solicitor and international arbitrator based in the UK, said during the online news conference that there was no evidence to support the claim of "genocide" in Xinjiang. "The Uygur population has seen steady growth between 2010 and 2020. No genocide will lead to population growth," he said.
The groundless accusations on Xinjiang are created so anti-China forces can form an alliance to rein in China's development because China's rapid development isn't something they want to see, he added.
"Those accusations are simply fictions, make-beliefs and lies," Perry said.
If you have any problems with this article, please contact us at app@chinadaily.com.cn and we'll immediately get back to you.