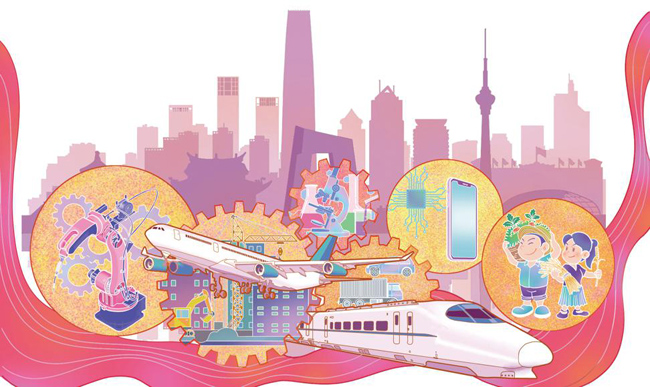 Xi stresses solidarity, cooperation while striving for brighter future for humanity
President Xi Jinping has helped dismiss lingering allegations hyping the "China threat" and offered a Chinese solution to boost global growth amid the COVID-19 pandemic, as he stressed in recent speeches that China never seeks hegemony and is always dedicated to cooperation, analysts said.
Leaders, officials and experts worldwide also expressed their confidence in China's role as a champion of peace, underlining the need for countries to further team up with China in various fields for their prosperity and ever-increasing mutual benefit.
Posing "systemic challenges" and expanding "military presence" are among the allegations made by some foreign politicians or media in recent months against China or the Communist Party of China as part of their evolving "China threat" narratives.
At a ceremony marking the centenary of the foundation of the CPC on July 1, Xi, who is also general secretary of the CPC Central Committee, said, "The Chinese nation does not carry aggressive or hegemonic traits in its genes."
The nation will remain committed to promoting peace, development, cooperation and mutual benefit, he said.
"We will continue to champion cooperation over confrontation, to open up rather than close our doors, and to focus on mutual benefits instead of zero-sum games," Xi said.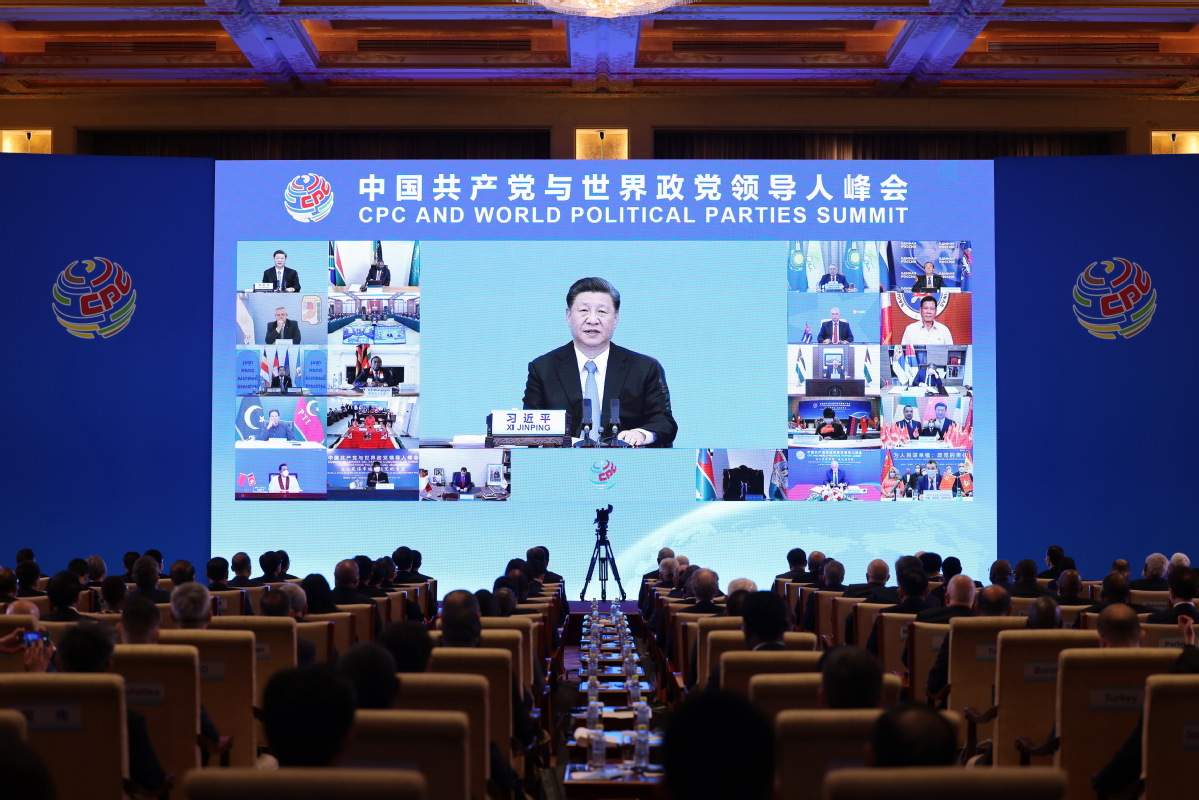 As he delivered the keynote speech at the CPC and World Political Parties Summit via video link on July 6, Xi said "China will never seek hegemony, expansion, or sphere of influence", and he vowed that China is ready to boost its cooperation with various countries on the Belt and Road Initiative and the global fight against COVID-19.
Cooperation among countries should aim at serving all mankind instead of seeking hegemony "by way of group politics", he said.
When addressing the APEC Informal Economic Leaders' Retreat on Friday, Xi said, "We must stick to solidarity and cooperation as we go through this difficult time and jointly work for a healthier and brighter future for humanity."
He called on countries to "remove barriers, not erect walls" and "seek integration, not decoupling" in order to make economic globalization more open, inclusive, balanced and beneficial for all.
Ruan Zongze, executive vice-president of the China Institute of International Studies, said Xi's speeches were made at a time when "the world is at a crossroads witnessing surges in miscellaneous political impulses and fierce gaming, as well as debates on choosing between cooperation and confrontation".
The pledges Xi made, and his calls for peace and development "represent a Chinese solution that integrates the interests of China and the rest of the international community, and help people find the greatest common ground", Ruan said.
Joaquim Chissano, the former president of Mozambique, said China does not want to seek global hegemony or leadership, and he rejected claims that there are ulterior motives behind China's vision of building a community with a shared future for mankind.
Anwar Habibullah, China's ambassador to Bahrain, said, "For more than 70 years, we have never taken the initiative to start a war or encroach on an inch of land of another country."
"We are the only country in the world that has written peaceful development into the Constitution," the ambassador told local media earlier this month.
The country's defense spending accounts for about 1.3 percent of its total GDP, much lower than that of NATO countries.
"China's per capita military spending is below the global average and is even less than one-fifth of NATO's," Foreign Ministry spokesman Zhao Lijian said last month in response to accusations that China poses challenges to global order.
William Hartung, director of the Arms and Security Project at the Center for International Policy, a US think tank, said, "Cooperation with China on issues like climate change and preventing pandemics should take precedence over spinning out war scenarios or preparing for a military confrontation."
The "overwhelming emphasis on Beijing as the ultimate threat to the United States is misguided and is more likely to undermine US security than it is to enhance it", Hartung wrote in an article published last month on the Forbes magazine website.
Among the permanent members of the United Nations Security Council, China has become the largest contributor of peacekeepers, and it is the second-largest contributor of funding to the UN and UN peacekeeping operations.
Kong Xuanyou, China's ambassador to Japan, noted that the "China threat "theory introduced by some in the West over past few years "is at least a serious misunderstanding of the CPC's original aspiration", as the CPC strives for both the Chinese people's happiness and the progress of mankind.
"To build a better world and make fresh, greater contributions to mankind is the glory and dream pursued by Chinese Communists over the past century," Kong said in a recent article, adding that "China will definitely share more development dividends with countries in the world".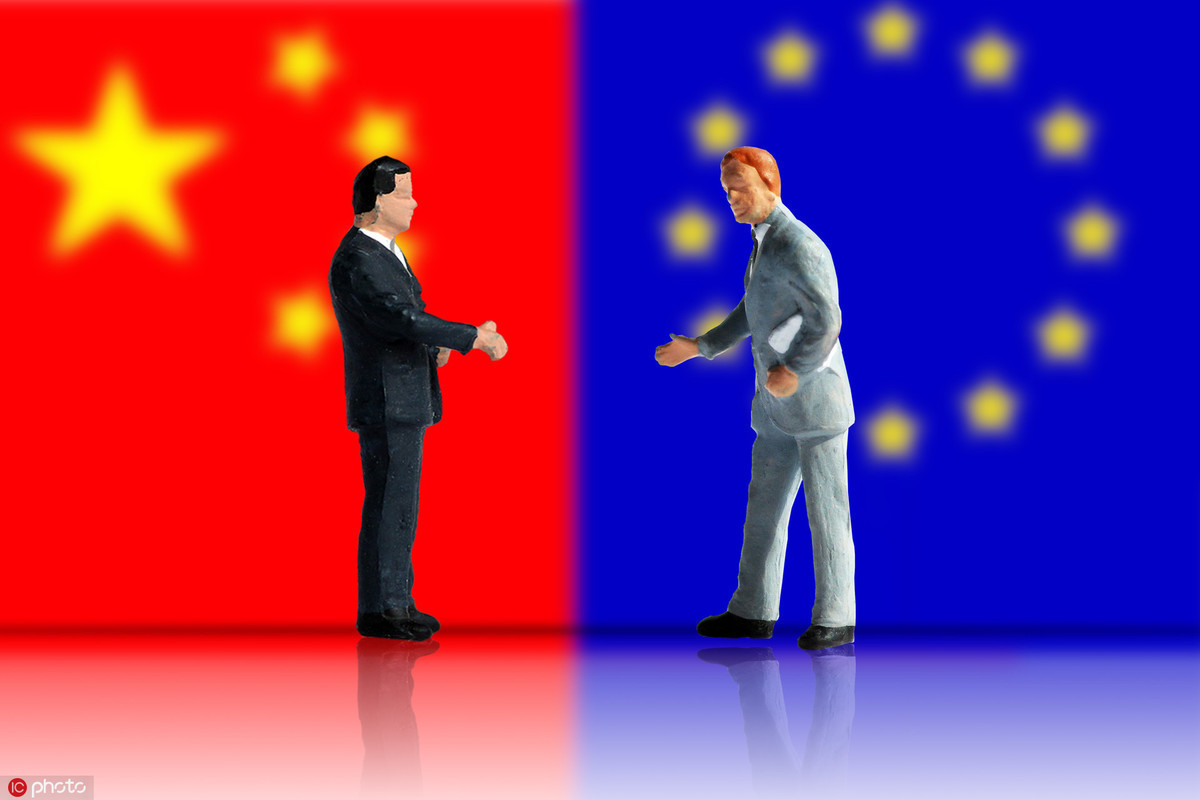 Team up for growth
Amid global economic headwinds and growing unilateralism and protectionism, leaders and officials have made clear their commitment to advancing cooperation with Beijing in key areas such as trade, investment and the COVID-19 fight.
At a virtual summit with President Xi on July 5, French President Emmanuel Macron and German Chancellor Angela Merkel stated their countries' readiness to expand cooperation with China and to support early approval of the EU-China investment agreement.
Macron told Xi that France is committed to promoting cooperation with China in a practical manner and strengthening cultural exchanges, and it welcomes Chinese companies to invest in France.
Merkel said Germany stands ready to strengthen coordination and cooperation with China on promoting the fair production and distribution of vaccines, and on restoring personnel and trade exchanges.
Despite the enormous domestic need for vaccines, China has provided more than 500 million doses to other developing countries.
"From building an open economy to advancing Belt and Road cooperation, from providing developing countries with more assistance to promoting post-COVID global recovery, the CPC has acted out the win-win strategy of opening-up, calling for cooperation and mutual benefit rather than confrontation and zero-sum games," State Councilor and Foreign Minister Wang Yi told the 9th World Peace Forum in Beijing on July 3.
Abdullah Juma Sadala, a senior official of Chama Cha Mapinduzi, Tanzania's ruling party, said, "In international affairs, China advocates seeking common ground while shelving differences with other nations and contributes to maintaining world peace and global environmental governance through global cooperation."
Xinhua contributed to this story.