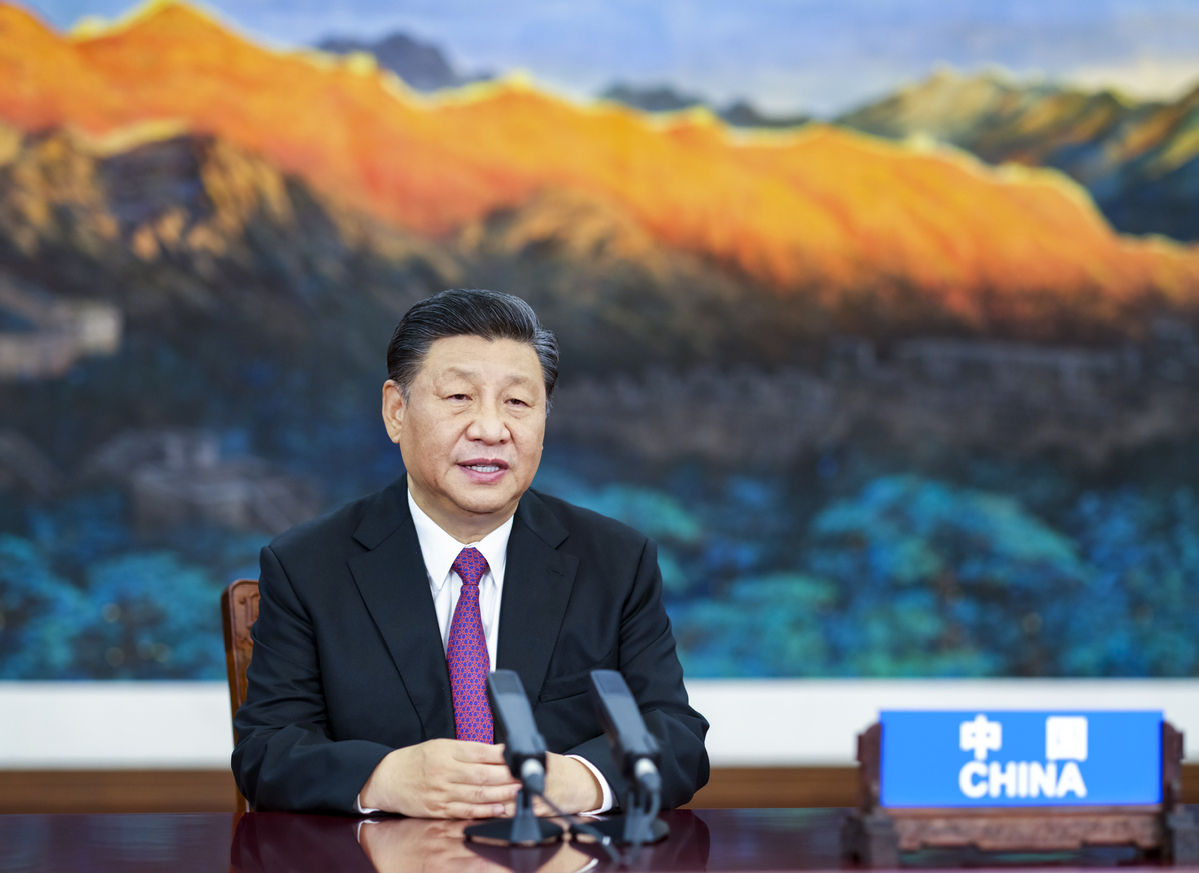 A senior Chinese diplomat has said the proposals made by President Xi Jinping at an informal leaders' meeting of the Asia-Pacific Economic Cooperation will bring greater development opportunities for the region and the world at large.
The proposals actively responded to the expectations of the international community and injected positive energy into the increasingly complicated regional and global situation, Vice-Foreign Minister Ma Zhaoxu said at a news briefing after Xi delivered a speech at the meeting.
In his speech, Xi announced several major measures China will take to help developing countries cope with the COVID-19 pandemic, including providing another $3 billion in international aid over the next three years to support COVID-19 response and economic and social recovery in developing countries.
Ma said the COVID-19 prevention and control work is still ongoing and the world economic recovery remains fragile, as the virus mutated frequently leading to fluctuations in the pandemic situation.
At a time when the global society urgently aspires for more confidence, hope and cooperation, Xi's participation and speech at the meeting made a new prescription for global fight against the virus, provided a source of new ideas for resuming world economy and injecting new momentum for deepening Asia-Pacific cooperation, Ma said.
Xi's speech also demonstrated China's sincere wishes to jointly work with the region and the world in order to overcome the current difficulties and highlighted China's taking responsibility as an advocate of and contributor to Asia-Pacific cooperation, he added.
So far, China has provided more than 500 million vaccine doses and concentrates to developing countries, despite the challenges brought by the country's own large-scale inoculation.
China also joined the WHO-led COVAX and will supply 110 million doses of vaccines to the program.
Ma said the facts have proven China is credible and trustworthy in the global fight against COVID-19.
"We will firmly implement the major measures announced by President Xi and honor our solemn commitment of making the vaccines a global public good," Ma said.