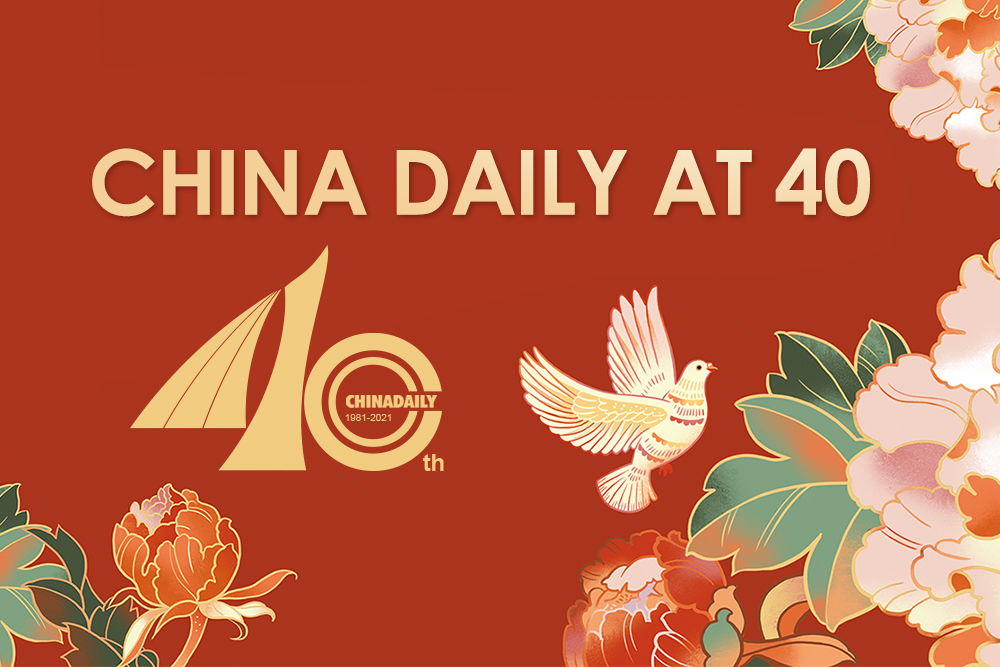 On the occasion of the 40th anniversary of China Daily's founding, I extend warm congratulations and cordial greetings to its staff members, foreign experts and friends.
Over the past 40 years, China Daily has given full play to its strengths and actively presented China's reform and development, playing an important role in telling China's story well and making its voice heard.
It is hoped that China Daily will take the 40th anniversary of its founding as a new starting point and bear in mind its duty to connect the country with the outside world, fully grasp the overall situation and trends, innovate the international discourse system and establish an all-media communication framework. It should build a high-caliber team and constantly improve its international influence.
It should also better introduce China's development philosophy, path and achievements, better present a true, multidimensional and panoramic view of China and make new contributions to promoting exchanges and communication between China and the world.
Xi Jinping
May 27, 2021