[Video by He Qi]
Thirteen US citizens residing in Shanghai and neighboring provinces and 13 Chinese amateur table tennis players partnered one another to play friendly doubles matches at the International Table Tennis Federation Museum and China Table Tennis Museum in Shanghai on Saturday afternoon.
The friendly competition was held to commemorate the 50th anniversary of Ping-Pong Diplomacy, an event in 1971 that saw 15 members of the US table tennis delegation visit China. That was the first time in 22 years that a US group visited China.
That historic trip on April 10, 1971, which saw the US delegation play friendly matches in Chinese cities including Beijing, Shanghai, and Guangzhou, was credited with reviving Sino-US relations.
The event on Saturday was also attended by officials and diplomats from the US and China, including US Consul General James Heller and American Chamber of Commerce in Shanghai President Ker Gibbs, and some 50 journalists from local and foreign media agencies.
In his video address at the opening ceremony, Chinese Ambassador to the US Cui Tiankai extended his congratulations for the successful hosting of the event, noting that Ping-Pong Diplomacy has always been significant to the history of China-US relations.
"We must pay tribute to the older generation of Chinese and American leaders for their extraordinary strategic foresight and high art of diplomacy, and appreciate all those who participated in this part of history," Cui said.
According to Cui, this event went beyond sports exchanges and had a far-reaching impact on shaping China-US relations and the world, China and the US can and must transcend their differences and find a way to win-win cooperation.
He added that China and the United States share a common responsibility of maintaining world peace, stability and prosperity, and that people-to-people exchanges have always been an engine and lubricant of China-US relations.
"China is willing and ready to work with the US in the spirit of mutual respect and friendship, with the view of helping each other achieve greater success through mutually beneficial cooperation and healthy competition," he said.
Sheri Cioroslan, former president of USA Table Tennis, shared her memories in a video speech on Saturday.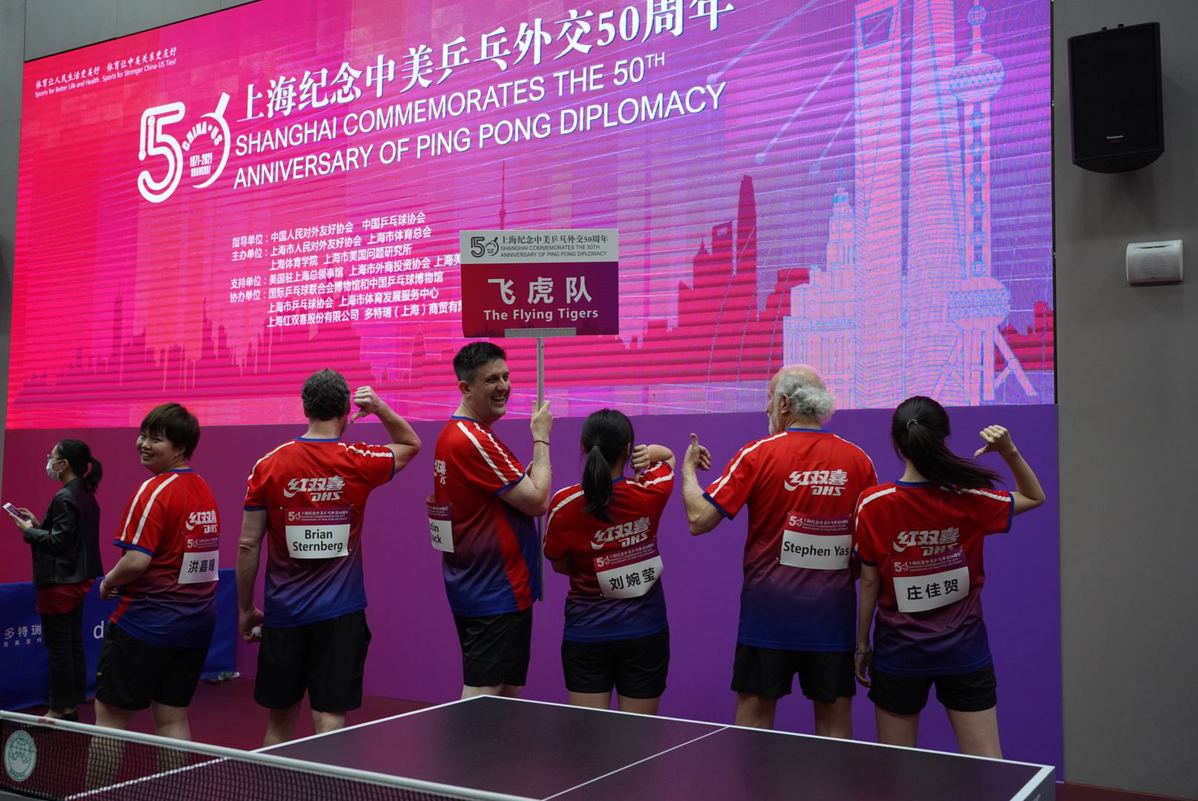 "Almost my entire experience in the sport has revolved around finding a way to promote and sustain the legacy of Ping-Pong Diplomacy," said Cioroslan.
"Going forward, we must keep in mind that part of carrying on the legacy of Ping-Pong Diplomacy involves finding new and interesting ways to celebrate the historical figures who contributed to that unique moment in history."
Sha Hailin, president of the Shanghai People's Association for Friendship with Foreign Countries, which organized the opening ceremony, said during the opening ceremony that the promotion of friendly China-US relations requires the efforts of people from all walks of life.
"Sports can improve the wellbeing of and strengthen the friendship between the Chinese and American people. I believe this event will provide yet another boost to the relations between our people, deepen mutual understanding and promote people-to-people exchange," said Sha.
Among the US players featured in Saturday's matches was Jeffrey Lehman, vice-chancellor of New York University Shanghai, the first Sino-US joint university in China.
Together with Liu Sheng, vice-chairman of the Shanghai Foreign Investment Association, and other team members, Lehman picked up the third prize on Saturday.
"It was such a wonderful game. The feeling of friendship in the room is really wonderful," he said.
"When people have the opportunity to have exchanges through sports or other mutual interests that bring us together, we gain understandings of each other and that helps to break down barriers," he added.
Another participant, Li Xinna, a 22-year-old student from the China Table Tennis College, shared that preparations for the event had started five weeks ago when US and China players got together to train once a week.
"It is important for the two players paired together to know one another, both personally as well as in terms of play style," she said.
"I'm stoked to be a part of this event that combines sports and friendship. Because we are paired together, we get to share the same feeling of being nervous or happy throughout the game."
The China-US Ping-Pong Diplomacy 50th Anniversary Exhibition Shanghai was also unveiled on Saturday at the museum.
Organized by the Shanghai People's Association for Friendship with Foreign Countries, Shanghai Sports Federation, Shanghai University of Sports and the Shanghai Institute of American Studies, the exhibition showcases over 140 historic photos and over 60 artifacts collected during Ping-Pong Diplomacy events in the past 50 years.
The month-long exhibition is opened to the public from Tuesday to Sunday.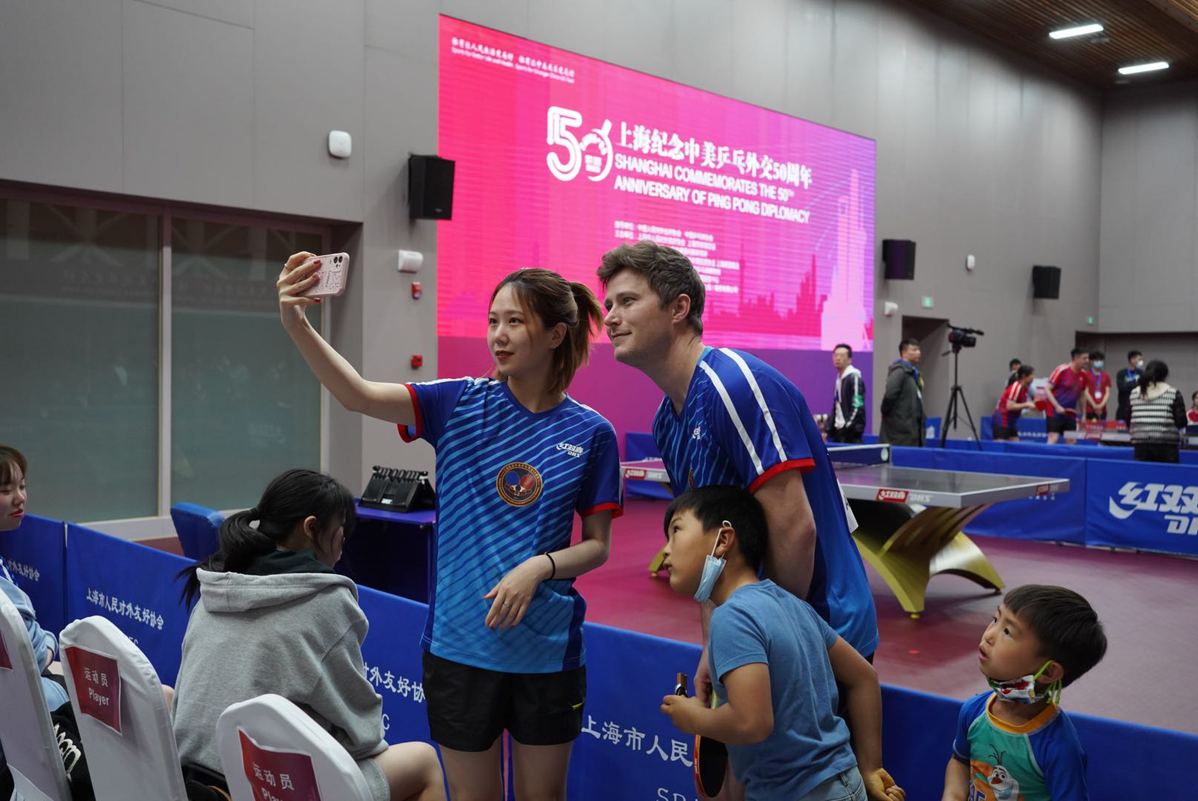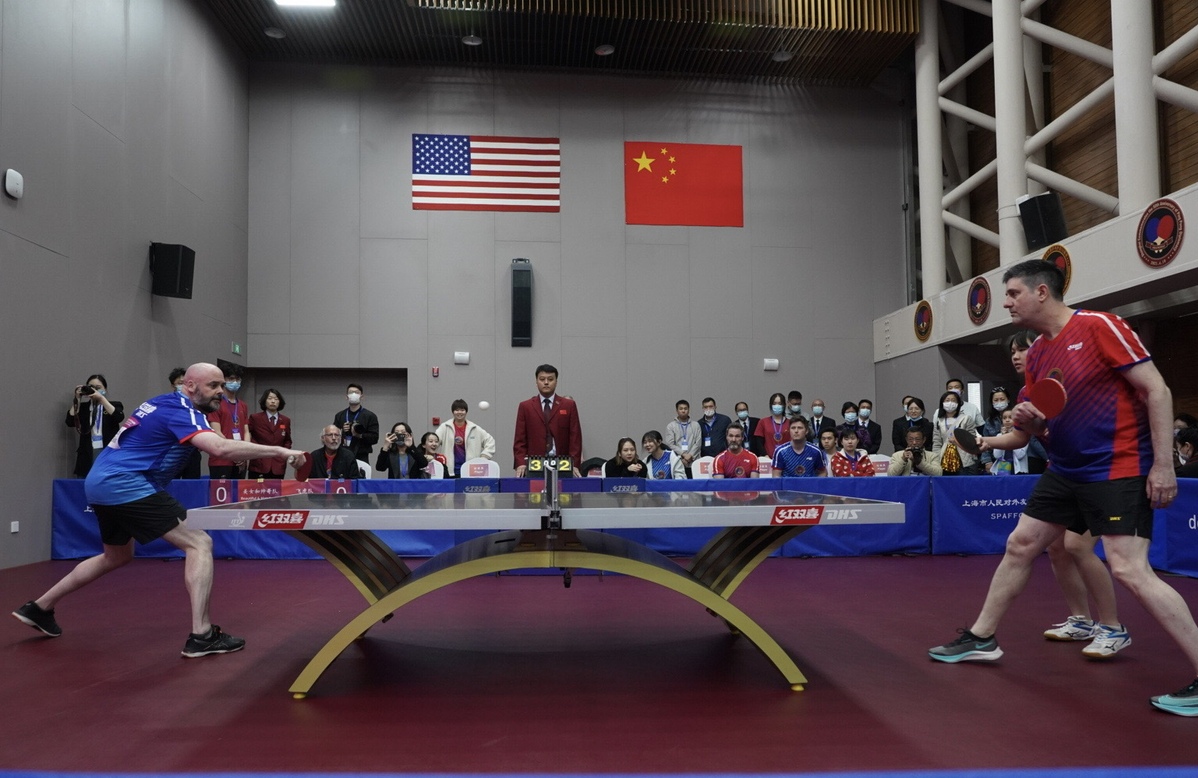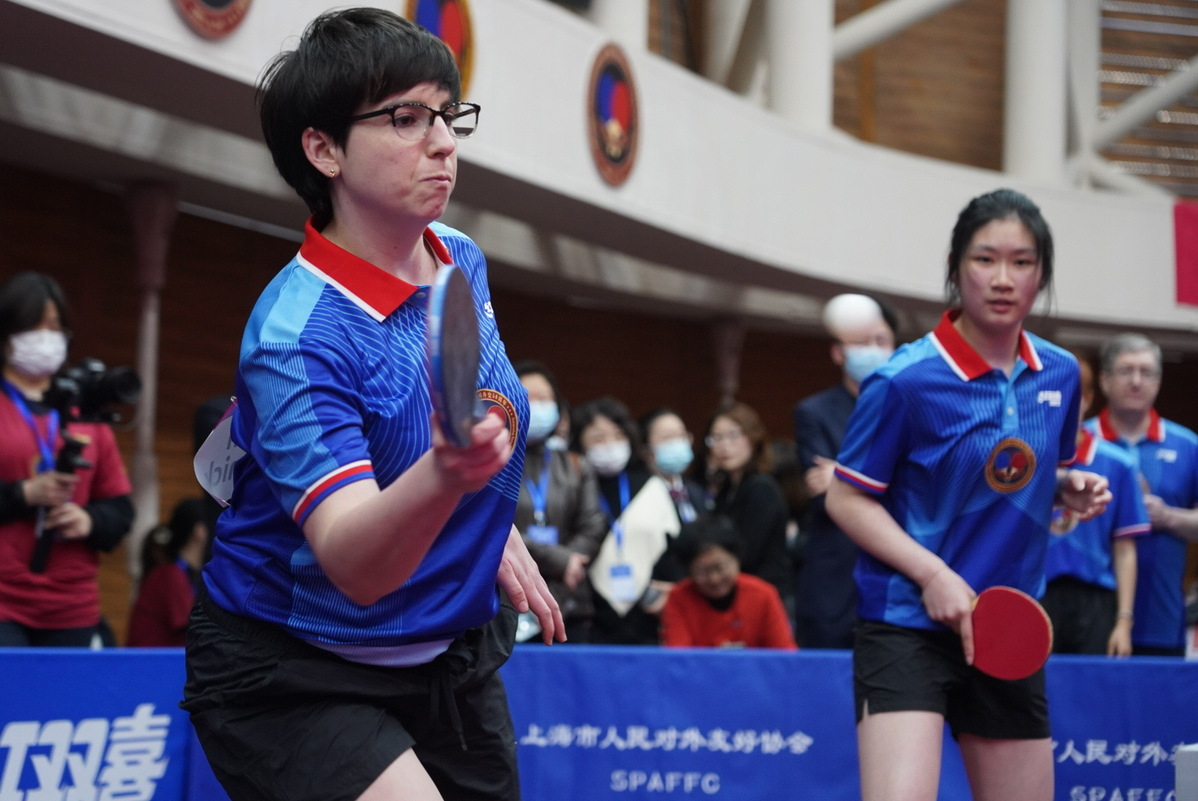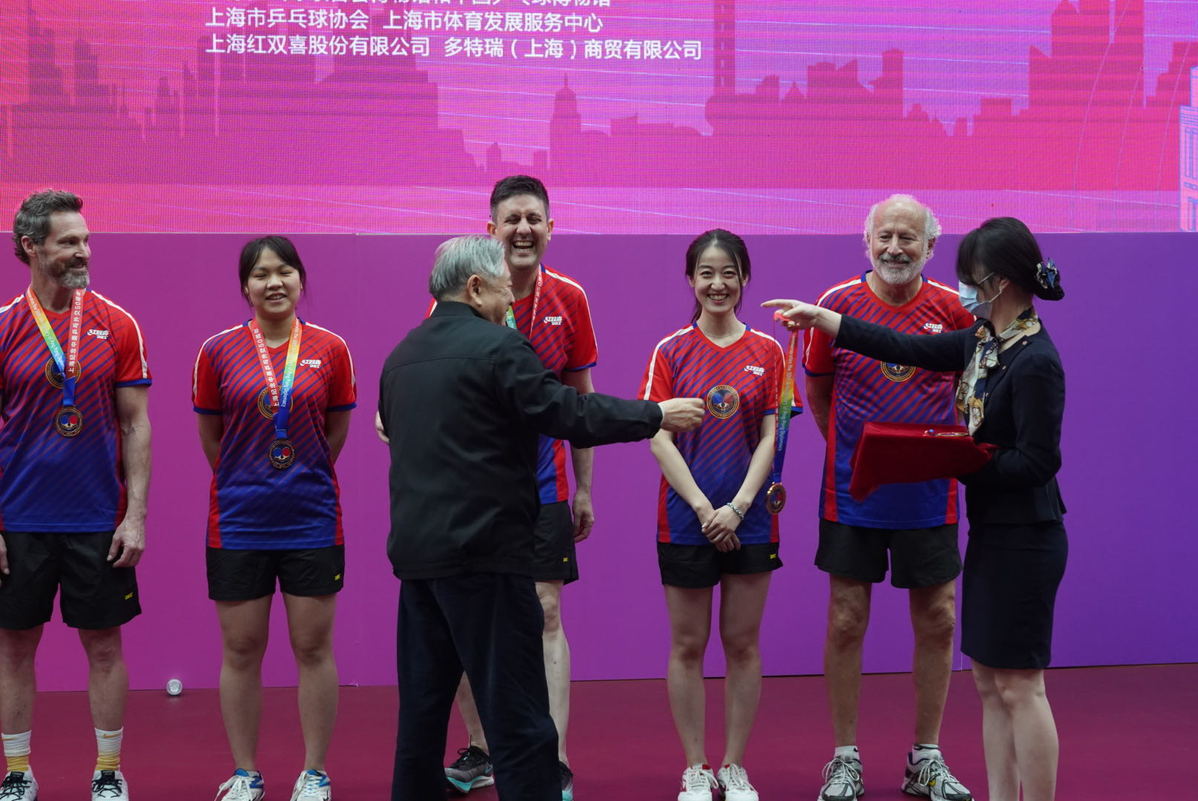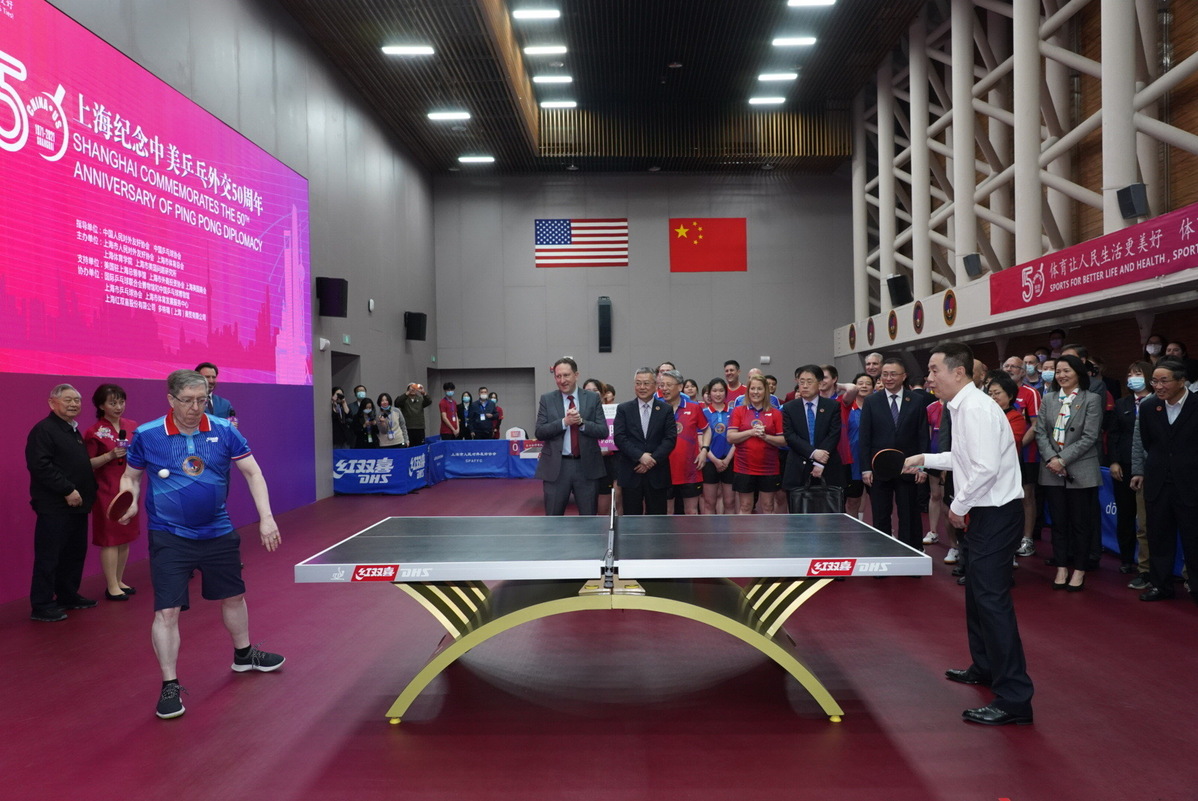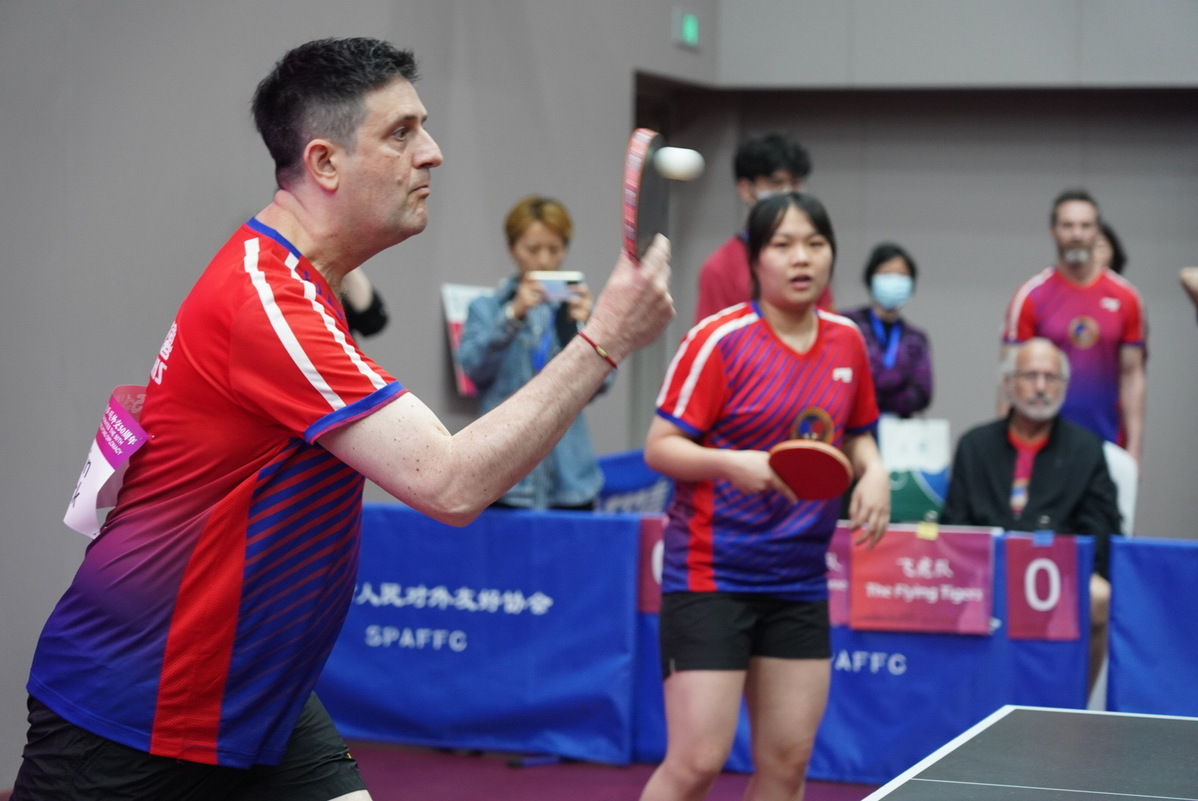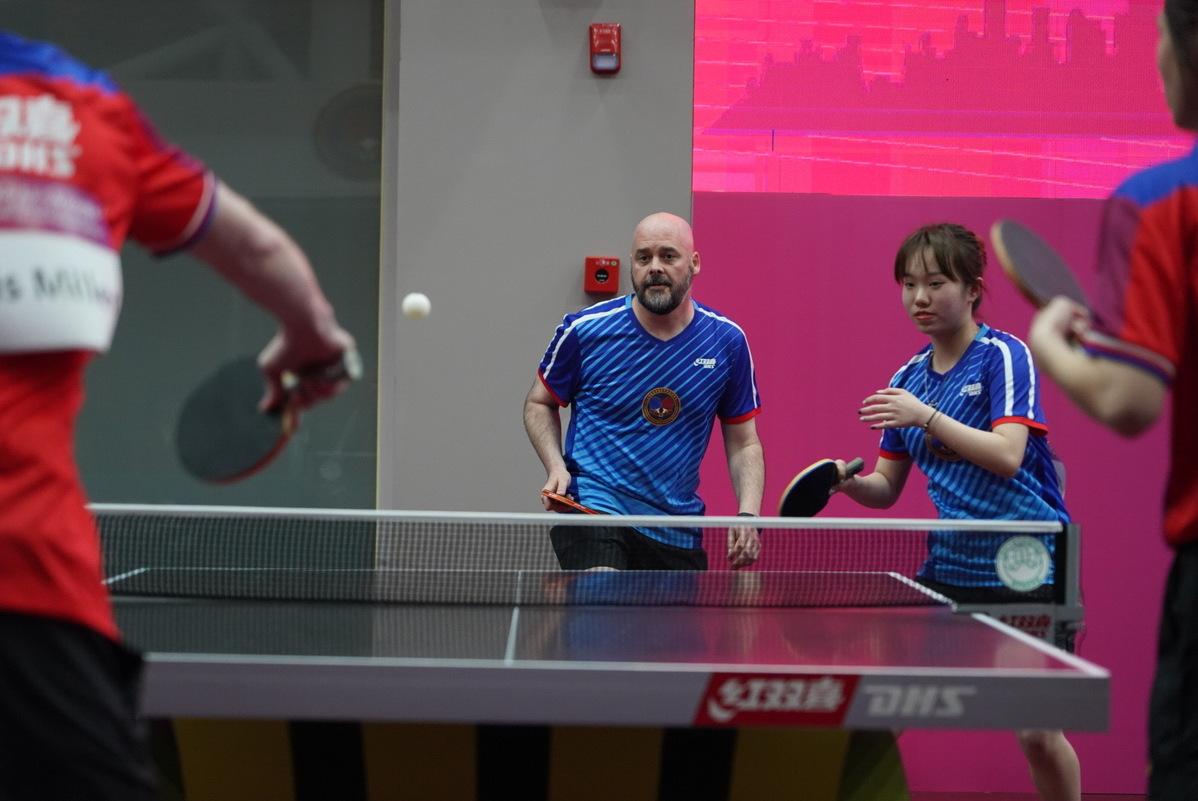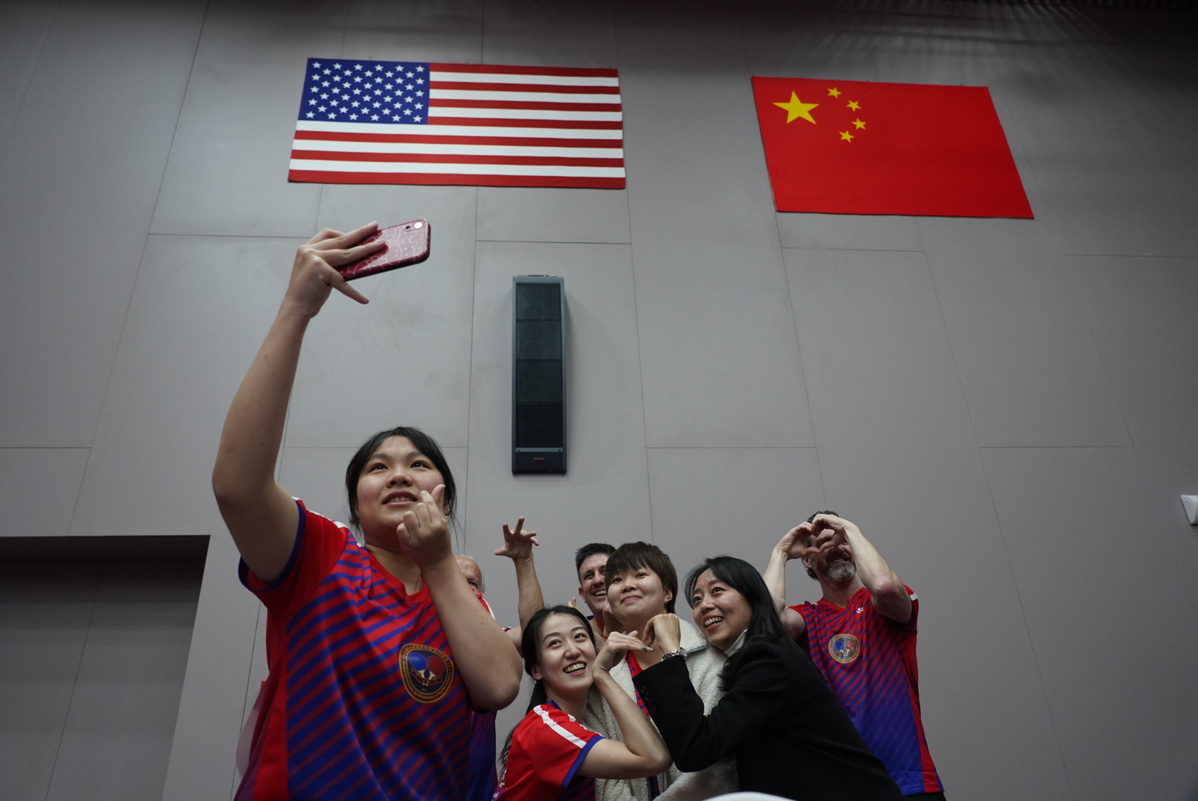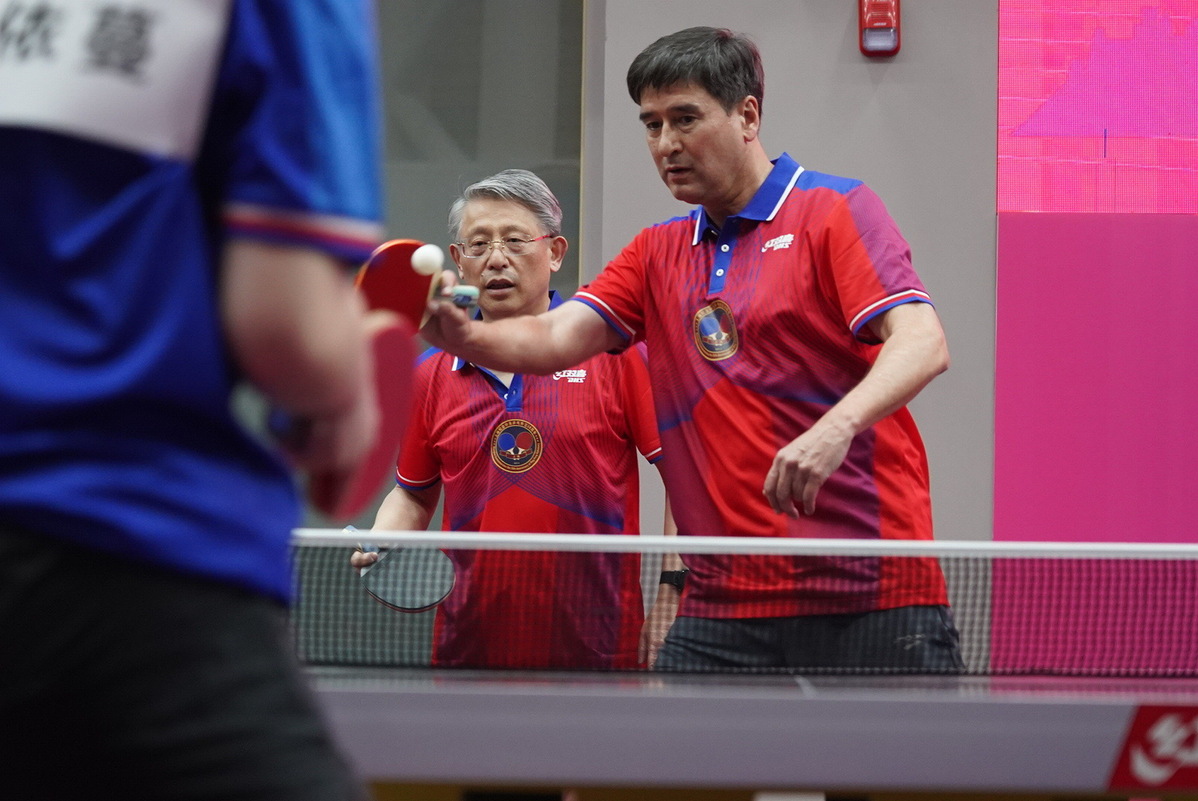 If you have any problems with this article, please contact us at app@chinadaily.com.cn and we'll immediately get back to you.