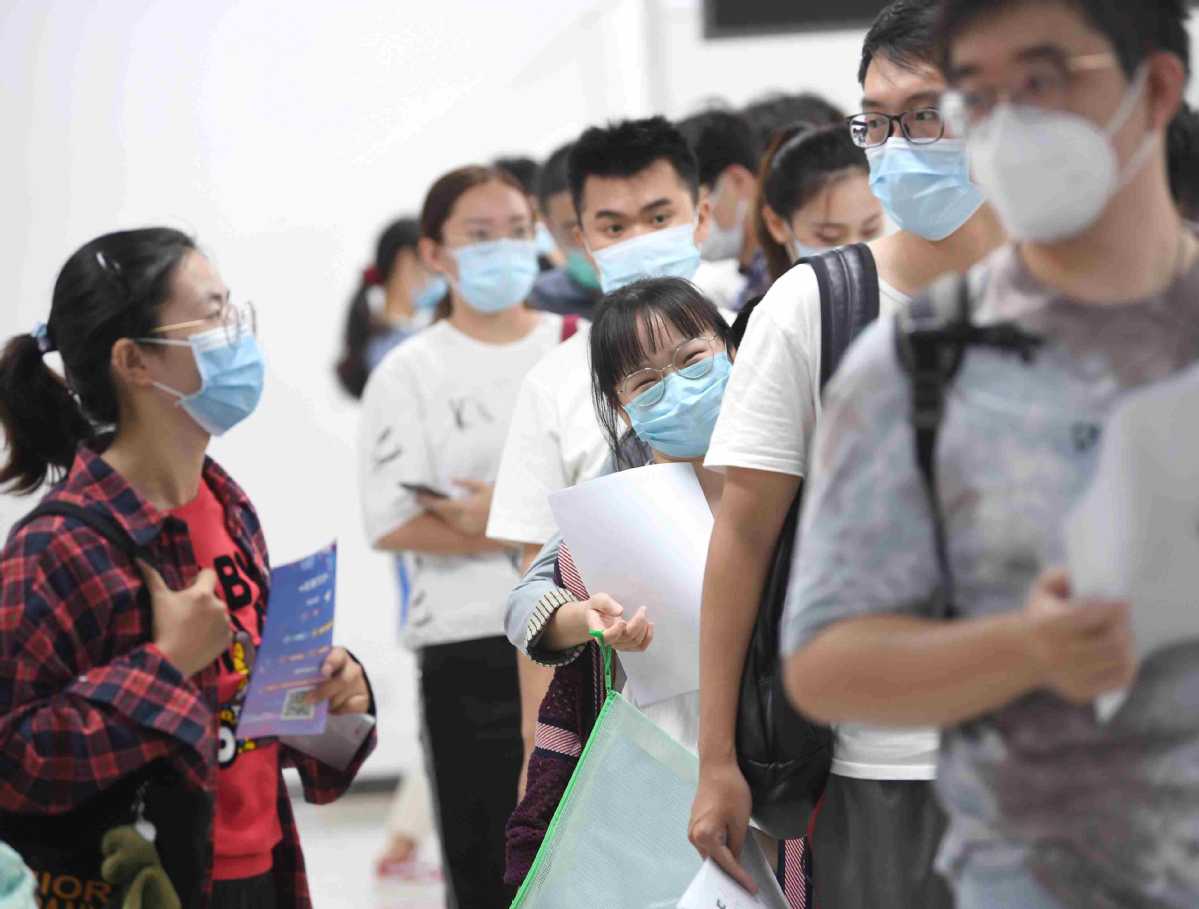 Tsinghua University opened a four-day annual campus job fair for 2021 graduates on Tuesday, the largest one ever launched by the university.
More than 300 companies from 22 provincial regions across China are participating in the 2021 Tsinghua Job Fair, which is being held both online and off.
Participating companies are offering more than 8,000 job positions to graduates. The university is also the first in China to host a campus recruitment fair this year.
While the offline venue of the job fair has been set up at the career development center on the Tsinghua campus, job-seeking graduates can also access the job fair online via career.tsinghua.edu.cn.
Nearly 100 employers plan to recruit international students in this year's event. In order to make procedures easier for international students, high-quality services such as bilingual consultation, signage and online communication systems have been put in place at the fair.
The job fair is also hosting nearly 80 alumni enterprises.
If you have any problems with this article, please contact us at app@chinadaily.com.cn and we'll immediately get back to you.