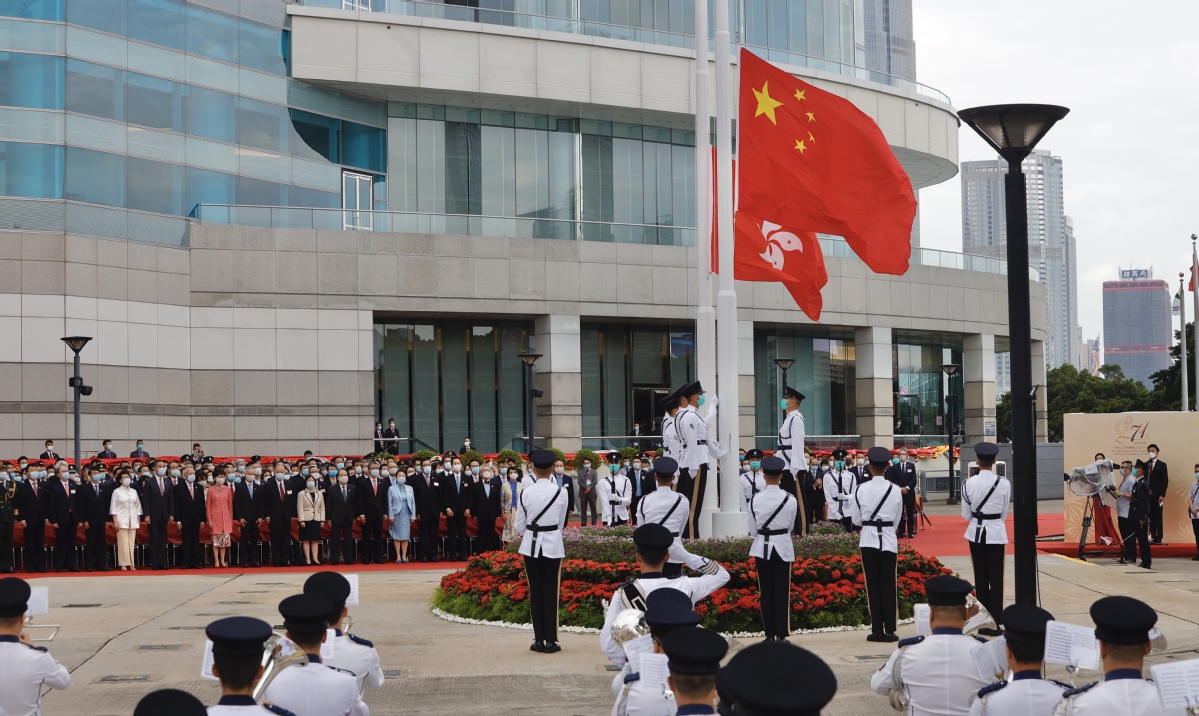 Kenneth Fok Kai-kong, a Hong Kong member of the 13th Chinese People's Political Consultative Conference National Committee, said on Friday that "patriots governing Hong Kong" is natural and logical.
"Can you imagine someone without the best intent or, as we saw, with malicious intent in charge of the everyday lives of Hong Kong people? It will be disastrous and counterintuitive to say the least," he said.
Fok said the intent of "one country, two systems" principle was to ensure the prosperity of HKSAR after its return to the motherland.
"In order for this to truly happen, we need patriots to govern Hong Kong. HKSAR has been established for over 24 years now, it is very unfortunate that we haven't achieved true governance by patriots yet," he added.
Fok also rebutted media reports that said the Hong Kong electoral system improvement was a measure to crack down on opposition voices.
Hong Kong is a very open city with free flow of ideas. Free speech is protected by basic law as long as it does not infringe the national security interests, he said.
He said he believed that under the improved electoral system, different voices would be encouraged and would be welcomed.
"But these voices should have the best interest and intent for Hong Kong and its development," he added.
If you have any problems with this article, please contact us at app@chinadaily.com.cn and we'll immediately get back to you.