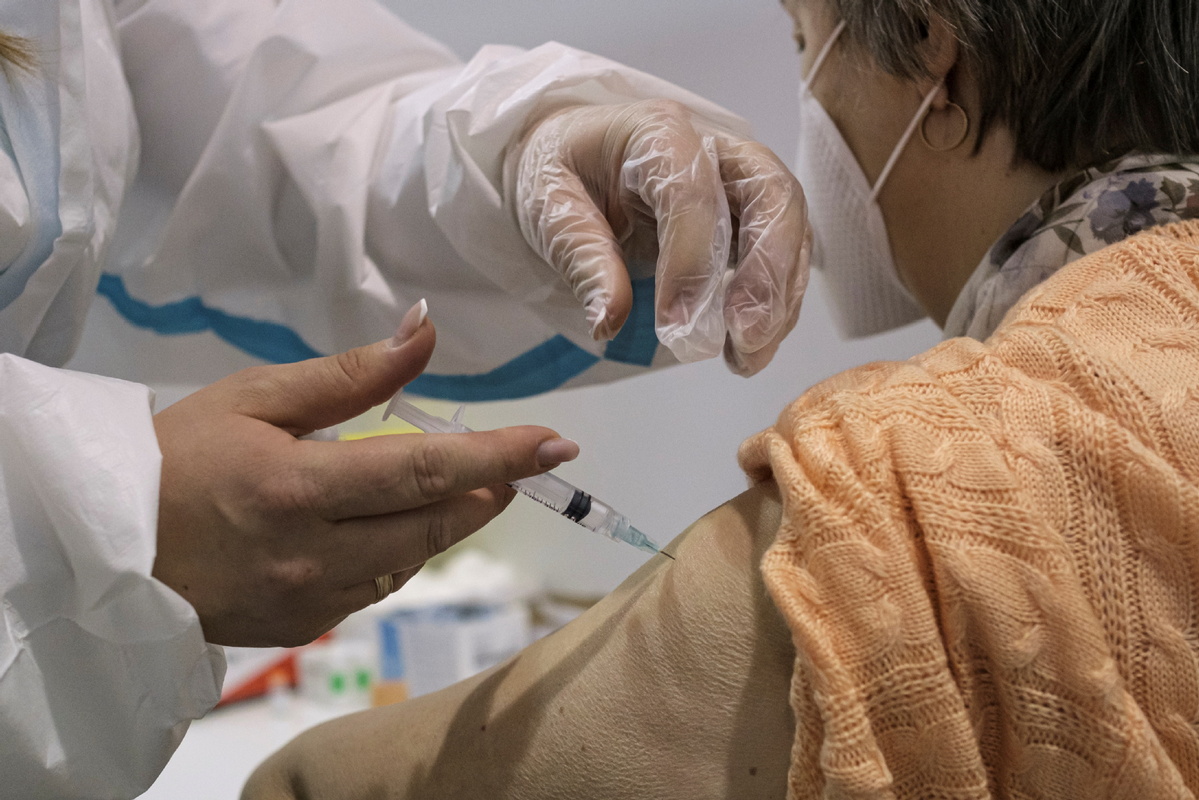 The World Health Organization says it is assessing vaccines by Chinese producers for possible use in the COVAX global vaccine program.
Mariangela Simao, the WHO's assistant director-general for Access to Medicine and Health Products, said on Friday the Chinese vaccine producers Sinopharm and Sinovac have sent full doses to the WHO for emergency use and these will be inspected this week.
"So they are being assessed right now," she told a virtual news conference in response to a question about the prospect of Chinese and Russian vaccines being included in the COVAX facility.
Seth Berkley, chief executive of Gavi, the Vaccine Alliance, said: "We will consider any vaccines for inclusion in COVAX, assuming they add value to the portfolio, assuming that there is transparent data on safety and efficacy, and that we can come up with a reasonable price point and supply allocation that makes sense," he told the news briefing.
A spokeswoman for China's Foreign Ministry, Hua Chunying, said last week that Sinopharm, Sinovac and the Chinese vaccine developer CanSino Bio have submitted applications to COVAX, which China joined months ago.
"China is willing to contribute to the realization of vaccine accessibility and affordability in developing countries through COVAX," Hua said.
Xinhua News Agency reported on Thursday that Sinovac is ramping up the production of Corona-Vac, an inactivated COVID-19 vaccine, to ensure global supply.
Global orders
"Sinovac has received vaccine orders from Brazil, Chile, Indonesia, Turkey and other countries and regions, and we are making every effort to expand production capacity," said Yin Weidong, chairman and chief executive of the company.
The Sinovac vaccine has been approved for emergency use in several countries, including China, Brazil, Chile and Indonesia, Yin said.
On Friday COVAX announced the signing of an advance purchase agreement for up to 40 million doses of the Pfizer-BioNTech vaccine. Additionally, it said that pending WHO emergency use listings, nearly 150 million doses of the AstraZeneca/Oxford vaccine are expected to be available before the end of March.
"COVAX is therefore on track to deliver at least 2 billion doses by the end of the year, including at least 1.3 billion doses to 92 lower-income economies in the Gavi COVAX AMC," it said. Gavi COVAX AMC is the initiative to supply vaccines to 92 economies.
"Together, these announcements mean COVAX could begin delivering doses in February, provided we can finalize a supply agreement for the Pfizer/BioNTech vaccine, and emergency use listing for the Astra-Zeneca/Oxford vaccine," the WHO Director-General Tedros Adhanom Ghebreyesus told the briefing on Friday.
Tedros welcomed a US commitment to support the ACT Accelerator and to join COVAX. ACT Accelerator is a WHO-led global initiative to develop, produce and equitably distribute COVID-19 tests, drugs and vaccines.
If you have any problems with this article, please contact us at app@chinadaily.com.cn and we'll immediately get back to you.