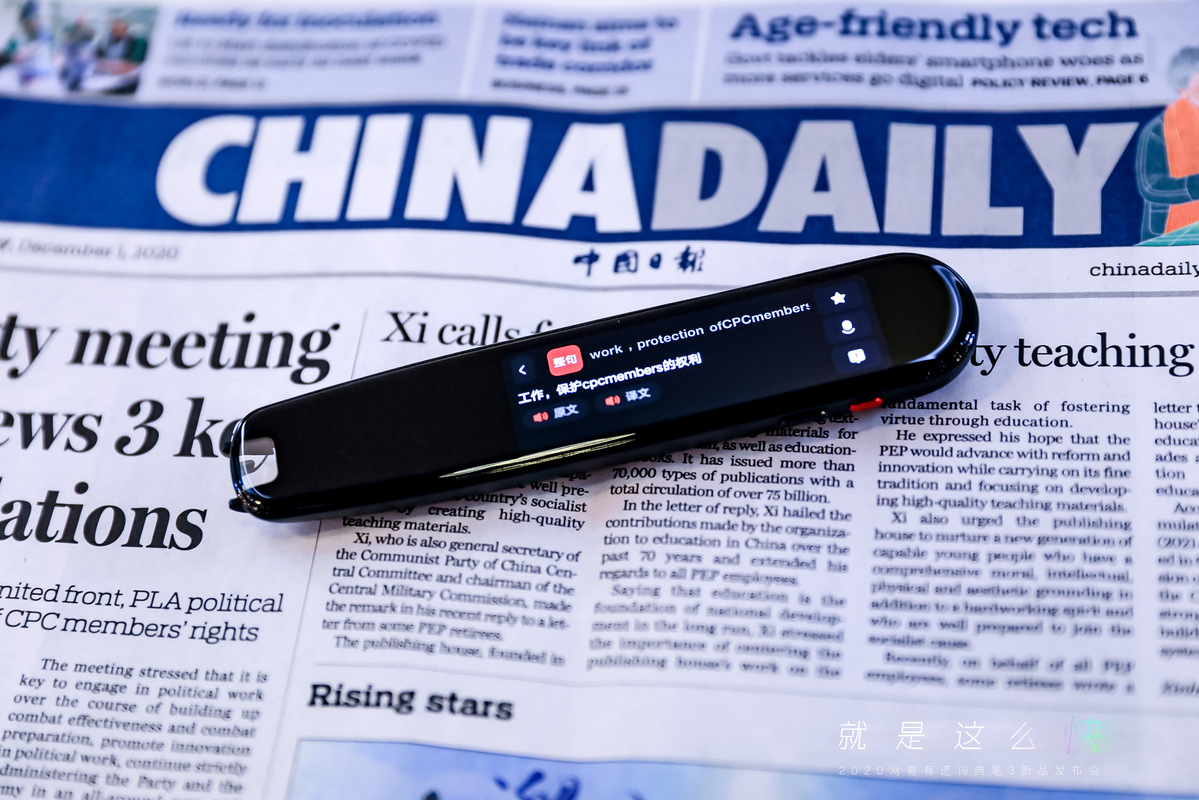 NetEase Youdao, the online education brand of Chinese tech leader NetEase Inc, launched its latest dictionary pen on Tuesday as the firm scrambles to leverage its technological prowess to tap more consumers.
The third-generation Youdao Dictionary Pen is an intelligent translator. With an average accuracy of 98.3 percent, the gadget is able to offer a "click and check" experience where users can search for a translation instantly with a simple click.
"As the world's first such function, the 'click and check' makes searching a word as fast as a blink of an eye, which will be even faster than expected," said Wu Yinghui, senior vice-president and product manager of NetEase Youdao.
According to Wu, the company has cooperated with many industry-leading publishing organizations to adapt some classic picture books for the technology, including the popular "Disney English graded readings".
This gives the new interactive reading function of the translator a three-dimensional feel to younger consumers, Wu said.
NetEase Youdao focuses primarily on educational products to improve the efficiency of learners. Its e-dictionary has gained momentum in China.
"Every technology must have an application scenario, and should understand what kind of scenario it is," said Ding Lei, CEO of NetEase.
"Technology is not the threshold for internet companies. Scenarios where the application generates value is the most important," he added.