Nation ranked 64th out of 131 countries studied in 2017, according to 2020 report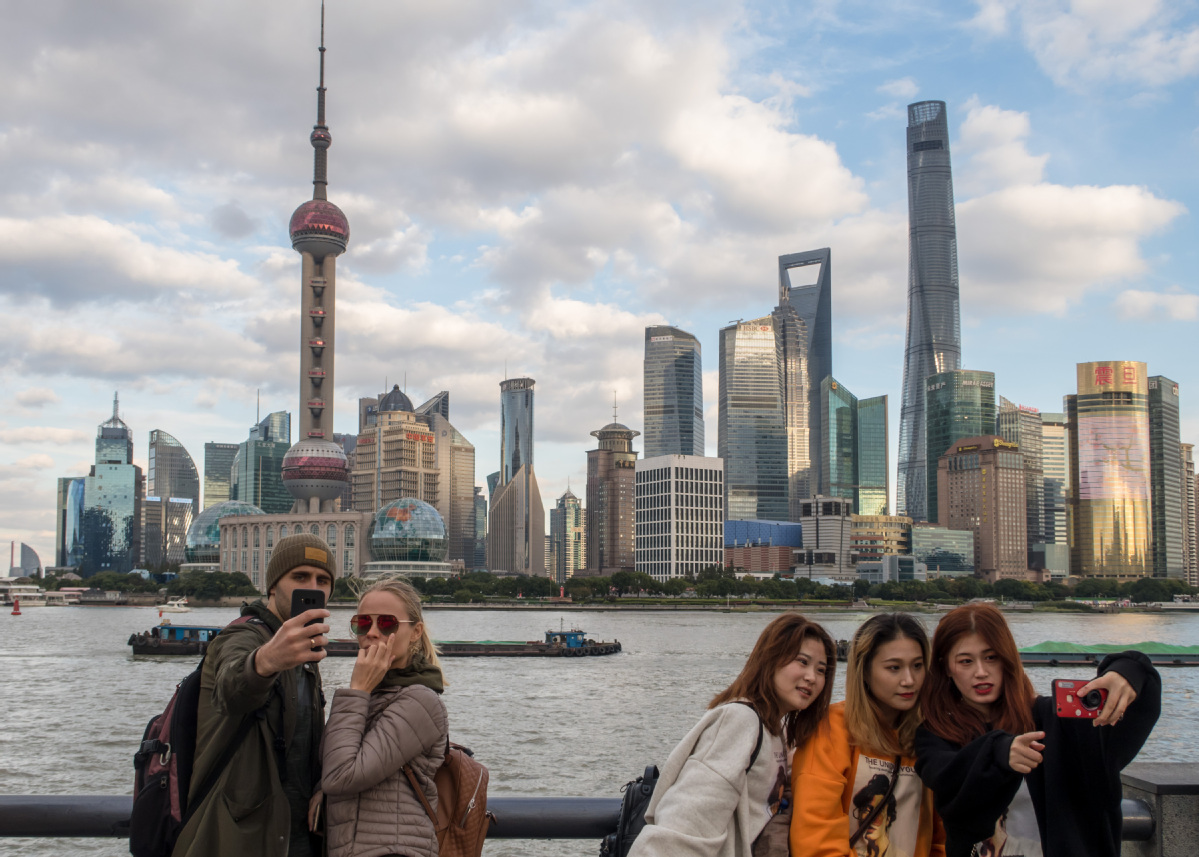 China was categorized as a mid-tier developing country in 2017 based on dozens of key indicators on modernization and development, but it has the potential to "basically achieve socialist modernization" by 2035, according to a report published on Thursday.
Among the 131 countries studied, China ranked 64th in terms of its integrated modernization level in 2017, according to the annual China Modernization Report 2020 published by the China Center for Modernization Research of the Chinese Academy of Sciences.
For metrics measuring industrialization, urbanization and governance, China ranked 48th among the examined countries. As for bench marks on science and technology, education, quality of life and economy, China placed 47th.
Between 2015 and 2018, among the 64 modernization indicators with sufficient data in China, the nation had 12 indicators that were at a moderately developed stage, while 33 were at an early developed stage and 19 were underdeveloped.
Zhao Xijun, an associate researcher at the center, said these figures show that China is catching up with developed countries in terms of modernizing its society and economy, but the gap remains substantial.
To qualify as a developed country, 60 percent of the modernization indicators must reach the developed level, and the country has to rank in the top 20 in the study."China's modernization indicators are developed unevenly," Zhao said.
Last month, the Communist Party of China Central Committee proposed a set of long-range objectives in a development plan for the country to basically achieve socialist modernization by 2035.
The proposals aim to modernize the many facets of society, including the economy, agricultural sector, tech industries, urban development and China's system and capacity for governance.
The 2020 report defines "basically achieve socialist modernization" as China's overall modernization level ranking between 21st and 40th among the 131 countries. However, this criterion is subject to change as it was calculated based on standards in 2015.
He Chuanqi, director of the China Center for Modernization Research, said the report lists 100 key measurements to evaluate modernization, which are divided into six broad categories: economy, society, politics, culture, environment and living standards.
From 1960 to 2018, China saw an increase in 56 out of 100 indicators, such as per capita GDP, research spending, potable water and the processing rate for water and urban waste.
Meanwhile, 13 indicators including the infant mortality rate and the proportion of population experiencing absolute poverty and malnourishment saw a decrease over the same period. Lower scores among these indicators typically signal socioeconomic development.
However, some areas, such as the rising number of elderly, decreasing birthrates, growing energy consumption per capita and obesity among children, are issues that warrant more attention and research, He said.
"These indicators highlight the remarkable complexity of measuring and studying modernization on a national scale," He said.
"China has been championing modernization as a slogan for more than six decades, but people's understanding and definition of this topic can vary significantly."
"By closely examining these criteria and measures, we can turn the slogan into science and science into concrete, practical actions," he said, adding China will need more data and quantitative analysis, especially at the local level, to accurately assess the results of modernization.
By 2035, of China's 34 administrative divisions-which includes 23 provinces, four municipalities, five autonomous regions and two special administrative regions-nine are estimated to become developed regions, he said.
Twelve regions are set to become moderately developed, and 13 will reach the early development stage.