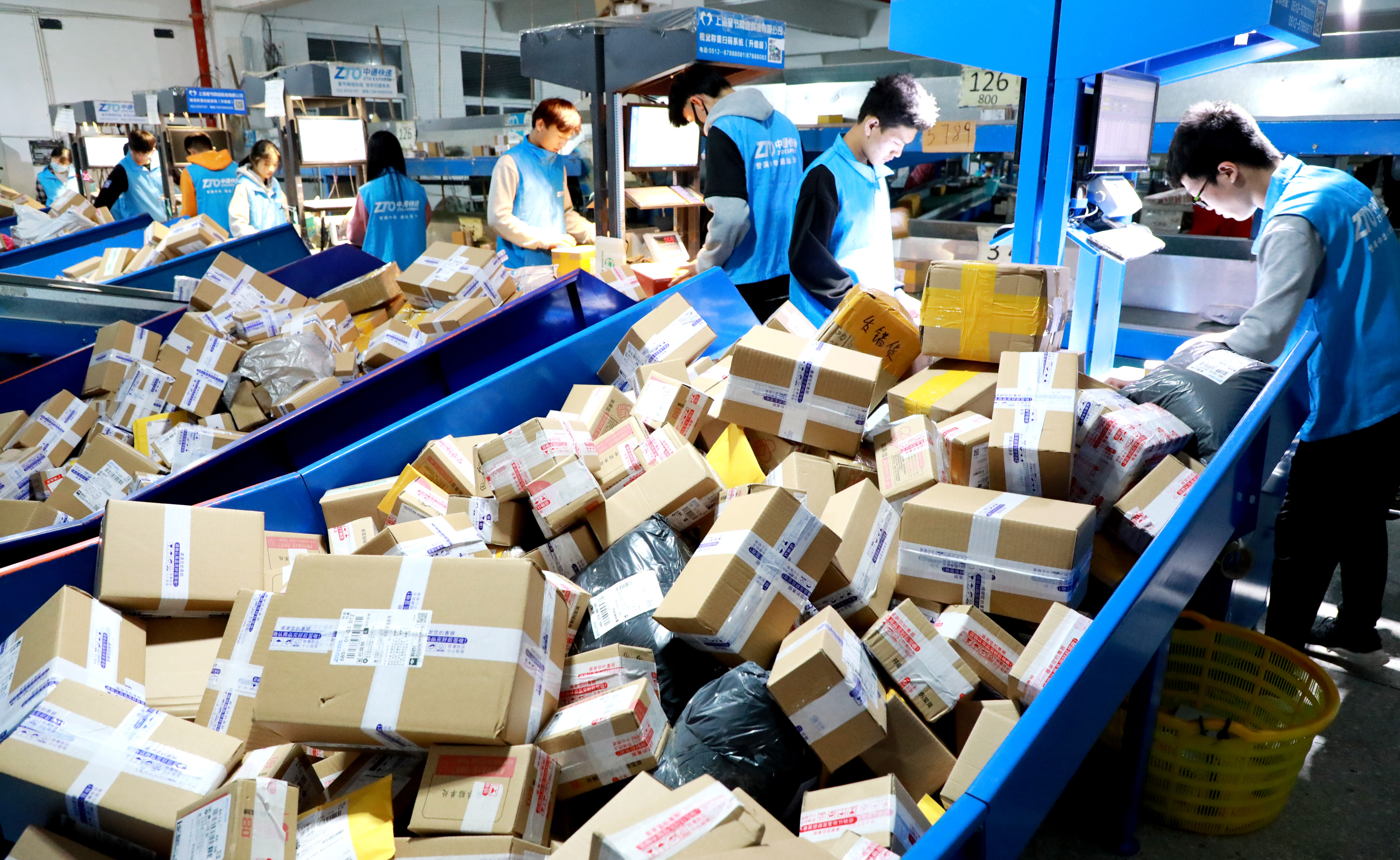 The express delivery industry has shown a resurgence over the just-completed long holiday period thanks to a strong recovery in consumer demand, the State Post Bureau said in a news release on Friday.
Data from the bureau shows that over the eight-day break, about 1.82 billion parcels were received nationwide, up 53 percent year-on-year.
Parcels sent during the holiday stood at 1.8 billion, a year-on-year increase of 63 percent.
Online sales of products including food, daily necessities and electronic devices saw sharp rises over the holiday as consumer demand jumped after COVID-19 increasingly came under control on the Chinese mainland, the bureau said.
Companies that offer delivery services also introduced tailored services during the holiday when consumption of specialty festival gifts and goods surged. They also improved services in the countryside, thus improving the lives of rural residents.
The nation's express delivery industry has continued to grow at a fast rate after it turned to positive growth beginning in February. The bureau said that the growth has been sustained at around 30 percent.
An earlier report from the bureau said that in the first half, revenue from the sector stood at over 382 billion yuan ($57 billion), marking a rise of 12.6 percent year-on-year. Parcels collected and delivered during the period were about 33.88 billion, 22.1 percent higher than the same period of 2019.