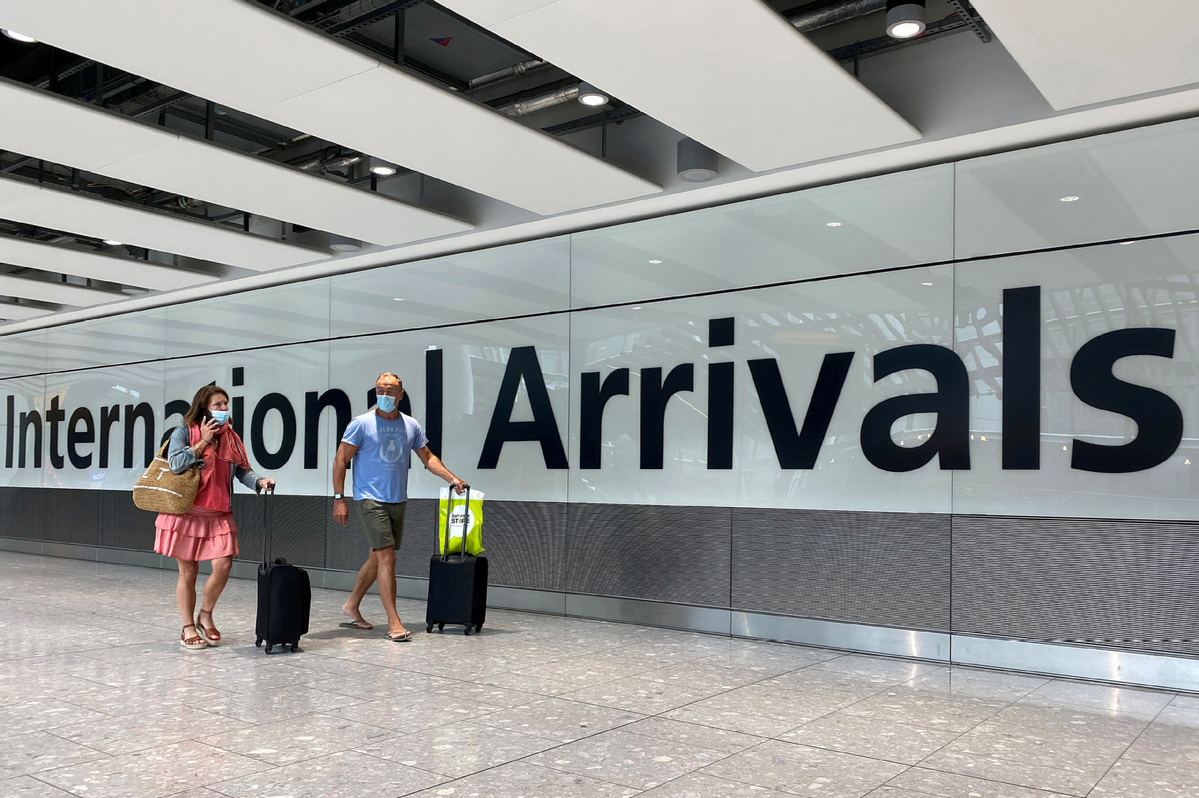 China will start direct international flights from low-risk countries to Beijing starting on Thursday as a result of sound preparations to curb the potential risk of imported COVID-19 cases, a senior municipal official said on Wednesday.
Beijing will resume direct flights to the capital from eight countries-Thailand, Cambodia, Greece, Denmark, Pakistan, Sweden, Austria and Canada, Xu Hejian, spokesman for the Beijing municipal government, said at a news conference on Wednesday.
The total number of passengers arriving on those direct flights will be capped at around 500 per day at the beginning and gradually raised to 1,000 after a test run, he said. The total number of arriving flights should be no more than five daily.
"The passengers should be citizens of those foreign countries or Chinese people who are traveling back from those countries," he added. "People from third countries should not take those flights as a transfer to Beijing."
To ensure the safety of passengers and residents in Beijing, full preparations have been made to handle the flights. Passengers without a negative nucleic acid test result or who fail to pass a temperature scan won't be able to board.
After arrival in Beijing, passengers will be taken to designated hotels for a 14-day centralized quarantine, said Gao Xiaojun, spokesman for the Beijing Municipal Health Commission.
"The ones who have symptoms such as a cough or fever will be taken to a hospital for further medical checks and treatment," he said.
Gao said Beijing Ditan Hospital, affiliated with the Capital Medical University, which treated all local COVID-19 patients during the cluster related to the Xinfadi market in June, will be the designated testing hospital for outbound passengers when the flights first resume.
"The hospital is equipped with facilities that can provide test results in half an hour, which will help screen out risk effectively and rapidly," he said.
Beijing residents returning from those countries via direct flights will need to have another 7-day health monitoring period at homeafter the 14-day quarantine, said Tian Tao, an official responsible for community epidemic control in city's anti-virus work group.
"They should report their health condition according to community regulations," he said. "Passengers who stay in hotels in Beijing must provide a negative nucleic acid test after the quarantine."
In March, China ordered all international flights to Beijing to be diverted to other airports as their first port of entry, as the capital beefed up curbs on imported cases. The Civil Aviation Administration said it would reimpose such curbs if more than three passengers test positive upon arrival, and load factors on such flights would be strictly controlled.
The China International Fair for Trade in Services, the first large international event to be held in Beijing since the COVID-19 outbreak, will start on Friday.
Wuhan, in Hubei province, will resume international flights in mid-September after a seven-month suspension, officials said. Several foreign carriers have applied to restart flights linking Wuhan to Seoul, Bangkok, Kuala Lumpur, Manila, Hanoi, Sihanoukville, Tokyo, Jakarta and Singapore.
Zhou Lihua in Wuhan contributed to this story.