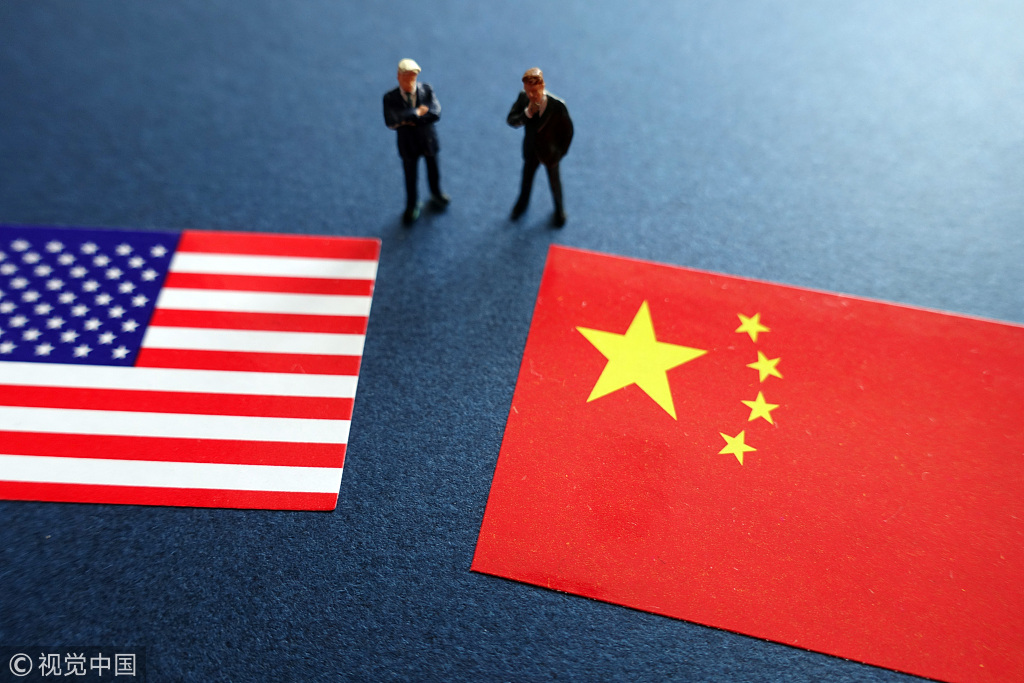 Almost 50 years ago, the world welcomed the end of estrangement between China and the United States when US president Richard Nixon made his historic China visit in 1972. That visit eventually resulted in the establishment of diplomatic relations between the two countries in 1979, and more than 40 years of engagement in many fields.
But on July 23, in a speech delivered at the Richard Nixon Presidential Library and Museum in Yorba Linda, California, US Secretary of State Mike Pompeo appeared to pronounce the engagement policy initiated by Nixon a dismal failure.
"The kind of engagement we have been pursuing has not brought the kind of change inside of China that President Nixon had hoped to induce," Pompeo told his audience.
The speech also came amid escalating diplomatic tensions between the two nations as the administration of US President Donald Trump ordered the closure of the Chinese consulate in Houston. China retaliated by shutting down the US consulate in Chengdu, Sichuan province.
Now a central figure from Nixon's historic China trip in 1972 says he wants to get the facts straight, dismissing the speech as not one on foreign policy but rather part of the election rhetoric of domestic politics in the US.
" (Pompeo) mischaracterized what Nixon had said in 1967," said veteran US diplomat Charles Freeman Jr, who was the main interpreter for Nixon during his 1972 China visit and has since been devoted to US-China relations.
In an article published by Foreign Affairs in 1967, Nixon declared: "We simply cannot afford to leave China forever outside the family of nations. … The world cannot be safe until China changes. Thus, our aim should be to induce change."
"What he meant by that, very clearly, was the international posture by China. The world had to change to react to Soviet aggression and threats against China and against the world," Freeman told China Daily in an exclusive interview via video link on Friday.
" (Nixon) did not mean that China had to change internally, which Mr. Pompeo is now demanding. He (Pompeo) is in fact calling for regime change in China, which is something very close to a declaration of war," Freeman warned.
In his speech, Pompeo continued to attempt to differentiate the Communist Party of China from the Chinese people, calling on the people to alter the Party's direction.
"It totally misunderstands the relationship between the Party and the public, or the public and the Party, which is not one of antagonism," Freeman said.
"For the most part, Chinese seem to be reasonably content to let the Party run things. Of course, there are people who are not content. Every society has that phenomenon. But to try to aggravate, it's exactly the same as interfering in the democratic elections in the US would be," he said.
Freeman addressed some of the misperceptions about China in the current political environment.
"People say our purpose was to democratize China, but that was never the purpose," Freeman said.
"They said engagement failed, but they do not understand the US and China's cooperation in the Cold War helped to bring the Cold War to an end. They said we helped our great enemy China to develop. But they do not understand we benefit greatly in many ways from China's development," Freeman added.
Freeman said he worries deeply about the hostility toward China in the US administration.
"China is being used as the whole-purpose scapegoat. What is different this time is that the China hawks in the administration have managed to run this campaign with propaganda (and) demonize China across the whole country," he said, adding that picking a fight with China will lead to both sides losing.
"This is not a replication of the Cold War. It's something much more dangerous, and the outcome is much less certain. Much of what we are doing, which we think favors us, is actually going to work to the advantage of China. I don't believe this is a zero-sum game," he said.
Freeman said the US should address its own domestic problems and work on economic competitiveness rather than try to hold China down or push it back, which he called a "very stupid and counterproductive idea".
He views the closure of the Chinese consulate in Houston last Friday as "very unwelcome to people in Texas who have become accustomed to the consulate, valued its presence, and I think could be very sorry to see it go".
He also said that he found the Chinese response hopeful.
"China has not given in to public rage, it has kept a cool head," Freeman said. "It has chosen to do something that can be reversed.… So this tells me that China still hopes to revive the relationship if there's an opportunity to do so,… but it would be difficult given all the damage that has been done," said Freeman.
Zong Yi in Washington contributed to this story.
If you have any problems with this article, please contact us at app@chinadaily.com.cn and we'll immediately get back to you.