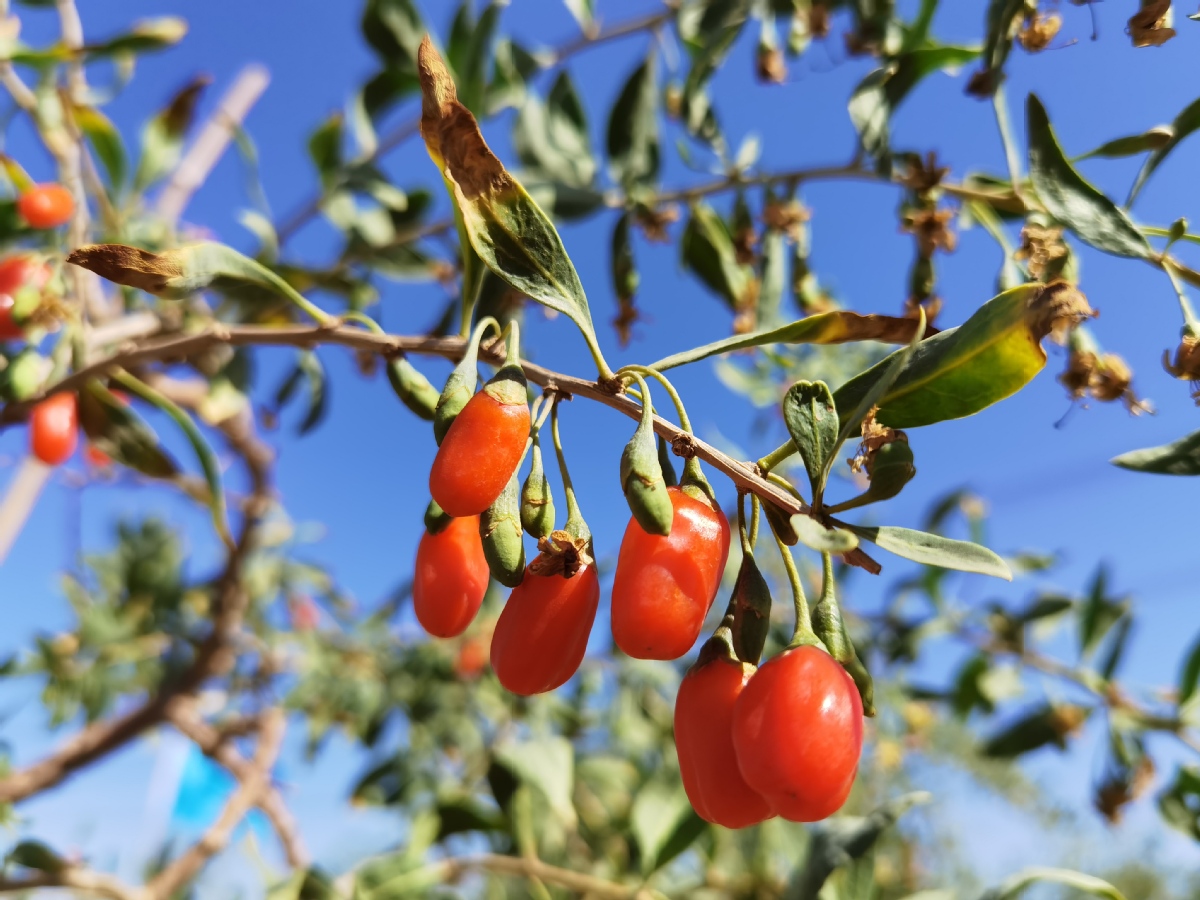 Ma Lianghua, a 36-year-old villager in Wuzhong city in Ningxia Hui autonomous region, started picking Chinese wolfberries at 7 am on Friday.
The trees, whose average height is one meter, are filled with red Chinese wolfberries in the Hongsibao Chinese wolfberry base in the city's Dahe township.
Ma is one of 80 skilled workers hired by the base to pick the first batch of ripe Chinese wolfberries this year, said Ma Tao, the person in charge at the base.
On average, a worker can pick 35 kilograms of Chinese wolfberries a day. The output of the first batch of Chinese wolfberries is low and they are highly coveted as a result, Ma Tao said.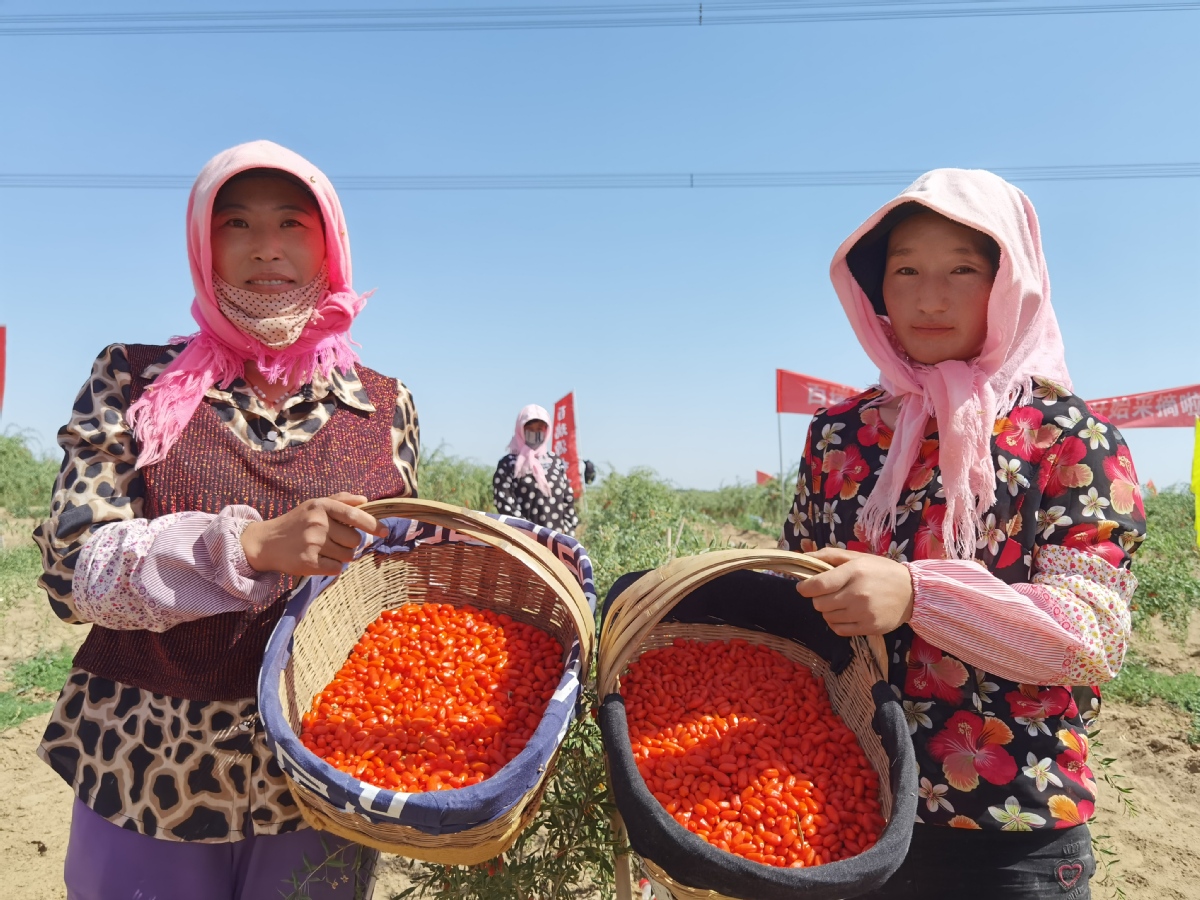 The period for picking the first batch of Chinese wolfberries in the 400-hectare base is only five days, and the output is expected to be 50 tons, he said.
Fu Xia, 48, has been a Chinese wolfberry picker at the base for three years.
"I started picking them at half past seven and my basket was full three hours later," Fu said. "I would pick more than 50 kilograms of Chinese wolfberries a day and earn about 150 yuan ($21)."
Ningxia's Chinese wolfberry growing area surpasses 60,000 hectares and accounts for more than 50 percent of China's total.
It will witness the full bearing period of the fruit after the first batch is picked.
Huang Zhiling contributed to the story.