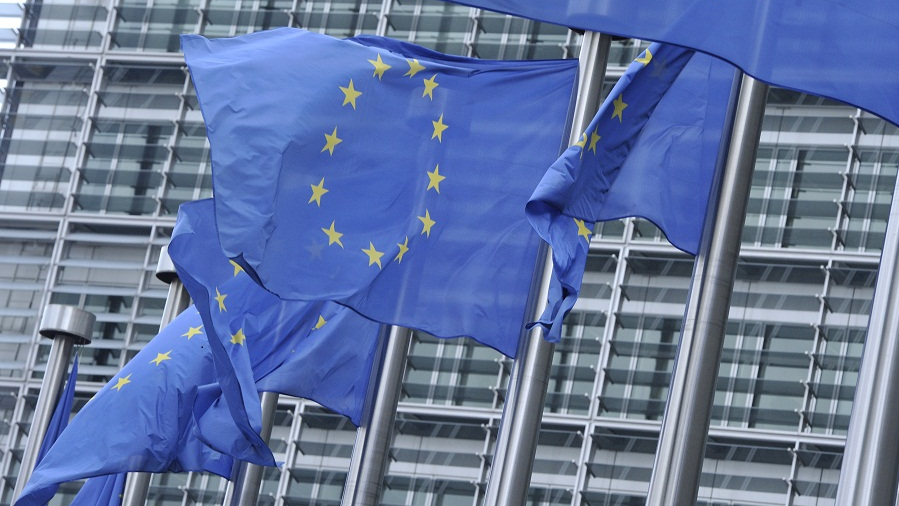 Editor's Note: May 6 marks the 45th anniversary of diplomatic relations between the European Union and China, established on May 6, 1975. China and Europe should further strengthen ties, especially considering the global pandemic. Two experts share their views with China Daily's Wang Kan. Excerpts follow:
The novel coronavirus outbreak is reckoned as a non-traditional crisis for humankind, in particular with collateral damage and negative externalities in other sectors, with economic and trade growth being hit severely. In regards to healthcare and disease prevention and containment, the Chinese government and the European Union set up a cooperation mechanism to deal with non-traditional security risks like infectious disease.
To mitigate the impact of the epidemic, it is necessary that China and the many EU member countries stand with and support each other to overcome the outbreak, such as sending medical staff, donating healthcare material and sharing virus containment experience.
Therefore, to jointly combat the epidemic and uphold their comprehensive strategic partnership, China and the EU should uphold humanistic principles, a token of their tremendous efforts to resolve this difficult situation.
In general, although there is some variety as to the methods used to fight the virus, China and many EU member countries have demonstrated an interest in cooperation in the global battle against the outbreak.
Collaboration between China and the EU in the fight against the epidemic will also be important to global governance systems, and can help maintain multilateralism in the world.
Ding Chun, director of the Center for European Studies and Jean Monnet chair at Fudan University.
Healthcare cooperation between China and the EU will undoubtedly be a new priority. For example, epidemic prevention and control and vaccine trials will become emphasized for bilateral communication.
Though industrial chains have encountered headwinds, medicinal and epidemic containment production will boost China-Europe economic and trade cooperation. In particular, the China-EU investment deal negotiation will be injected with new energy so as to catalyze the process, which can create a favorable atmosphere for cooperation in other fields.
Moreover, Chinese support for European countries will improve China-EU ties.
He Zhigao, researcher at the Institute of European Studies, Chinese Academy of Social Sciences.
The views don't necessarily represent those of China Daily.
If you have any problems with this article, please contact us at app@chinadaily.com.cn and we'll immediately get back to you.