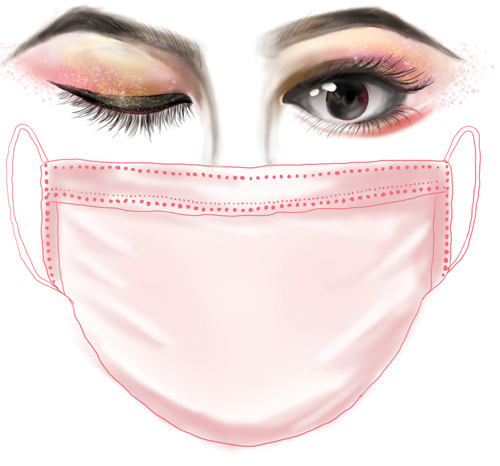 [Photo by Liu Lunan/China Daily]
Many women can barely remember the last time they wore makeup since the COVID-19 pandemic, especially since they typically put on facemasks when they leave home.
PR officer Yan Lingbo says she used to spend 20 minutes applying powder, blush, eyeliner, mascara and lipstick before heading to the office. But the Beijinger now spends only about five minutes on the exposed parts of her face.
Shanghai resident Pan Haozhen says she has simplified her makeup routine since she isn't meeting clients face to face.
Now, the marketer uses just sunscreen, eyebrow powder and face powder.
She expects to wear a facemask throughout 2020 and has enough cosmetics to last until next year.
"Wearing a mask all day isn't comfortable, especially when it gets hotter," she says.
She plans to spend more on skin care than makeup, she says.
But she will restart her full cosmetics routine if face-to-face business resumes to "show respect … and professionalism".
Reduced social contact amid the epidemic resulted in cosmetics' purchasing frequency decreasing by 40 percent between Jan 24 and Feb 21, data from consultancy Kantar Worldpanel China show. Offline sales' drop was greater.
Although the outbreak is essentially under control in China, people still wear facemasks in public and are cautious about in-person contact, which has reduced consumption, says Kinsey Jin, senior account manager of the company.
"Since Chinese people have become more aware of hygiene and health, the habit of wearing facemasks may last after the epidemic," she says.
This may mean eye makeup and skin-care products will continue to flourish. Their sales in mid-March were similar to the same period last year, Jin adds.
"Essential tips for facemask makeup" had received 110 million views and generated about 50,000 discussions on Sina Weibo as of early April.
About 8.2 million netizens watched livestreams on the topic on Taobao on Feb 19.
The number of articles about "facemask makeup" on Xiaohongshu, a Chinese fashion and lifestyle-sharing platform, surpassed 20,000.
Cosmetics giant L'Oreal Group says its sales saw an obvious rebound in China in March.
Perfect Diary told news portal Jiemian that sales of its star products stayed strong in March. Chinese online group discounter Pinduoduo says in a report in late February that eye-shadow compact ranked third among products purchased by white-collar workers, after facemasks and hand sanitizer.
Taobao says that lipstick sales grew 300 to 700 percent in late February.
"The demand for cosmetics is not reduced," L'Oreal China president and CEO Fabrice Megarbane says.
"On the contrary, many people have regarded beauty as a way to gain comfort and happiness during difficult times."
The company has developed online courses on makeup worn with masks and on skin care.
Shang Tao, a renowned cosmetologist and founder of makeup brand Wusawusa, says the ways masks cover people's faces have the "upsides" of drawing attention to the eyes while reducing other flaws.
He suggests using soft eye shadow, such as earth tones, rather than "aggressive" colors like red to avoid a sense of dissonance since there isn't lipstick to match.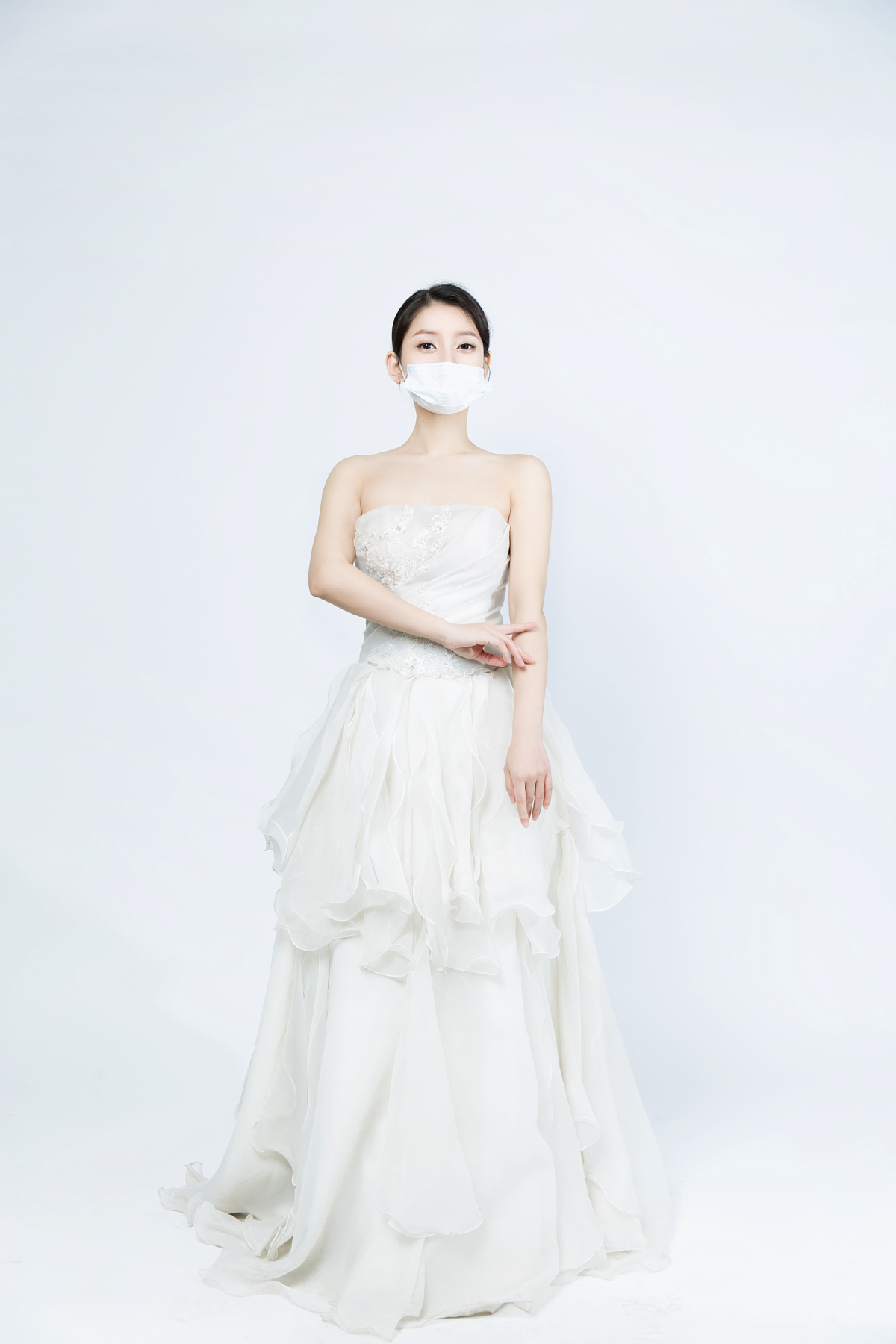 He also suggests against wearing much mascara and recommends light-colored masks.
Applying setting sprays is particularly essential to make the makeup last longer while wearing facemasks, he adds.
"It can create an image that's approachable, healthy and clean, and makes others feel comfortable," he says.
He says well-executed makeup can boost self-confidence, even with a mask.
"It's more of a personal spiritual issue, rather than something done for others' appreciation."
And it can prepare people for the unknown.
"What if the moment you take off the mask to take a sip of water is when you meet Mr Right?"
Yuan Minghui, training manager of Yuesai, a cosmetics brand under L'Oreal Group, agrees makeup can improve moods.
Yuesai organized a makeup competition for sellers in Wuhan, the hardest-hit area in the country, in February to ease their anxiety.
One participant says: "Looking at myself in the mirror with makeup makes me feel like life has returned to normal."
All of the brand's brick-and-mortar stores have reopened on the Chinese mainland.
Yuan says sharp eyebrows and black eyeliner can make eyes appear brighter and more energetic. Thinner foundation reduces skin damage.
She also emphasizes skin care.
"Wearing facemasks can cause skin irritation, including itching and redness. The moisture of their breath dampens the mask, which rubs against their faces. And it's easy to develop dry skin and acne since the skin can't 'breathe'."
She suggests skin care focused on moisturizing, treatment and nutrition.
Zhang Renzheng, operations director of Crane, a Beijing-based dealer of South Korean cosmetics, says the sales of skin-care products, including lotions, creams, essences and facial masks, recovered quickly in March.
The company's facial-mask sales increased by 100 percent in early March month-on-month, as people have more spare time to spend on skin health, he adds.
Chen Ke, senior partner and vice-president of consultancy Roland Berger China, says the epidemic's impact on China's cosmetics market is short term, and the tendency for long-term growth will remain strong because of consumption and supportive policies. And digital marketing, sales and branding are also advancing.
Contact the writer at chenmeiling@chinadaily.com.cn
If you have any problems with this article, please contact us at app@chinadaily.com.cn and we'll immediately get back to you.