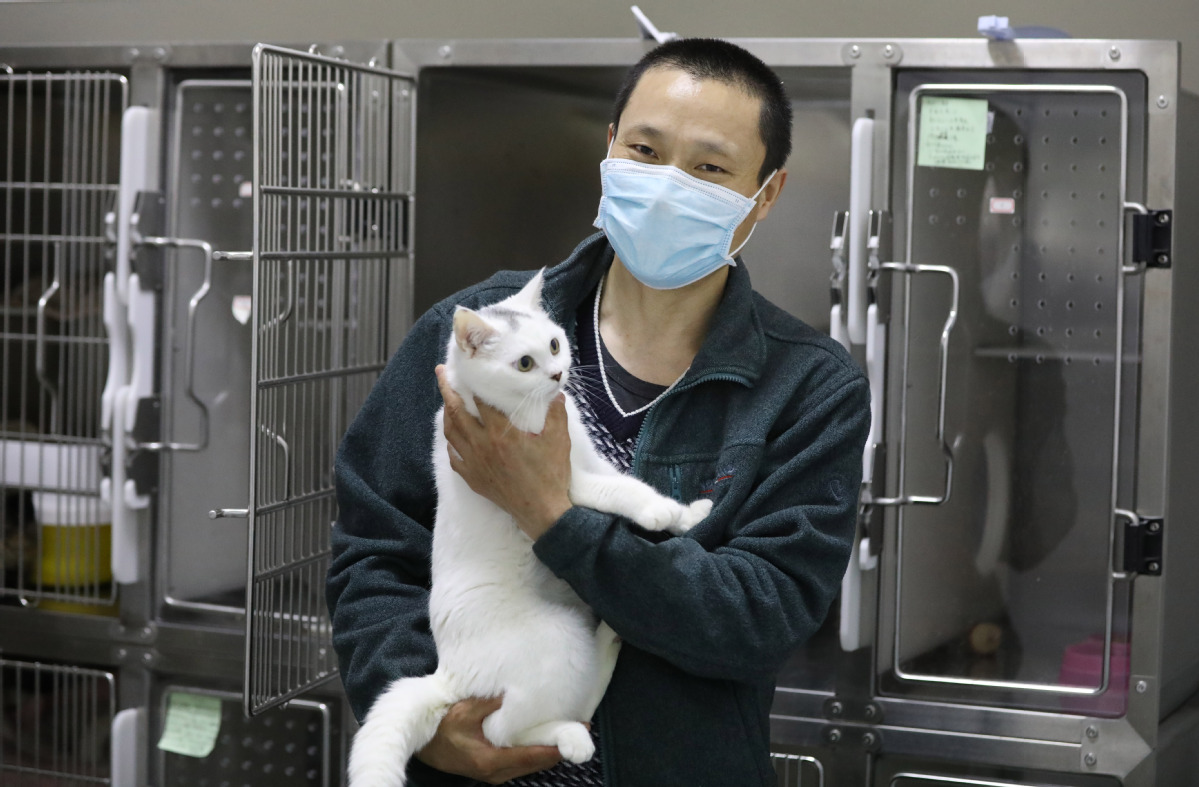 Veterinarian Gao Jindong usually serves in a managerial role at Model Veterinary Hospital in Wuhan, Hubei province, treating sick pets.
But since the lockdown of the city, he has become a nanny for the dogs and cats that have been left in the hospital's care since the Spring Festival holidays.
"Most of their owners are outside Wuhan and cannot come back to pick up their pets because the city was locked down in late January," Gao said.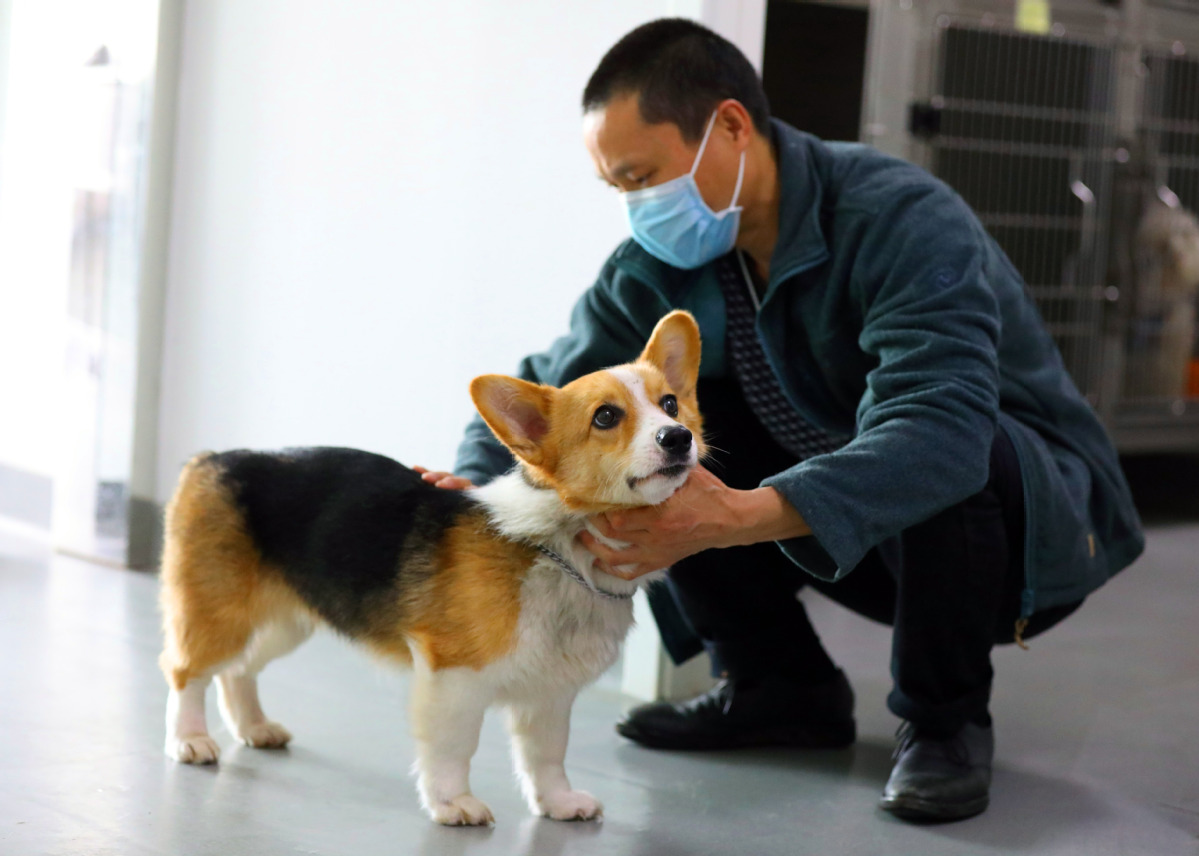 With the lockdown of Wuhan two days before the Spring Festival to contain the spread of the novel coronavirus, large numbers of migrant workers who left the city for the holiday before the lockdown have found it difficult to go back to Wuhan, as have employees working in the veterinary hospital.
Some of Gao's colleagues who are in Wuhan have also been unable to go to work due to the lockdown measures, he said.
"As there is no one else who can take care of the pets, I have to look after all of them. I cannot abandon them," said Gao, who is also vice-president of Wuhan Animal Science and Veterinary Medicine Association.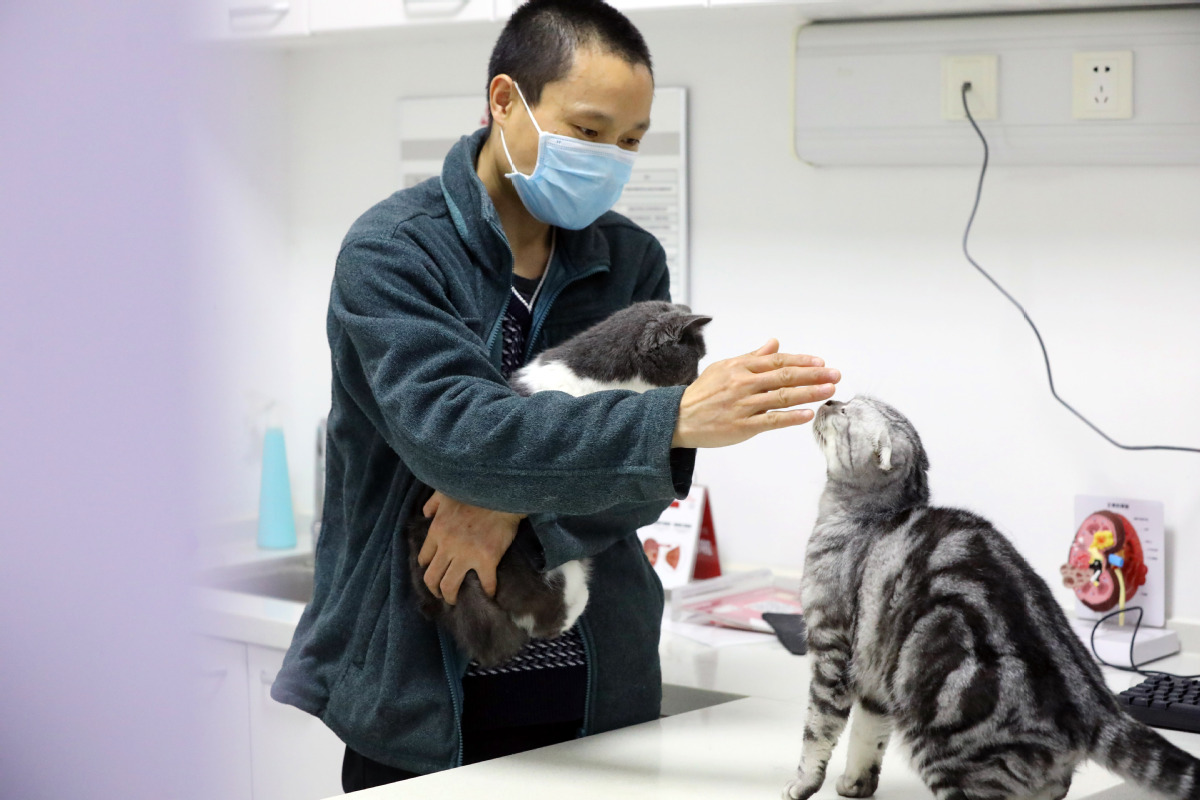 In Gao's hospital, there are 14 cats and five dogs entrusted to him by their owners, who had intended to get their pets back after a weeklong Spring Festival holiday. Gao also takes care of another dog and cat that he adopted.
To better take care of the pets, Gao has chosen to live at the hospital for the past two months so his life could be centered on them, he said.
Every morning, the first thing he does after getting up is feed the pets, after which he takes some of the dogs for a walk. Then he cleans and sterilizes the environment before cooking a meal. Sometimes, he gives drugs to pets if they display sicknesses such as diarrhea.
"Most of the pet owners keep in touch with me every day through mobile phone, and I show videos of their pets to them via WeChat so the owners can say hello to them," he said.
The owners send food for the pets through express delivery, he said.
"Cats, in particular, are demanding about food, and each cat may have a different kind," Gao said.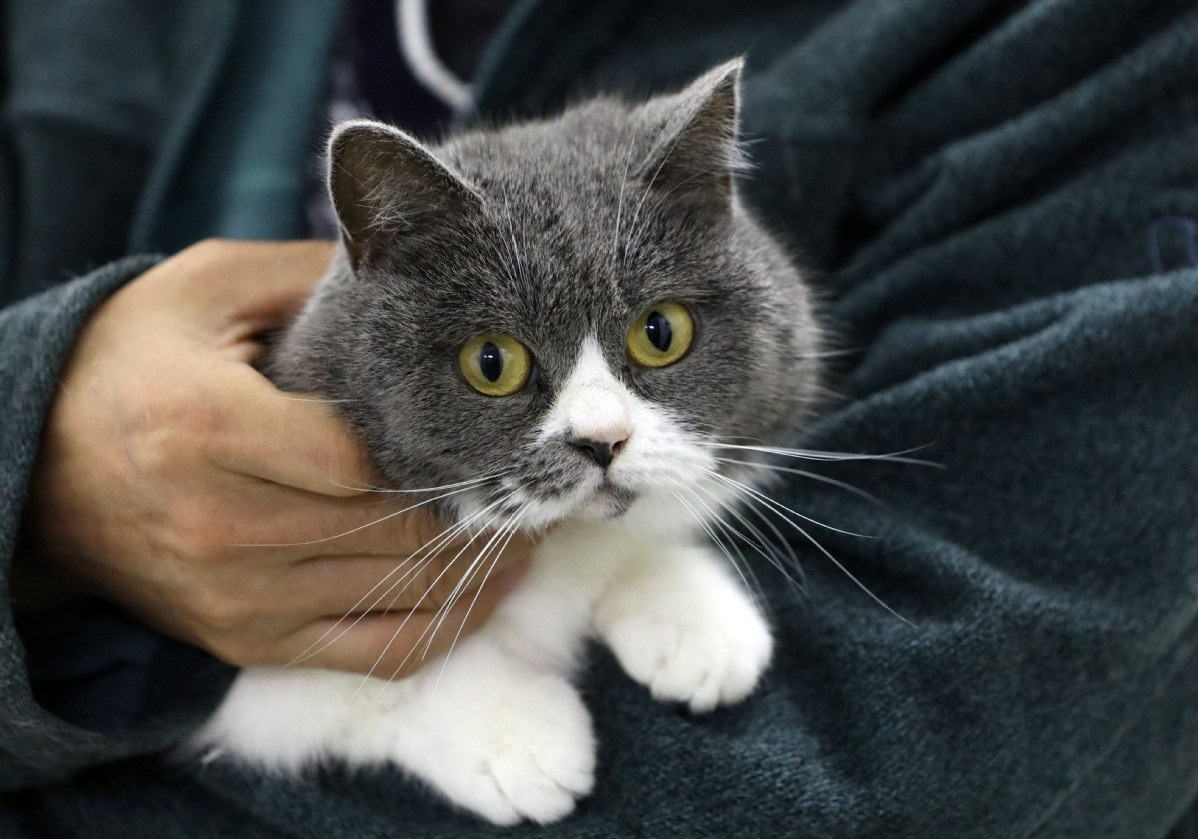 Transitioning from a veterinarian to a pet keeper was not difficult for Gao, but the most challenging thing for him over the past month has been the inconvenience caused by the lockdown.
"It is difficult to buy food because most shops are closed, and I do not have any helpers, so I have to do everything myself," he said. "Also, I feel very isolated living here alone, which could be psychologically negative for me."
To Gao's relief, more owners have recently managed to come back to Wuhan to collect their pets as lockdown measures ease.
"As far as I know, between 200 and 300 employees of veterinary hospitals in Wuhan have stayed in their hospitals during the lockdown to take care of pets," he said. "I have not heard of anyone abandoning a pet. Since we are doing the job, we must be responsible for the pets."