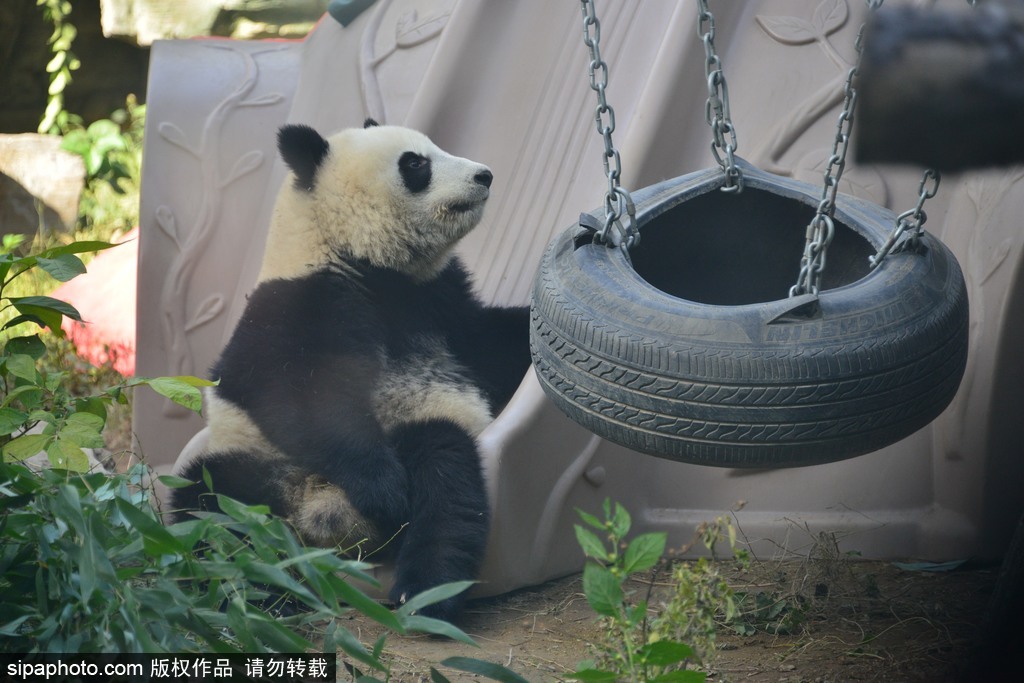 BEIJING A giant panda plays at the Beijing Zoo in the capital city of China on Oct 21, 2019. [Photo/sipaphoto.com]-- The Beijing Zoo, a popular tourist attraction in the Chinese capital, will partially resume operation from Monday, according to a notice issued by the zoo.
All outdoor tourist exhibits will be reopened to the public from 7:30 am to 5 pm, while indoor animal venues, science museums, exhibition centers and dining halls will remain shuttered, the notice said.
The zoo asked visitors have their temperatures measured upon arrival, wear masks and maintain a distance of no less than 1.5 meters from each other. Visitor numbers will be strictly controlled based on real-time monitoring data.
Visitors are also required to reserve tickets at least one day in advance on the zoo's account on social media platform WeChat, it said.
The century-old zoo has been closed to the public since Jan 24, the beginning of the Spring Festival holiday, after health authorities advised the public to stay indoors amid the coronavirus outbreak. It received more than 240,000 tourists during last year's week-long Spring Festival holiday.
The zoo has been posting articles, videos and photos of the animals being trained and fed on Chinese social media platforms since early February.
If you have any problems with this article, please contact us at app@chinadaily.com.cn and we'll immediately get back to you.