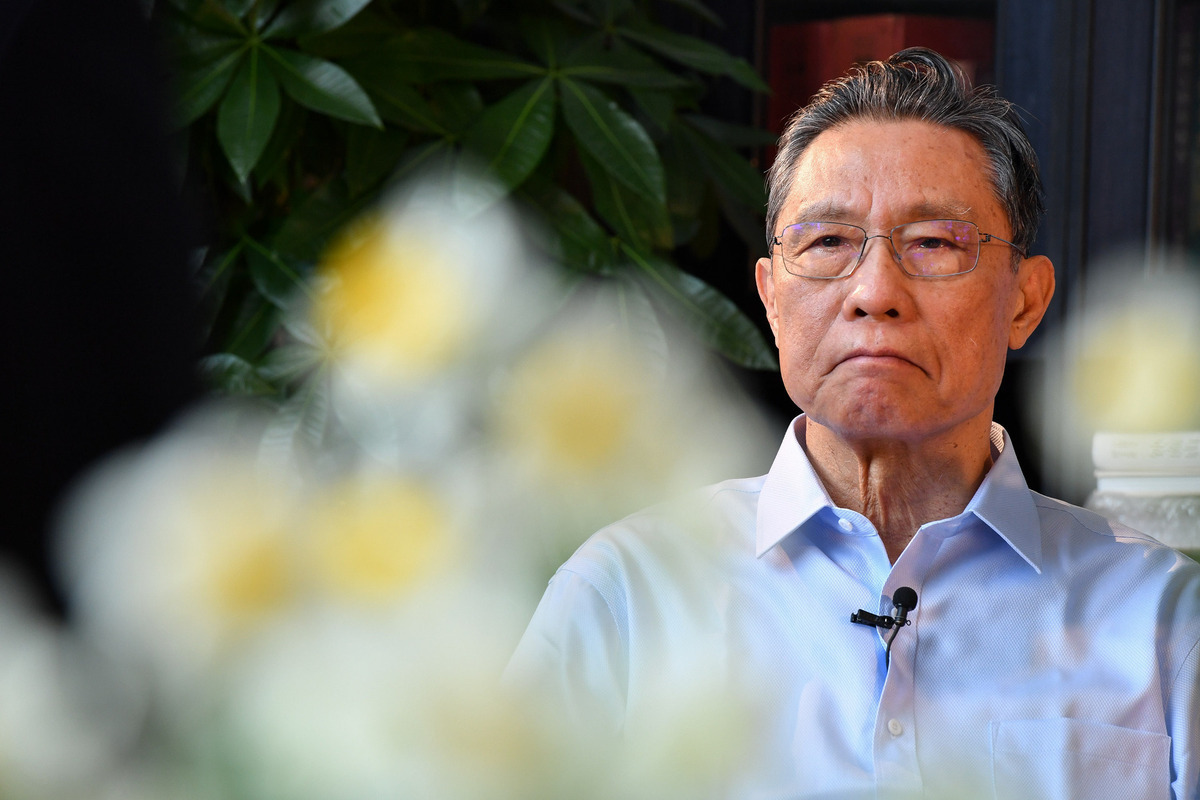 The global outbreak of novel coronavirus pneumonia will last at least until June, according to an expert, and the emphasis of China's fight will shift toward preventing the imported infections in the months to come.
Renowned respiratory expert Zhong Nanshan, an academician of the Chinese Academy of Engineering, urged Guangdong province, a major manufacturing center, to introduce more effective measures to prevent the deadly disease from being imported into the province in the months ahead.
"Guangdong has a large number of international events and exchanges and therefore should strengthen border inspection measures and introduce necessary isolation measures for people who arrive from the countries and regions hit by the epidemic," Zhong said during an online forum on Monday.
"Meanwhile Guangdong may provide support to the foreign countries and regions where the epidemic has struck hardest, including offering them protection, reagents and treatment technologies in the future."
As of Sunday, Guangdong's population of more than 115 million has had a total of 1,352 confirmed cases of COVID-19. Of those, 1,260 have recovered and have been discharged from hospitals.
If you have any problems with this article, please contact us at app@chinadaily.com.cn and we'll immediately get back to you.