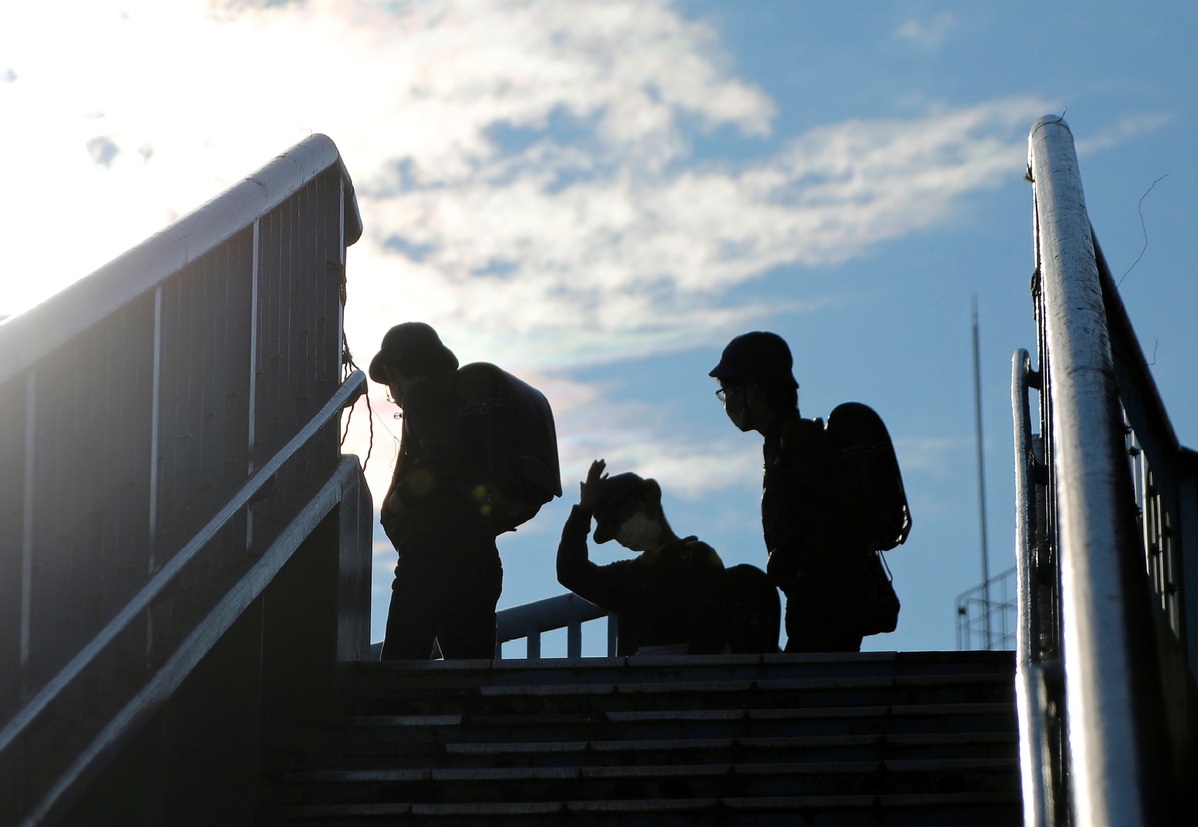 TOKYO - Japan's health minister Katsunobu Kato said on Friday there was a chance schools could be closed longer than one or two weeks, depending on the spread of the coronavirus outbreak.
Japanese Prime Minister Shinzo Abe on Thursday urged Japan's entire school system, from elementary to high schools, to close from Monday until spring break late in March to help contain the coronavirus outbreak.
"There could be a chance" schools could be shut for longer, Kato told parliament. "But the priority is to do what we can now," he said.
On Thursday, Osaka decided to close all public kindergartens, elementary and junior high schools from Saturday in a bid to prevent the spread of the novel coronavirus, after a female patient tested positive for the virus again after being discharged from hospital. It was the first time in Japan that a patient apparently cleared of the virus had subsequently tested positive.
The number of cases in Japan has now risen to more than 200.
Meanwhile, in Iran, another high-profile politician, Mojtaba Zolnour, the chairman of the Iranian parliament's national security and foreign affairs committee, said on Thursday that he had been infected with the coronavirus. Earlier, Deputy Health Minister Iraj Harirchi was confirmed infected.
Also, Iran confirmed seven more deaths from the virus, taking the total to 26, state media reported on Thursday.
In neighboring Pakistan, authorities detected the country's first two cases on Wednesday, days after Islamabad closed its land border with Iran. Both patients had a recent history of traveling to Iran.
Pakistan is screening all passengers coming from Iran at airports and land borders, and special isolation wards have been created for suspected cases.
Afghanistan also confirmed its first virus infection this week.
Afghan television and radio broadcasts have begun advising people on how to prevent transmission of the virus, while residents rushed to buy face masks-straining supplies and sparking a tenfold increase in the cost of a single mask at some pharmacies in the capital Kabul.
To make matters worse, the country's healthcare system is in tatters after more than four decades of war, with the few available hospitals focused mainly on basic care and trauma.
Separately, Iraq announced a new case of the virus in the country's capital Baghdad on Thursday, taking the total number of cases in Iraq to six.
The Iraqi health ministry said in a statement that a man contracted the virus after a trip to Iran, but was in "good health" in a Baghdad hospital.
The Iraqi authorities have taken a series of precautionary measures to prevent the spread of the virus after cases of the disease were confirmed earlier in the provinces of Najaf and Kirkuk.
As of Thursday morning, Bahrain had 33 confirmed cases and the authorities had halted all flights to Iraq and Lebanon. In Kuwait, the number of confirmed cases has risen to 43.
Agencies
If you have any problems with this article, please contact us at app@chinadaily.com.cn and we'll immediately get back to you.