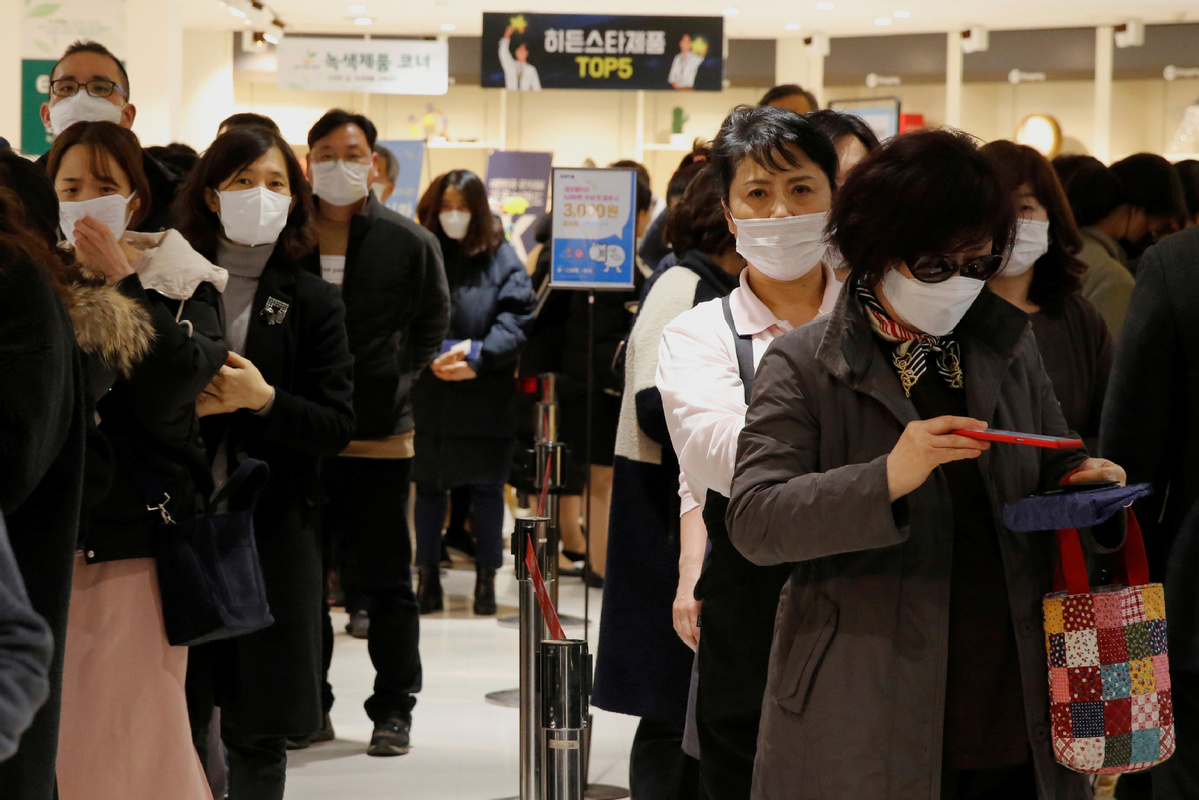 SEOUL - South Korea confirmed 315 more cases of the COVID-19 on Friday afternoon, raising the total number of infections to 2,337.
The new cases reported on Friday morning are 256.
The Korea Centers for Disease Control and Prevention (KCDC) has updated the data twice a day at 10:00 am and 5:00 pm local time.
The virus infection soared in recent days, with 1,735 new cases reported on Feb 19-27. The country raised its four-tier virus alert to the highest "red" level on Sunday.
If you have any problems with this article, please contact us at app@chinadaily.com.cn and we'll immediately get back to you.