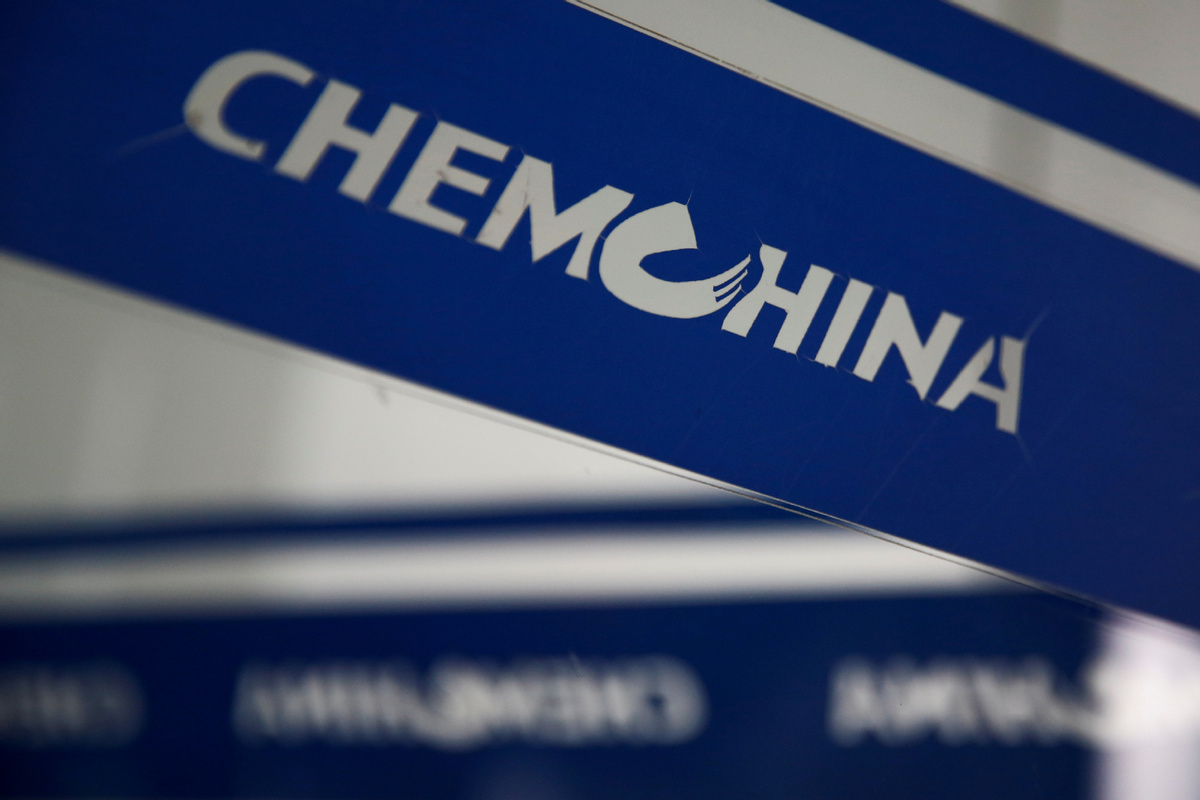 China National Chemical Corp, or ChemChina, the centrally administrated State-owned enterprise, has further boosted production capacity for epidemic prevention and control materials against the novel coronavirus to help ease the pressure on frontline medical teams and enterprises to resume operations.
The group donated over 680,228 liters of disinfectant, and medical protective clothing to Hubei province and other parts of China as of Thursday. Its international businesses, including Switzerland-based Syngenta Group and Israel-based Adama, purchased 180,000 facial masks and shipped them back to China.
Its subsidiaries, including Shenyang Rubber Research and Design Institute Co and Guilin-based Shuguang Rubber Industry Research and Design Institute Co, designed and developed reusable medical protective clothing within a short period to respond the country's call to fight the outbreak earlier this month, according to a statement released by ChemChina.
Hu Dongchen, chairman of China Haohua Chemical (Group) Corp, the parent company for the two rubber research institutes, said it is central SOEs' responsibility to respond to the country's needs. The company will deploy more resources and manpower to rely on the advantages of innovative technologies to overcome difficulties.
In addition to accelerating manufacturing pace for medical protective clothing, other ChemChina business units making chlorine products and hydrogen peroxide have all raised their production capacity to manufacture industrial materials for epidemic prevention and control since the Spring Festival.
Supported by 160,000 employees including 86,000 outside China, ChemChina operates six business sectors covering new chemical materials and specialty chemicals, agrochemicals, oil processing and refined products, tire and rubber products, chemical equipment, product research and development.