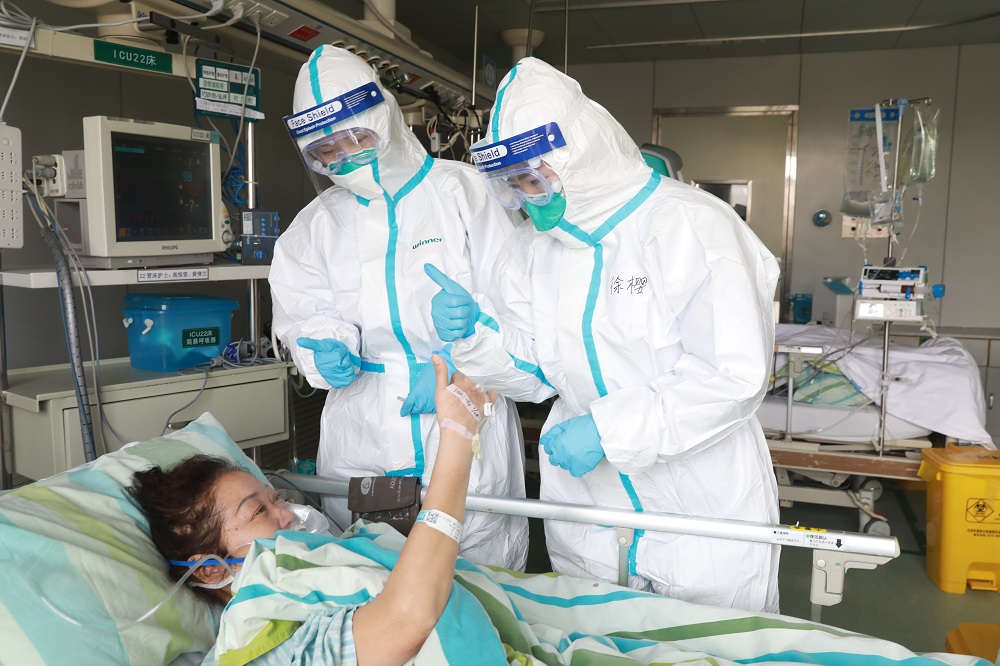 Local government in Wuhan has conducted health inspections on about 10.59 million residents, or 99 percent of the people currently living in the city, as of Sunday, the city's top official said on Monday.
The city has conducted health inspections on 4.21 million households in 3,371 communities and villages by Sunday, said Wuhan Party chief Ma Guoqiang.
On Saturday, there were 1,499 confirmed novel coronavirus pneumonia patients with severe symptoms who had not been admitted to hospitals. All were admitted to hospitals as of Monday noon, Ma said at a daily news conference.
However, despite the city making its utmost efforts, medical staff had not finished testing all suspected cases on Monday, Ma said, adding that the city plans to finish the testing on Tuesday.
Zhang Dingyu, president of Wuhan Jinyintan Hospital, said all patients who have been discharged from the hospital, including those with severe symptoms or in critical condition, have not relapsed or become infected with the virus again.
However, more research is needed to determine whether they have carried antibodies or are immune to the virus for life, he said at the news conference.
If you have any problems with this article, please contact us at app@chinadaily.com.cn and we'll immediately get back to you.