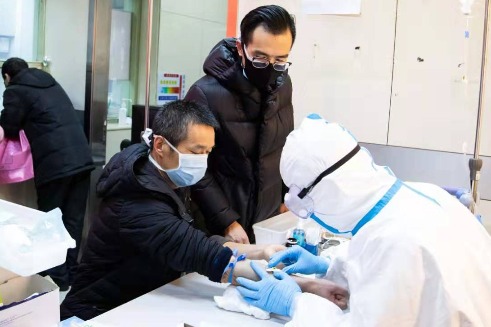 People who have been diagnosed by fever clinics with symptoms of pneumonia and those who have had close contact with patients of the novel coronavirus in Wuhan, Hubei province, will be put together for quarantine starting Sunday, the city's prevention and control command center said.
Each district in the city should arrange cars to send these people to the district's quarantine stations, where they will be provided medical observation, treatment or other preventive measures, according to a statement released on Sunday.
How long the observation lasts depends on medical tests, it said, calling for people to cooperate with the move.
Public security departments will work with command to carry out the compulsory measure in case some refuse to cooperate, the statement read.
All food, accommodation, medical tests and treatment during the quarantine period will be free.
Previously, such people were quarantined at home or in their communities.