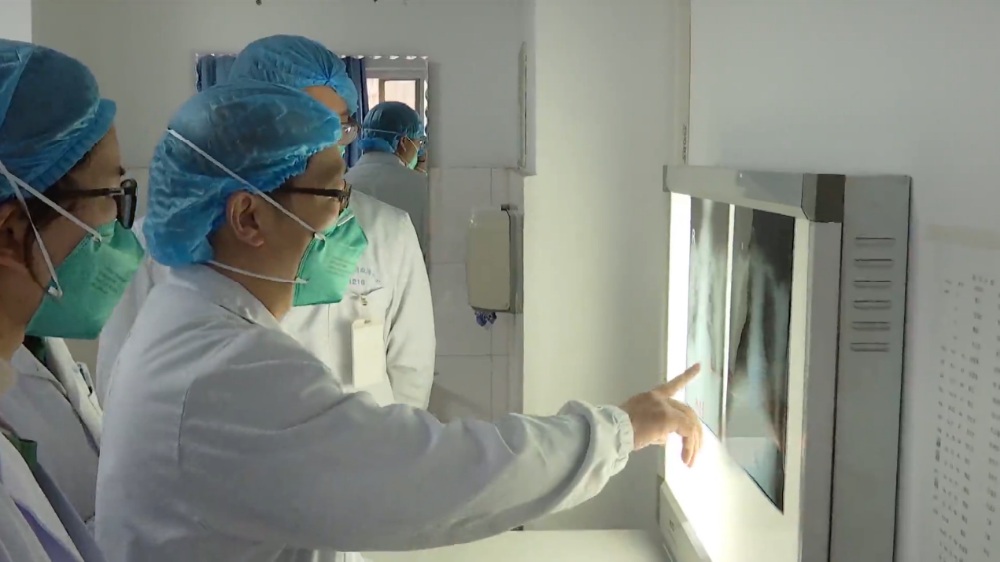 Thirty-six pneumonia patients infected by the new coronavirus have been cured and released from hospitals as of 21:00 on Friday, statistics from the National Health Commission show.
A 56-year-old woman infected by the new coronavirus has been cured of pneumonia and became the first in Shanghai to be released from hospitals in the city since the virus outbreak began, the Shanghai Municipal Health Commission said on Friday evening.
The woman, surnamed Chen, did not show any symptoms of the disease for the past six days and was tested negative for the virus twice before the city's expert team evaluated her condition and decided she was qualified for release from quarantine according to national standards.
Beijing announced on Thursday afternoon a female patient has recovered and been released from hospital on Thursday.
The woman lives in Beijing's Daxing district. She returned to Beijing from Hubei province, the epicenter of the disease, on Jan 8 and showed symptoms of fever, headache and fatigue before being transferred to Beijing Ditan Hospital for treatment under quarantine, the Beijing health commission said.
After being diagnosed with the new coronavirus and being hospitalized, she received treatment and gradually returned to a healthy condition, the commission said, adding her conditions met the requirements for release after assessment.
This patient was the 35th in the country to recover from the new coronavirus infection.
According to statistics from the National Health Commission, 34 patients have been cured and released from hospitals as of Thursday at midnight, with 31 in Hubei province, including 28 in Hubei's capital city Wuhan, two in Shenzhen, Guangdong province and one in Zhejiang province.
The two fully recovered patients in Shenzhen, released from hospitals on Thursday afternoon, were a 35-year-old male hospitalized on Jan 16, and a 10-year-old boy hospitalized on Jan 11. Both were in the first batch of patients received by Shenzhen Third People's Hospital.
If you have any problems with this article, please contact us at app@chinadaily.com.cn and we'll immediately get back to you.