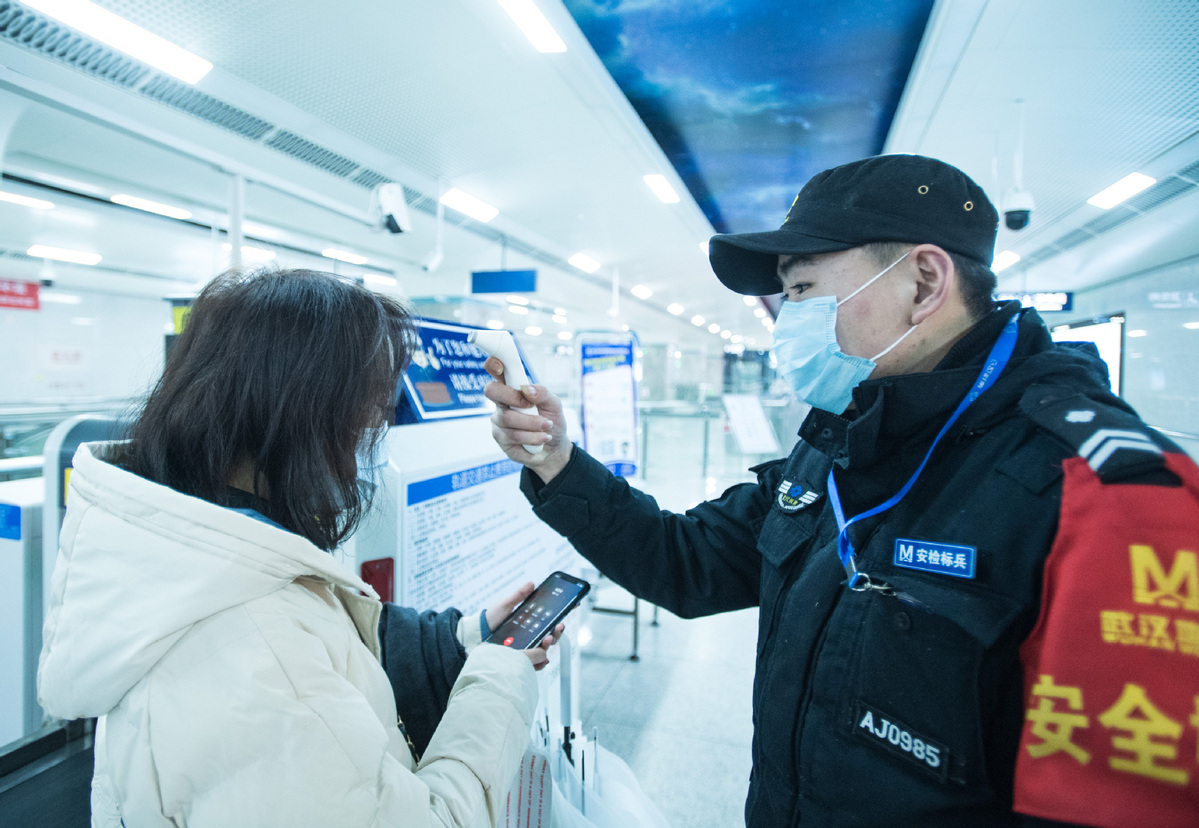 Several cases have shown that the early symptoms of the new coronavirus pneumonia may not contain fever, fatigue and coughs that are commonly recognized, Wuhan doctors warned.
A 45-year-old man only showing symptoms of diarrhea without a fever and respiratory system symptoms was later diagnosed with the new coronavirus pneumonia after a chest CT scan and blood test. The man had previously been in contact with people who are infected, said Yu Honggang, director of Renmin Hospital of Wuhan University's gastroenterology department.
The public and doctors must be on high alert that nausea, vomiting and diarrhea may also be the early symptoms of the new coronavirus pneumonia. Headaches and chest tightness may also be among the symptoms. The virus also can first cause conjunctivitis, as well as muscle soreness, Chen Guozhong, director of the Department of Respiration and the hospital's No 1 critical care unit said.
Patients showing no respiratory system symptoms have made doctors' diagnoses of the new coronavirus pneumonia more difficult and challenging, while those patients may also delay treatments, Chen said.
The doctors urged medical teams to always ask if the patients have had contact with someone who is infected with the virus or suspected to be infected, as well as if they have had a fever in the past two weeks.