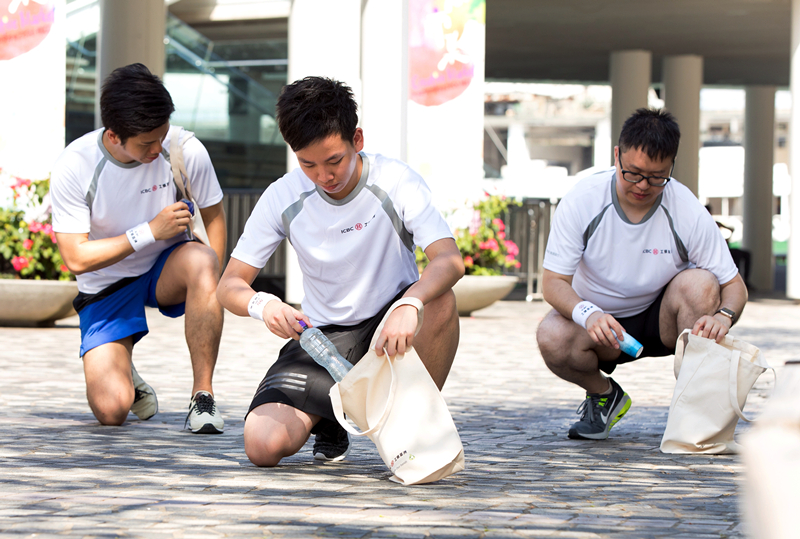 Guideline sets timetable for phasing out range of nondegradable items
China unveiled a wide-ranging guideline to phase out nondegradable plastic products in major consuming sectors on Sunday, vowing to effectively curb plastic pollution in major cities in five years.
In addition to setting timelines to ban or restrict single-use, nondegradable plastic products in such sectors, the document also pledges to ramp up recycling and introduce preferential policies to promote green packaging and express delivery.
The country is expected to significantly reduce the amount of plastic waste going to landfills and bring plastic pollution under effective control in major cities by 2025, according to the guideline.
The production and sale of disposable foam plastic tableware and plastic cotton swabs will be banned by the end of this year, according to the document, jointly issued by the National Development and Reform Commission and the Ministry of Ecology and Environment.
The production of household chemicals containing plastic microbeads will be prohibited by the end of this year, and the sale of such products will be barred two years later, it said.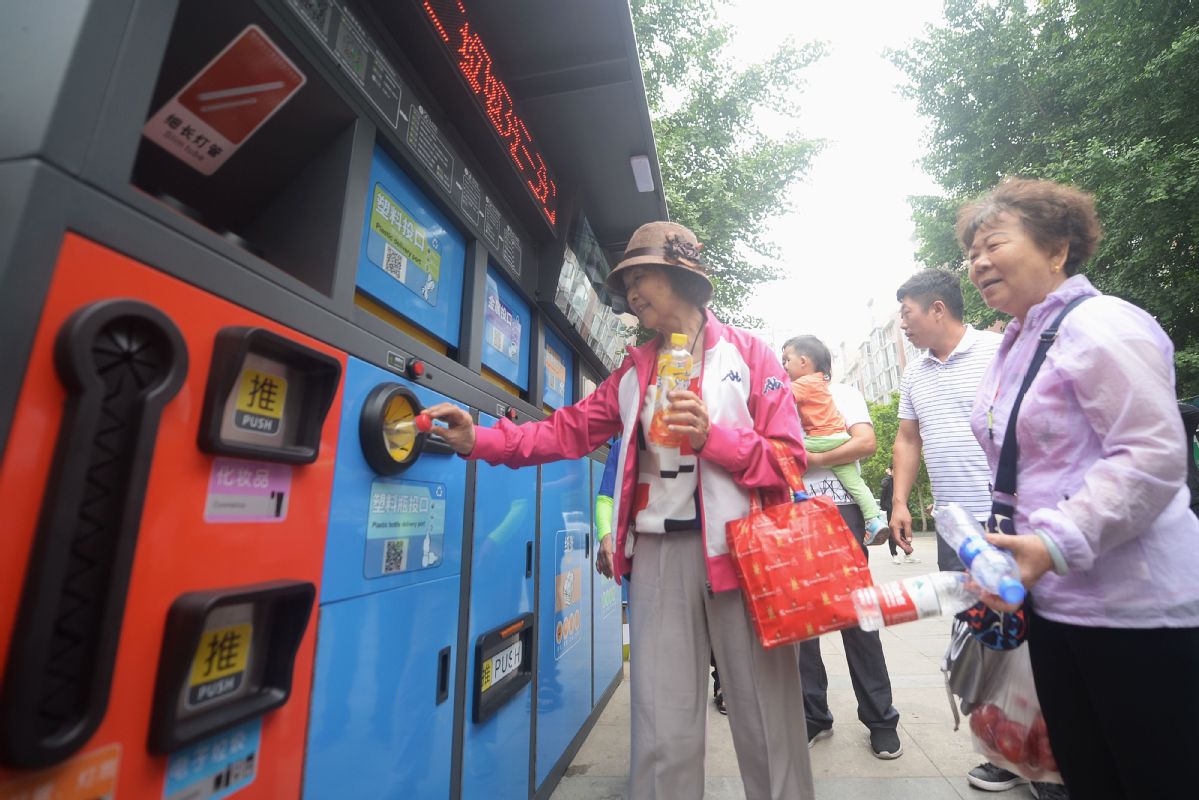 Phased approach
Bans on the sale of other nondegradable plastic products will be rolled out in phases in different levels of cities and major plastic-consuming sectors.
The use of nondegradable plastic bags, for example, is expected to vanish in some major consuming sectors, including shopping malls, supermarkets and restaurant takeout services, first in metropolises by the end of this year and then in all major Chinese cities and all urban areas in coastal regions by the end of 2022.
However, no immediate ban will be set for the use of such bags in city markets. Restrictions will be introduced and extended to all these urban areas by 2022 before a complete ban is enacted by the end of 2025, according to the guideline.
Weng Yunxuan, secretary-general of the China Plastic Processing Industry Association's degradable plastic committee, applauded the plan for its phased design.
"The ban will not be imposed all of a sudden, but phase by phase. The current production capacity (for substitute products) in China will not fail to meet the market gap caused by the ban," said Weng, who is also a professor at Beijing Technology and Business University.
Under the guideline, single-use, nondegradable plastic products will be gradually banned in the restaurant industry in urban areas and scenic spots across the country by the end of 2022, and then in express delivery sectors three years later.
Weng said China is not starting from scratch in promoting degradable plastic products, and some regions and sectors have acquired experience that can be instructive for others.
Jilin province has led the way in the country in promoting biodegradable plastic shopping bags, and some supermarkets and e-commerce platforms, such as JD.com, have been using the environmentally friendly bags for a while in some businesses.
Late last year, China announced a national standard for biodegradable plastic shopping bags, and the country is technologically prepared for their production, Weng added.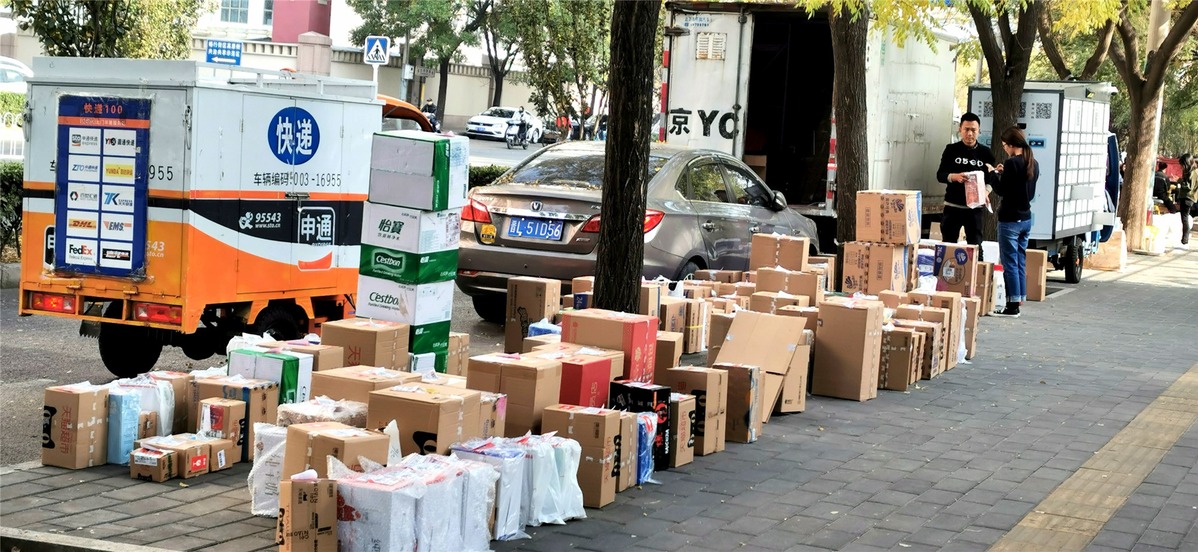 Short-term challenges
The guideline also states that e-commerce and on-demand service platforms should strengthen the management of businesses on their platforms. They should draft plans to reduce the use of and find substitutes for disposable plastic products and make public how well the plan is implemented.
E-commerce and on-demand service platforms will also be encouraged to cooperate with sanitation departments and recycling companies to set up facilities to collect packaging of delivery parcels and meal boxes in key areas.
Yang Bicong, secretary-general of the social responsibility committee of Meituan-Dianping, the country's largest on-demand service platform, said the guideline may only pose some short-term challenges that will be addressed soon.
It may be challenging for restaurant companies using Meituan-Dianping's platform to get substitutes in the short term. This may result in increased packaging costs and affect consumers' experience, she said.
"In the long run, with breakthroughs in technological innovation and the expansion of the market (for degradable plastic substitutes), the cost will be reduced and the performance (of the substitutes) will be improved. All the problems will be addressed," she said.
Meng Wei, a spokeswoman for the National Development and Reform Commission, said the commission will proactively cooperate with other government bodies to make concerted efforts in promoting work on plastic pollution control.
The commission "will upgrade and make public the list of restricted plastic products and elaborate the scope for restrictions and bans on certain types and the implementation standards in a timely manner" to ensure tasks included in the guideline will be fulfilled.
Ouyang Shijia contributed to this story.
If you have any problems with this article, please contact us at app@chinadaily.com.cn and we'll immediately get back to you.