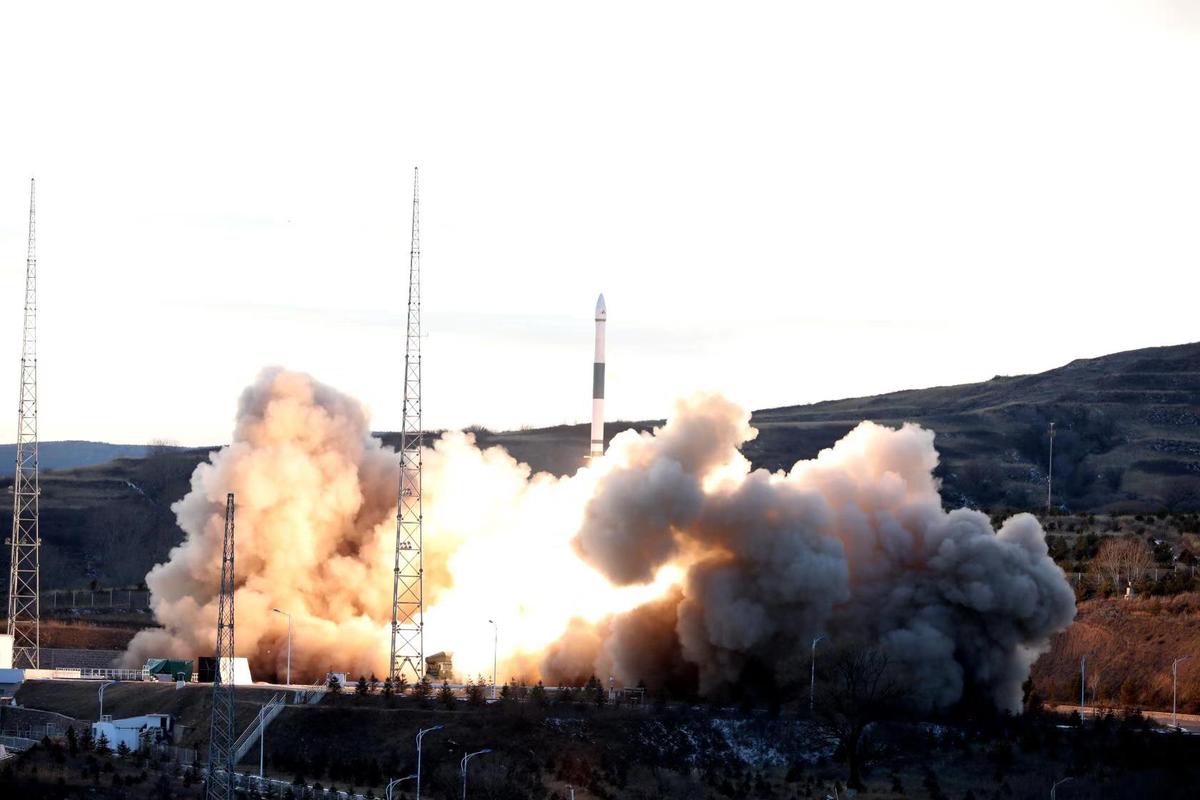 China Aerospace Science and Industry Corp's Kuaizhou 1A solid-fuel carrier rocket conducted two launch missions on Saturday, becoming the first Chinese rocket to make two flights in a single day.
A Kuaizhou 1A blasted off at 10:55 am at the Taiyuan Satellite Launch Center in northern China's Shanxi province and then placed the Jilin-1 Gaofen 02B optical remote-sensing satellite into space. About six hours later, another Kuaizhou 1A was fired at 4:52 pm at the same center and sent up six small satellites developed by three domestic private enterprises, according to CASIC, a State-owned defense and space conglomerate.
The two missions marked Kuaizhou 1A's sixth and seventh flight since January 2017, when the rocket made its debut mission, the company said.
It has also been the first time for any Chinese launch center to carry out two launches within one day, experts said, explaining that this testifies to China's strong launch capability.
Kuaizhou is the largest solid-propellant rocket family in China, as opposed to the Long March series that mainly relies on liquid fuel. Nine Kuaizhou-series rockets have been used since the first Kuaizhou mission in September 2013.
The 20-meter Kuaizhou 1A has a liftoff weight of about 30 metric tons. It is capable of sending 200 kilograms of payload into a sun-synchronous orbit, or 300 kg of payload into a low-Earth orbit, according to CASIC.
If you have any problems with this article, please contact us at app@chinadaily.com.cn and we'll immediately get back to you.